I usually have very bad sense of humor so dunno how this meme can be funny. But I got inspiration from my bad hair day, today!
And because I am a man with vagina - really, after almost 8 months some still think I am a man. Is it because I swear too much? the F word is my favorite, sorry! - of course I would notice Ned's good hair. I mean absolutely no offense, not for the fear of flagging. In contrary.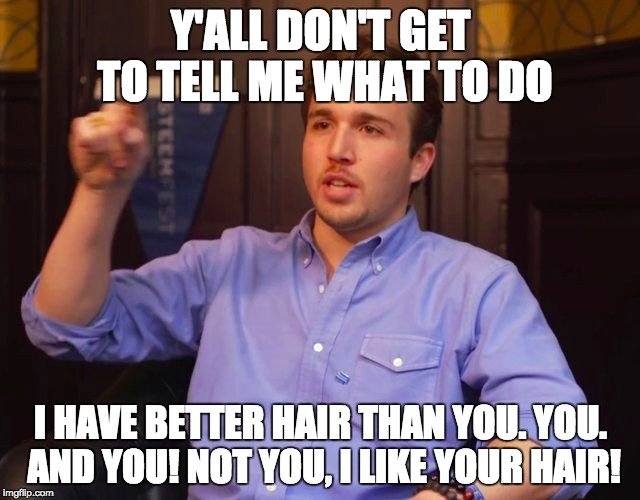 On a serious note, what shampoo does this guy use?