Wie gefällt euch der neue Cybertruck von TESLA? Ich find das Low-Poly-Design mega und es erinnert mich an eckige Autos der 80-er Jahre bzw. Computerspiele von den 90-er Jahren.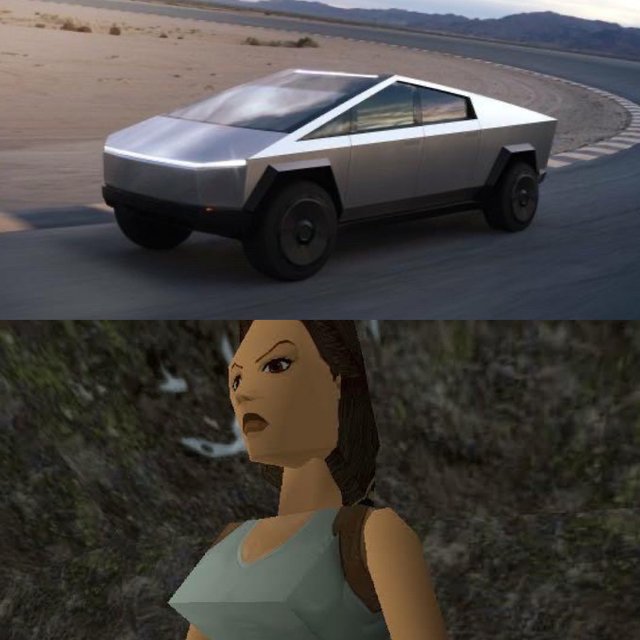 Source: https://twitter.com/TheKingsletter/status/1197741797109186561
📽 WATCH LIVE! Elon Musk presents the new Tesla Cybertruck Launch
English
How do you like the new Cybertruck from TESLA? I think the low poly design is extremely cool and it reminds me of square cars of the 80's and computer games of the 90's era.
Live your Secrets and Steem Prosper 🔥
xx Viki @vikisecrets