The Collapse of Purchasing Power of the Dollar
Most people getting into Crypto nowadays see it as an alternative investment. This is one perspective. However look at the graph below.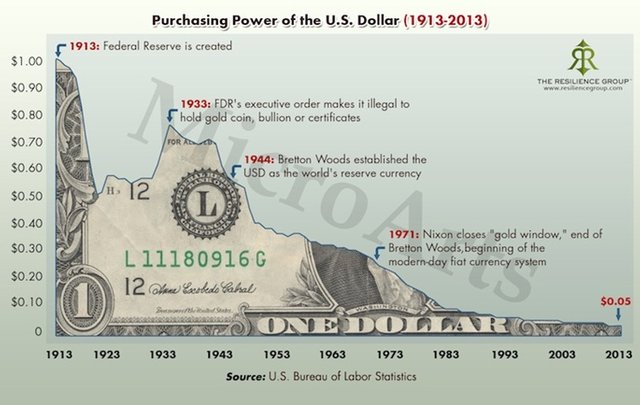 Due to excessive money creation the dollar has become hugely devalued. Most people fail to realise that their wealth is slowly stolen throughout their lifetime by inflation. When the quadrillions locked up in derivatives trading return to the market, dollars may well experience something akin to what happened in pre-war Germany
A different perspective is perhaps necessary. Crypto isn't an alternative to the dollar. It is a hedge AGAINST the inevitable collapse of the dollar...