Hi dear Steemians🌹
親愛的Steemians大家好🌹
How's everything? Did you meet some new friends this week? I did!!! I attended the London Steemit meetup organised by @redrica and met some really amazing Steemians!!!🇬🇧 Wanna know what we did during the meetup? Let's go!!
大家好嗎?這個星期,大家有沒有交新朋友呢?我有哦!我參加了@redrica舉辦的 倫敦Steemit聚會,認識了許多多才多藝的Steemians!!想知道我們在聚會中都做了什麼嗎?那就讀下去吧!!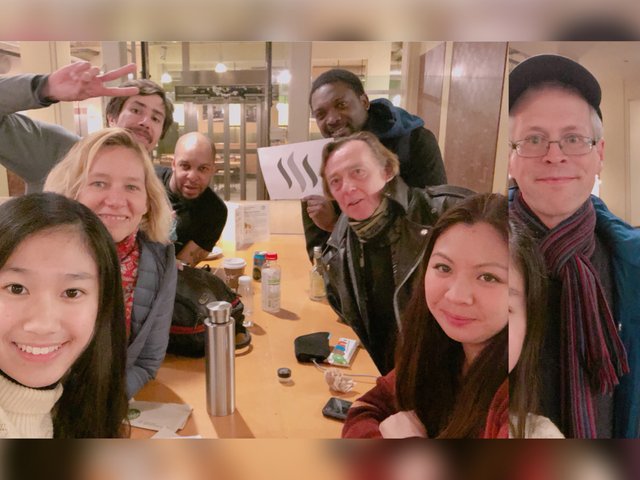 We met at the food square at Whole Foods Market. Guess what? Some of us stayed there from 1230 to 10!! Yes, we spent almost 10 hours together! The environment was perfect for a comfy meetup:)) I love Steemit because it brings people together, IN REAL LIFE. ♨️Thanks to Steemit, I'm able to meet these talented people in London! 🌹
這次聚會在Whole Foods Market的美食中心舉行。大家相信嗎:包括我在內的好多人一直從中午12點半待到晚上10點!沒錯,我們聚了接近10小時!!這裏的環境十分舒適,很適合多人的聚會:)) 感謝Steemit讓志氣相投的我們在現實生活中相聚♨️;感謝Steemit,讓我在倫敦見到這麼多既聰明伶俐又精力充沛的人!!🌹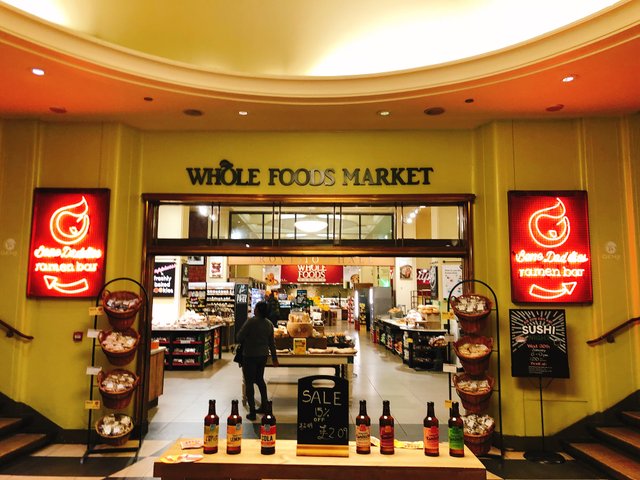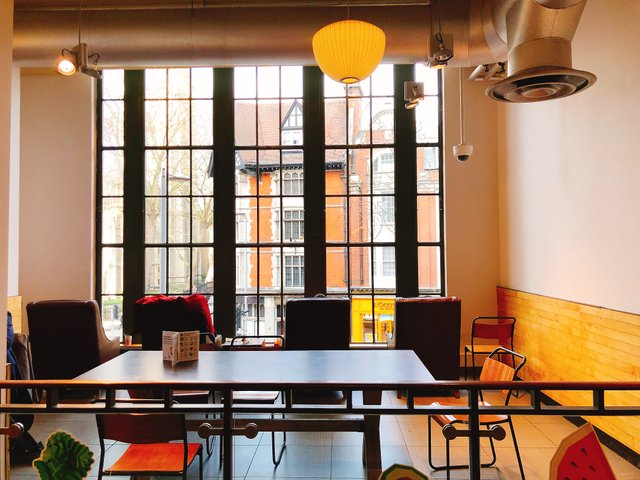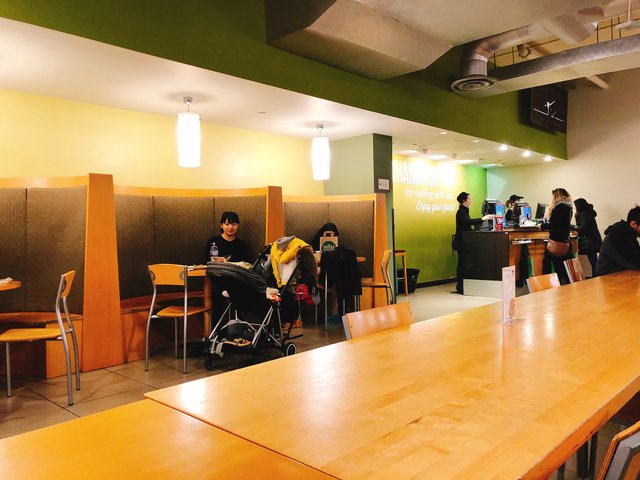 We CHAT A LOT at the meetup. A LOT. Our topic covered health, culture, religion, photography, entertainment, sports, philosophy, language, human existence...and of course Steemit!!! All the Steemians I met that day were nice and smart, and I really learnt a lot from them❤️ It's sooo nice and rewarding to listen to different ideas on different topics beyond the school context. Thank you @redrica for organising this meetup and discussing language use with me🎉; @adetorrent for giving me insight into the real way to health, the intangible interaction between human beings, and all the philosophical concepts related to human existence💫; @colossus39 for the deep discussion about culture difference and photography☀️, @dougalporteous for sharing the experience in acting industry and discussing with me the drawbacks of the so-called healthy lifestyle📹; @mrprofessor for sharing his inspiring story of travelling around the Europe and his amazing photography skills📷, @ultravioletmag for sharing their amazing video about the fancy car🚗 @steevc of discussing my bilingual Steemit posts✏️, @zoltarian for sharing with me the features of Turkish🇹🇷, and of course @teodora and @travelling-two😆!! I'm sure we'll see each again in the next meetup:)
我們在聚會上聊了很多, 真的很多。我們的主題涉及健康、文化、宗教、攝影、娛樂、體育、哲學、語言、人類的存在意義......當然少不了Steemit!!! 他們都很聰明,我也從他們身上學到了許多❤️ 在學校以外的地方與來自世界各地的人討論不同議題,真是獲益良多。感謝@redrica組織這次聚會並與我討論中文的應用; @adetorrent讓我深入了解真正保持健康的方法、人類之間「看不見」的互動,以及與人類生存相關的哲學概念💫; @ colossus39與我討論文化差異與攝影技巧☀️,@ dougalporteous與我分享演藝行業的經驗以及所謂「健康生活方式」的弊端📹; @mrprofessor與我分享他在歐洲旅行的故事和他驚人的攝影技巧,@ultravioletmag分享她有趣的試車視頻, @steevc與我討論雙語帖子的成效✏️,@ zoltarian與我分享土耳其文的特色,當然還有@teodora和@ travel-two啦😆!! 我相信我們很快會在下次聚會中再次見面的:)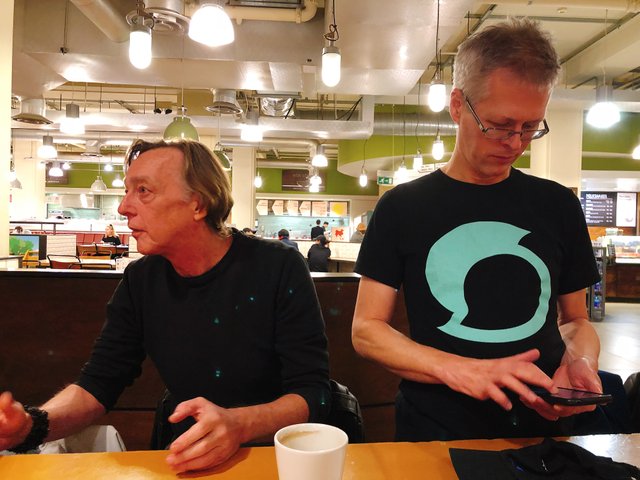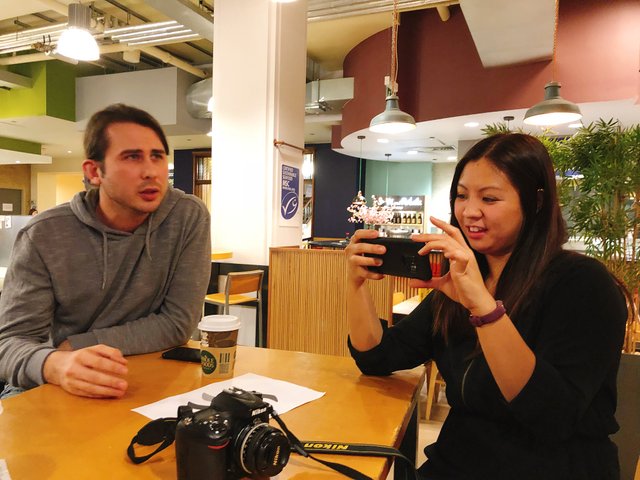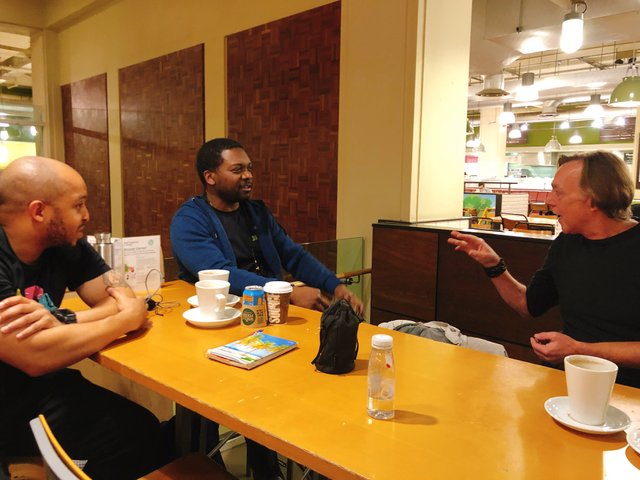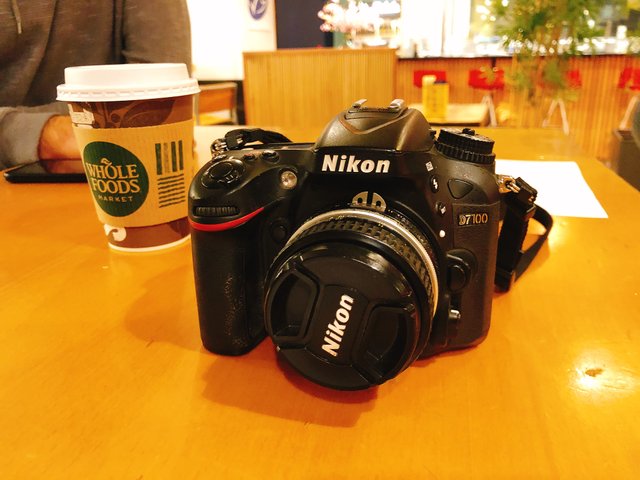 I had lunch and dinner at the same restaurant, and it's surprising that almost all of us bought the same set of food for dinner!! 🍚;ppp
我的午餐和晚餐是在同一家餐廳吃的;然後我們發現了一個有趣的現象:我們所有人都是在那家餐廳點的餐!!🍚;ppp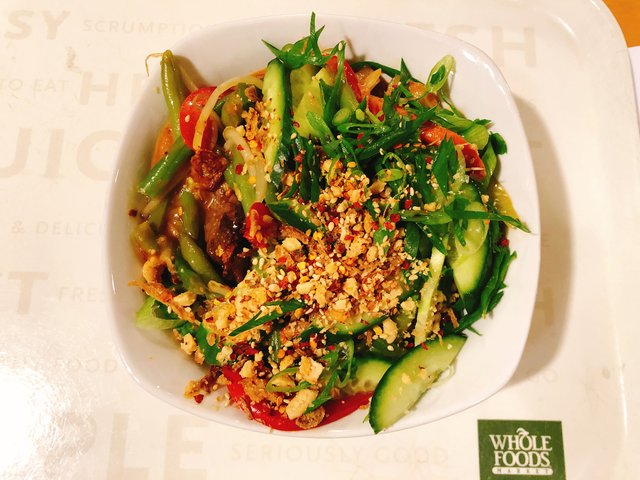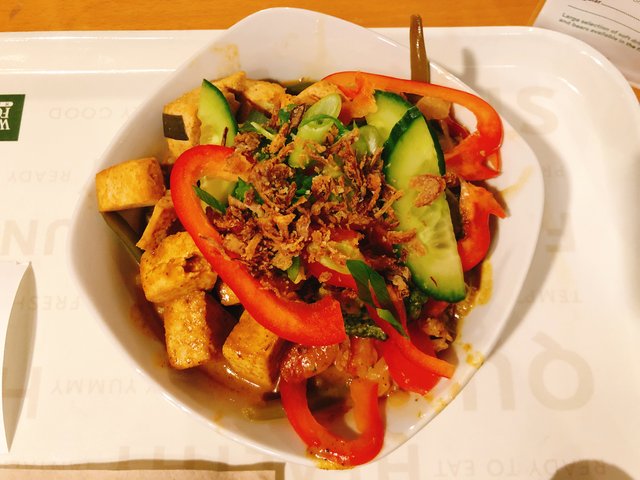 It's so great to have met everyone at the meetup, and I look forward to meeting you all again in our next meeting!!! :))
很高興能跟這裏的每個人見面,期待能在不久的將來再次與大家見面!:))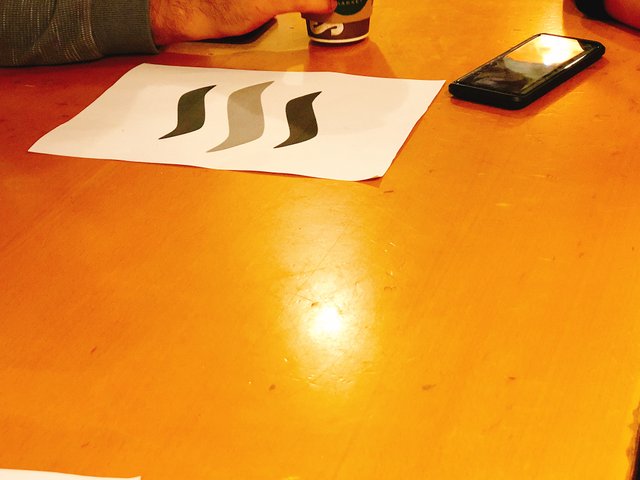 Please follow me @susanlo! Thanks a lot for your support! ❤️
---
Sponsored ( Powered by dclick )
Last week, the Advertise feature has opened. you can...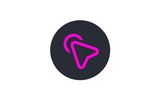 This posting was written via
dclick the Ads platform based on Steem Blockchain.