Americans + Filipinos at S&R Pizza | Steem Philippines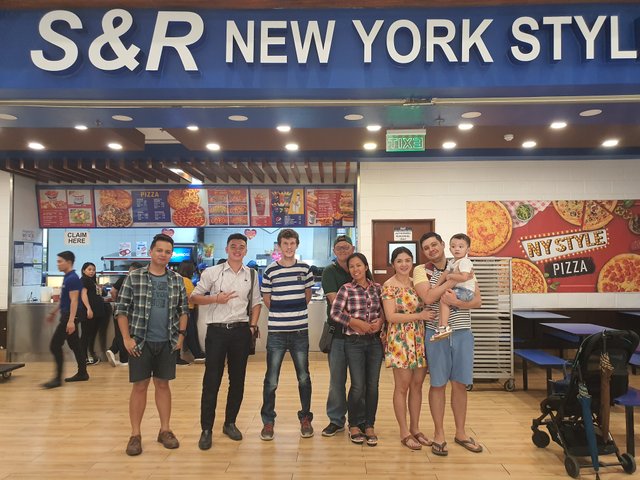 ---
Last Wednesday (February 12th, 2020) we had our 20th official #SteemPhilippines meetup in Davao City, Philippines.
In attendance was @nathansenn, @chrisrice, @emafe, @usveteran, @viverlie, @lawrence.ribz and a new Steemian by the username of @jlab1988.
This was definitely one of our most enjoyable meetups so far, and we had a great group that showed up. @chrisrice, @nathansenn and @usveteran are all Americans and had a great conversation . . it was such a great conversation that @emafe, @lawrence.ribz, @jlab1988 and @viverlie sectioned off from them and formed what we termed the "Philippines".
We had "America" on the left side of the table and the "Philippines" on the right side of the table. Apparently it was a good idea since the Filipinos of the group were cracking up with laughter throughout the meetup and speaking in their native dialect, Bisaya.
---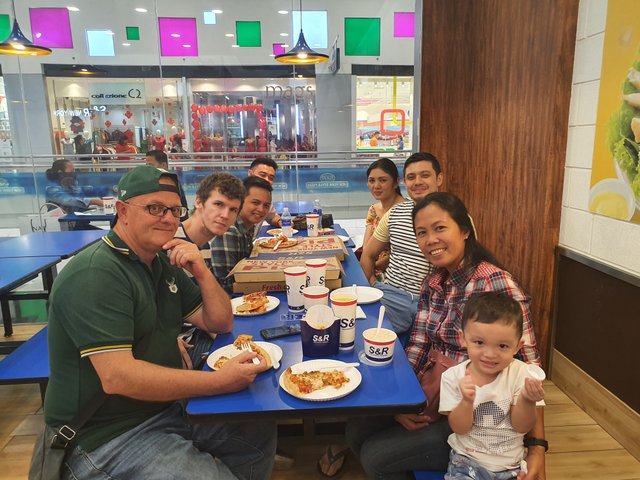 ---
The Americans couldn't understand but everyone was happy that the Filipinos were enjoying their Bisaya jokes and the Americans were having a good time too.
Through parts of the conversations the Americans would reach across the invisible border to the Filipinos on the right side of the table and the Filipinos would respond in kind . . in between laughs and bites of S&R Pizza that is - and just like that, the #SteemPhilippines group had a good day, posed for a picture together and promised to meet next week.
If you live in Davao City and/or are interested in meeting other blockchain and crypto enthusiasts, or if you just want to meet new people, you are invited to the next #SteemPhilippines meetup February 19th , 2020 (Wednesday) here in Davao City from 5:00 PM - 8:00 PM.
CONTACT US on Steem.ph or through our Facebook Page to receive the location of the next meetup.
---
Originally posted on Steem Philippines. Steem blog powered by ENGRAVE.