I wanted to post this before the HF20, but unfortunately, I'm very busy with my son and work. End up only today I managed to post.
On September 22nd, we had our post-mortem meeting for our previous Borneo Blockchain Summit event that was held on the 8th of September 2018. I truly believe that the event is a success. I believe that everyone who came has received a lot of input and knowledge on what is blockchain is all about.
Back to our post-mortem meeting, we gathered at JL Kivatu Cafe in Penampang. Owned by none other by our Steemxp member, @beverlyjoe. Everyone reached almost the same time, that is around 2.00pm. The attendance are @danieldoughty and @veenang (steem ambassador), @audreyclaire, @viverridae, @zamifara, @verasj, @celo796, @melindajamulis and myself @nytrie. Oya not forgetting little @matthewdoughty and cutie Audrey.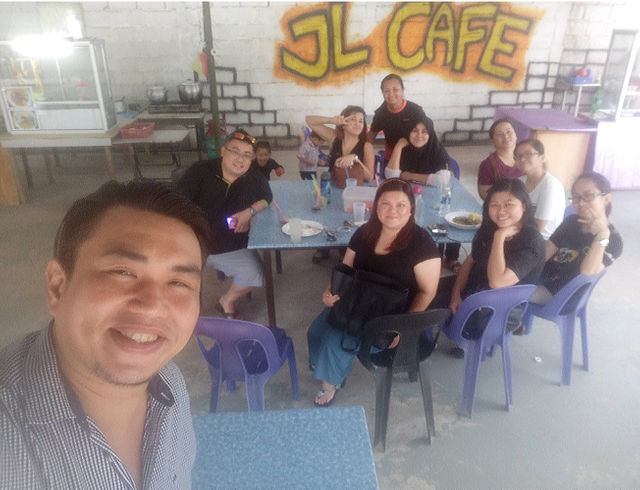 Photo courtesy of @danieldoughty
As @mattheydoughty and Audrey playing together with Audrey's toys, we all sit and discuss about the event. Everybody giving their comments and how to improve the next event. Majority comments were almost the same. We agreed our lackness and will try to improve it.
As I can see, post-mortem is very important. We can see our weaknesses and we can discuss how to improve it on our next event. I'm very happy that everybody gave their respond and openly giving their opinion.
I'm a bit sad that not all the volunteers on that event managed to come for the post-mortem. If not it would be fun to hear stories and experiences from each of us.
Apart from the post-mortem we also discuss on our next project and activity. I will only tell you all about it once everything is in place ya. For the mean time, let's keep on steeming and continue to help each other.
Till then... @nytrie
---
Posted from my blog with SteemPress : http://nytrie.vornix.blog/2018/10/01/post-mortem-borneo-blockchain-summit-event/
---