ANNOUNCEMENT!

If you haven't heard about La Mercè, it's the annual festival of the city of Barcelona. It lasts 3 days. I'll be wandering everywhere in Barcelona from 23-26 September.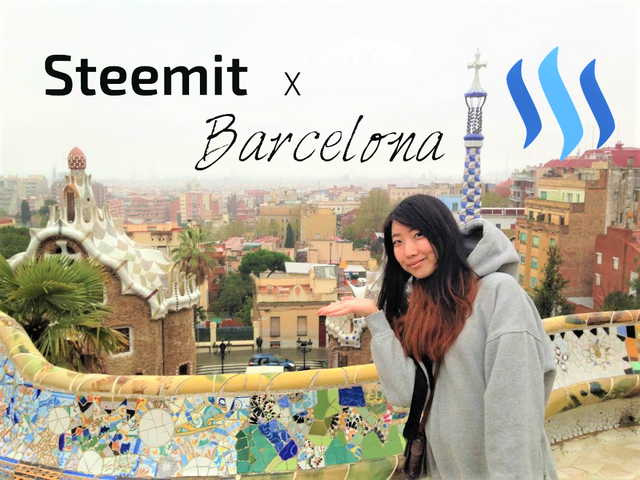 For more updates and details about La Mercè, click here.
At the end of September every year, Barcelona holds its largest street party, La Mercè Festival. This year's La Mercè falls on 22-25 September. The streets will be filled with events, parades. If you happen to live around to travel to Barcelona area next weekend, don't miss it.
La Mercè Highlights:
Correfoc - Fire Run
The Correfoc event takes place at dusk. Around Via Laietana. There would even be this fire-breathing dragon spraying sparkers.

photo credit: Jacobo Garcia @ flicker
Castellers - Human Towers
The human towers will take place in Plaça de Jaume. It is quite an amazing sight to see.

photo credit: Wikimedia Commons
Projection show
In Plaça St Jaume there would be the famous projection show during the evenings.

photo credit: Wikimedia Commons
Everyone who's ever been to this city knows how lovely and vivid it is! During its city festival, it should be even more intersting. My friend in Barcelona even get official holiday for it. I can imagine it to be a huge party for everyone in the city. There will be events, concerts, dramas, music across the city.

My dear Steemit friends:
If you happen to be in Barcelona from 23-36 September, you can contact me by commenting here or reach me on steemit.chat or discord (JoyTheWanderer) I really want to make this meetup happen. I made a spontaneous trip myself, it might be a short notice but if you are a Steemian from Barcelona or you have plan to travel to Barcelona during 23-26 September, feel free to contact me.
I've made a doodle for it as well.


Date: 23-26 Sept (Let's talk about the specific day)
Time: 10am - 2 am (basically any time, I'm totally flexible. La Merce can be crowded, we can meet in a bar first. )
Location: Tot 1€ Bar (Carrer d'Aribau, 15) or any good bars you know.
Reach me here below or on steemit.chat(@JoyTheWanderer)/discord(#0318)
I will be at SteemFest 2 in Lisbon as well. Feel free to follow my account and @roelandp for updates.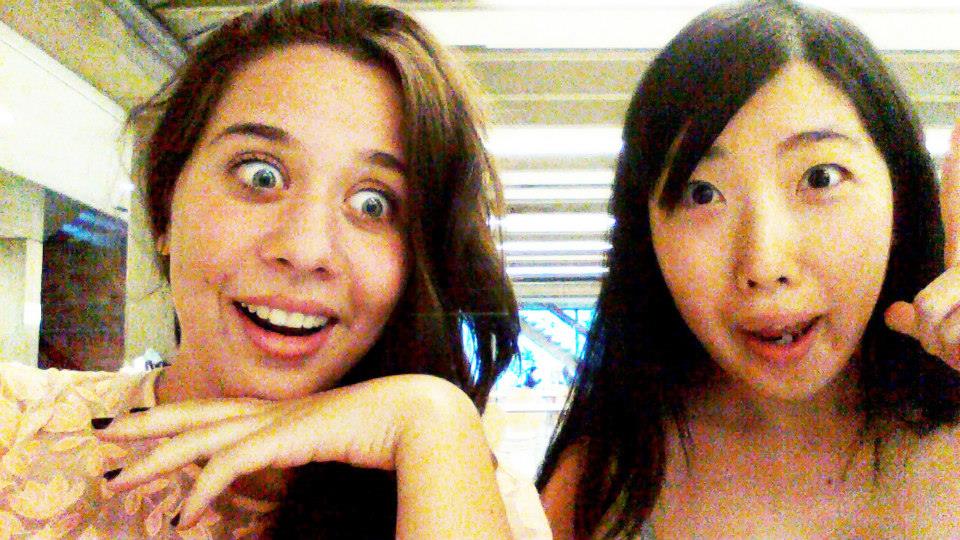 Joy and her crazy Barcelona friend.
Hope to see you in Barcelona!

中文:
La Mercè是巴塞罗那一年一度的城市节。每年都是在9月底举办。今年是下周末,9月22到26号。届时巴塞罗那这个本身已经很热闹很活力的城市将会充满了各种活动,演唱会,很是热闹。
我在巴塞罗那的好朋友告诉我,到时候所以巴塞罗那人都会放假,全民加入这个大狂欢,所以我也很快做了决定,我买了23号到26号的机票。去过巴塞罗那的人都知道这个城市本身也特别美丽,加上节日,一定会很有意思。我想借此机会号召一下Steemit上面住在巴塞罗那附近的朋友们,或者刚好这周下周有机会要去巴塞罗那的朋友。我们可以一起在La Mercè节上面狂欢。
我也是今年第一次听说这个城市节,如果你还没听说过,我来介绍一下La Mercè的一些亮点:
晚上会有喷火光的龙,街上的人也可以拿烟火棒,所以人一起玩。
会有叠罗汉的表演
每天晚上在广场上有投影表演
街上会有很多的演奏会
最后一天会有烟火表演
如果有人恰好这几天也安排在巴塞罗那玩,可以联系我。在帖子下面留言,或者去steemit chat还有Discord找我的账号,中文群的微信呼叫我。由于我自己也是心血来潮订了机票,免不了有点仓促。但是如果你刚好在巴塞罗那附近,别忘了告诉我。我在那里的4天并没有特别安排其他活动,搜偶一哪天都行。
对了,我还建了个 doodle,以便大家把有空的时间记录进去。
非常期待跟大家见面,届时我也会在巴塞罗那接头宣传Steemit。
日期 : 23-26 Sept (哪天都可以)
时间: 10am - 2 am (什么时间都可以,城市节会拥挤找不到,可以先约在一个酒吧或者Tapas吧)
Location: Tot 1€ Bar (Carrer d'Aribau, 15)
欢迎大家留言或者在Chat上面找我。




Feel free to check out @JoyTheWanderer's Recent Posts:
Attending friend's PhD defense and Reception in an old Castle, with lots of Indonesian snacks
I went Cat-sitting for this baby cat, Oliver
[Favorite Cities] # 12 Timisoara - City of Colorful Squares, Orthodox Churches and Green Parks
"De Hoorn" - From Beer Brewery to Idea Brewery
Pre-Columbian Underground Tombs in Tierradentro, Colombia.
My Beautiful Sunday at the Opening of a New Market
Frietrock Music Festival (Ft Therapy?) In Ypres, Belgium
Funfair is in Town, market squares full of Rides and Sweets
Indigenous Market In Silvia, Colombia
SteemFest², Lisbon, Here I Come!