Penang 100degrees Steemit Sharing Session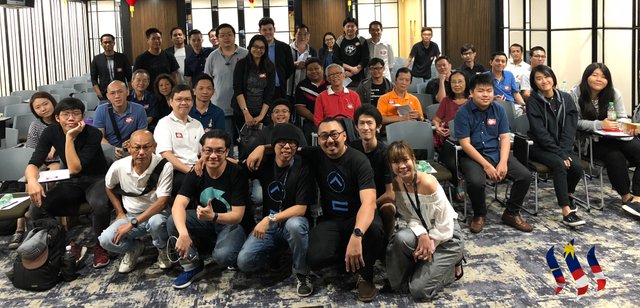 Continue from my previous post, the event was held at MSOGO in Prangin Mall which is a 60,000 square feet of 3 level co-working space that I got lost a few times 😂, and was greeted by our organizer, @currykhoo and @patriciawpy of the night before the event started.
Light refreshment was served to people who sign up for the session, and soon after our arrival, people started to flock into MSOGO. I've talked to few Penang Steemians that I use to chat with them through Discord, and finally meet them here such as @killuminatic, @izyan, @jieh, @tadstrange and @legendchew.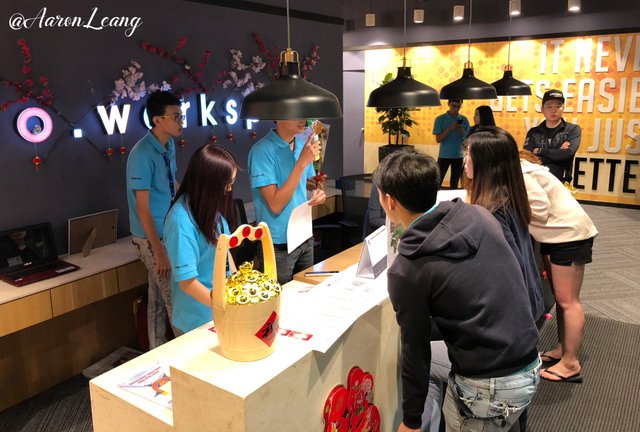 People registering at the front reception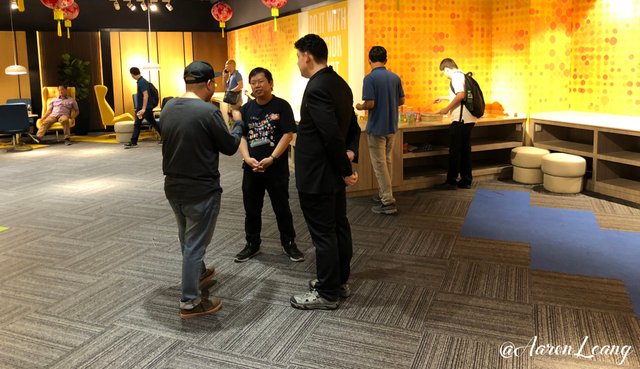 Mingling before the event started, light refreshment as well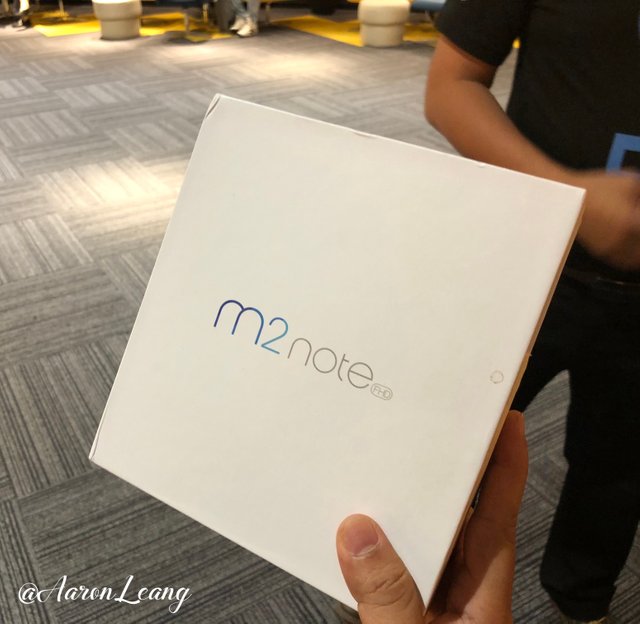 Look what I had from @killuminatic 😬, phone pay in SBD by @elizacheng


Venue of the Hall
We have about 30-40 people joining for this session and the session started as soon as most of the participants had arrived. We have our speaker @bitrocker2020 rocking the stage sharing some keynotes of Steemit such as,
Introduction to Steemit
Fundamental Function of Steemit
Statistic of Team Malaysia User and Post Payout
Tags and Keyword Usage
Where does the Money come from (Can't miss that one out 😉)
Team Malaysia Growth and Pass Events
Question and Answer Session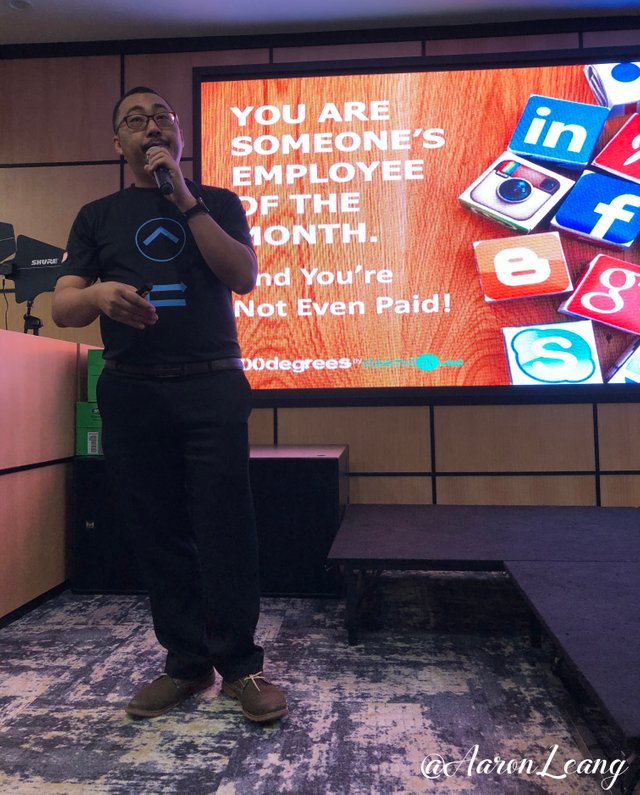 @bitrocker2020 presenting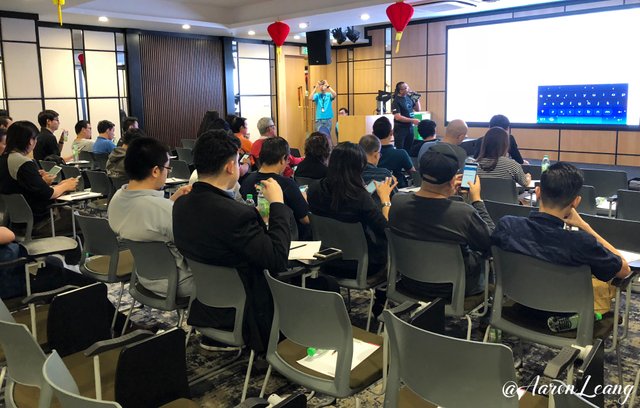 Everyone is listening
After the session, a token of appreciation was given to our speaker of the night, @bitrocker2020 by the organiser, @currykhoo and a group photo is always compulsory for such event as a memory and content 😬. People mingle around together after the group photo, talking about Steemit, asking the ​question for our speaker @bitrocker2020 and of course @davidke20 and I helped out answering some of the questions​ too.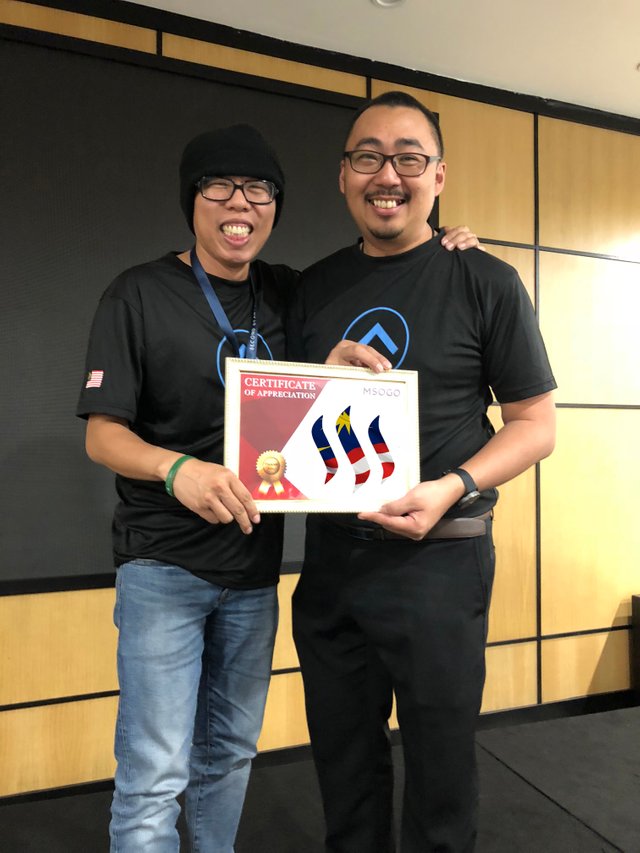 Big Smile 😬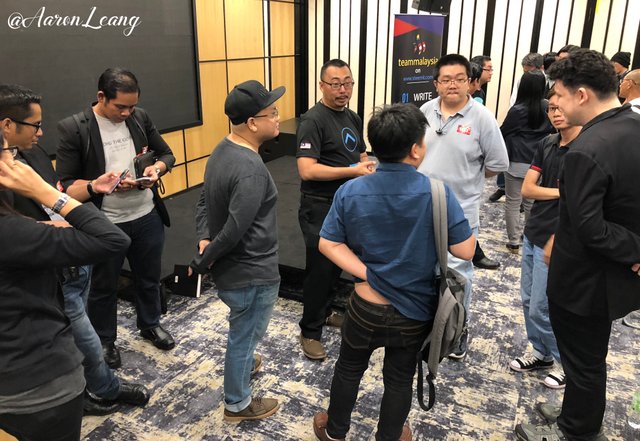 Mingle Session with @bitrocker2020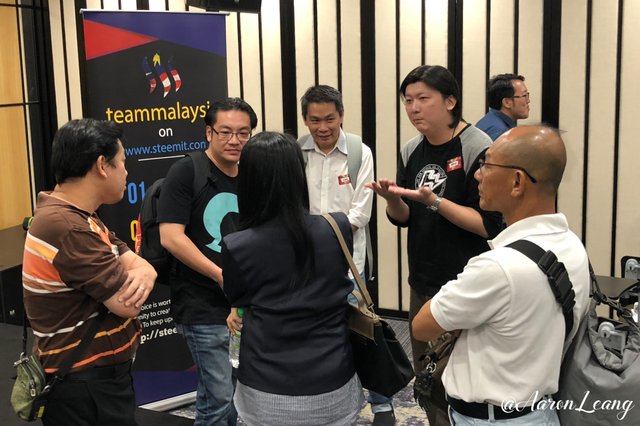 Mingle Session with @davidke20
It's nice to meet the other Steemians as well - @iipoh, @vamos-amigo, @rosmadirazali, @kkdxstylo, @limeujin (Sorry if I've missed out you)
Short Video Clip of the Event
Yumcha Session
After every Steemit Session, there is always yumcha session follow up and Penang which is famous for it's food is one of the thing that we can't miss out. @currykhoo and @patriciawpy brought us out to have some famous Wonton Noodles (云吞面) along Chulia Street.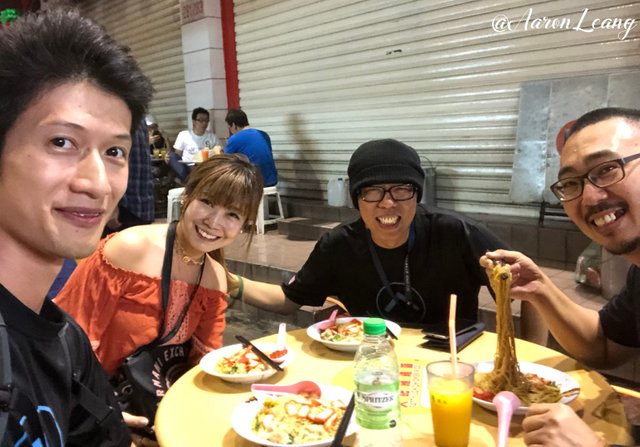 Me, @patriciawpy, @currykhoo and @bitrocker2020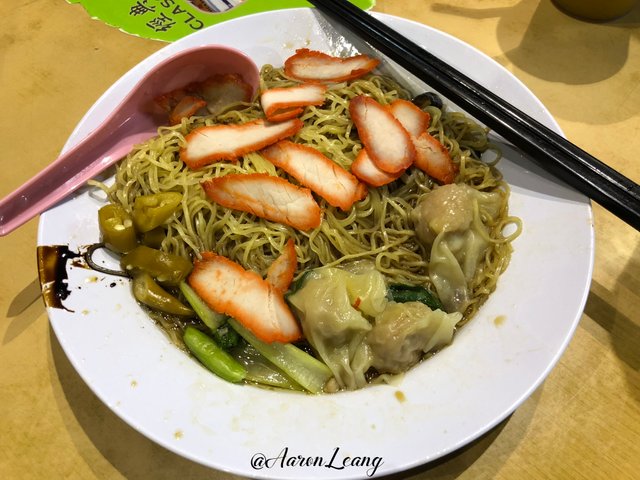 Penang Wonton Noodles
After the late dinner, we walk towards a somewhat unique bar named "Pokok" (Tree) which previously was a car park land then renovated and build up with some cargo container and formed a place for hanging​ out by local Penangites and tourist.
It's pretty full considering​ it is a Tuesday Night and not even weekend, the environment is dimly​ filled up with some vibrant LED lights and low lighting making it a nice hangout place after work for some drinks.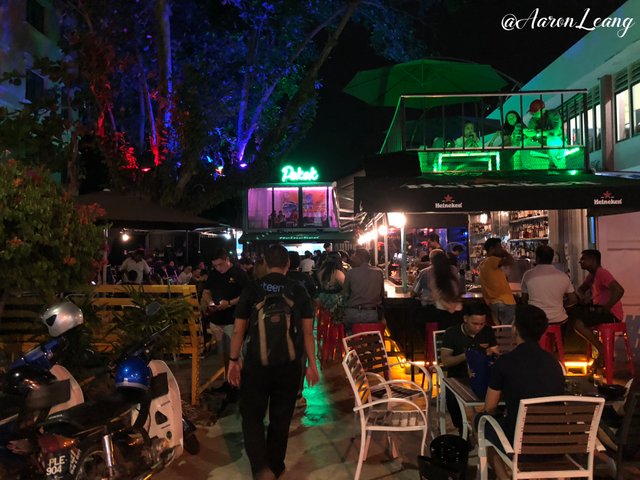 Open Area Bar, Pokok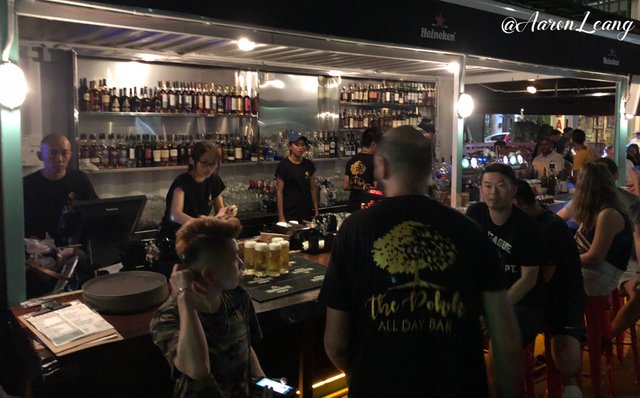 Bar Area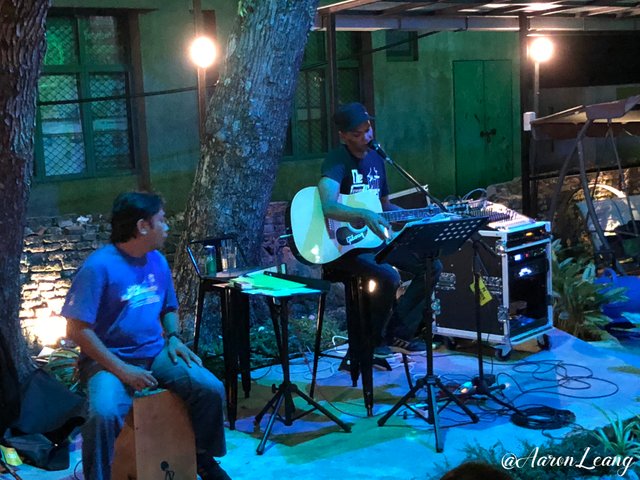 Live Music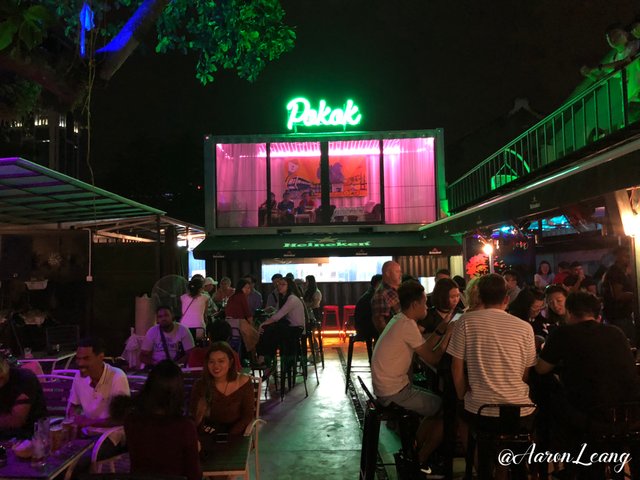 On top the container, that's like the VIP room oversee the bar from top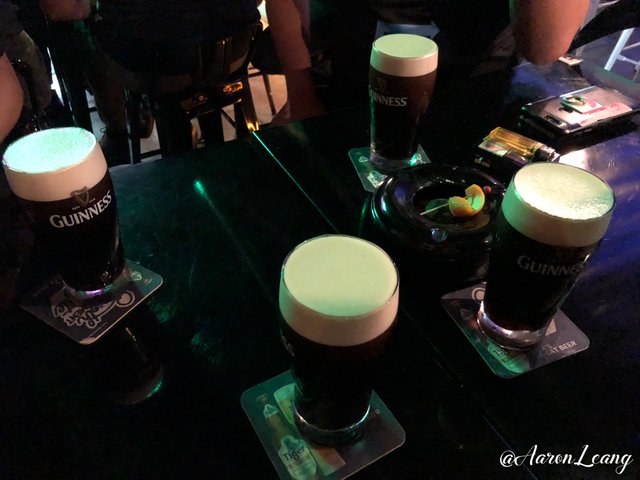 Our drinks, Cheers!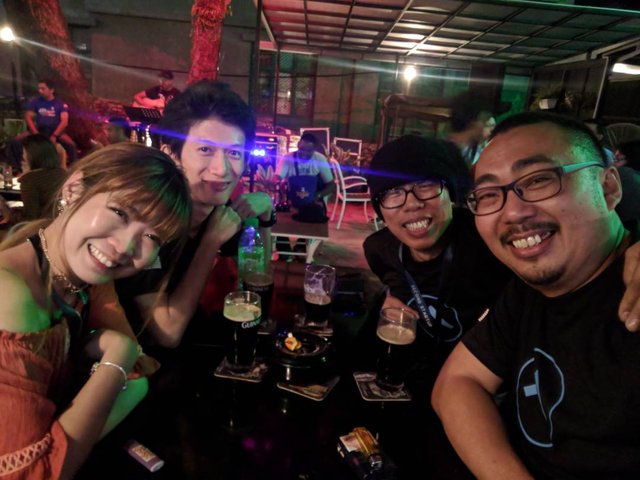 Another wefie shot by master @bitrocker2020
Thanks @currykhoo and @patriciawpy for the awesome night, looking forward in meeting you on the next round of Penang trip by @davidke20.
Pokok Bar Short Clip
Going Back KL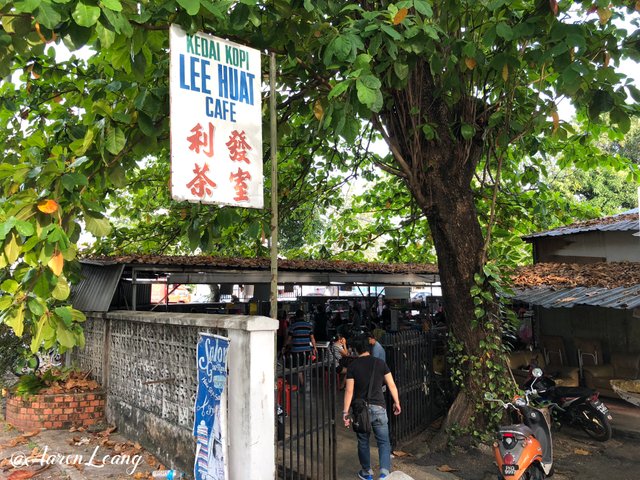 Good morning Steemians! We had our breakfast at Lee Huat Cafe (thanks to Google) which is a hawker gathered place to serve amazing foods to the locals. I've ordered myself an Oyster Porridge with Meat which cost only RM4.50 (0.36 STEEM) as I'm not a heavy breakfast guy.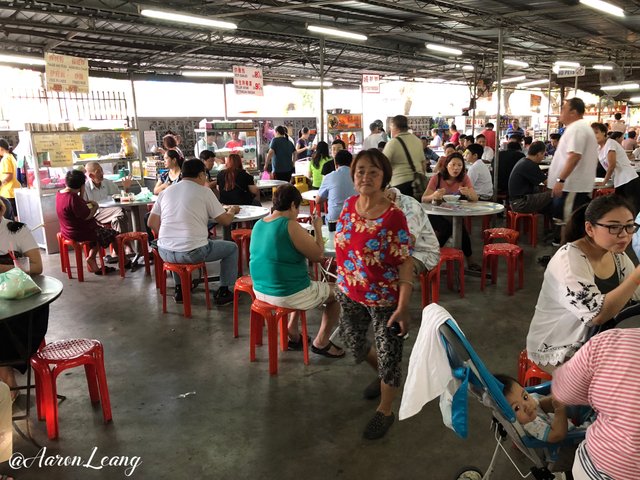 Lots of Hawker Stall and People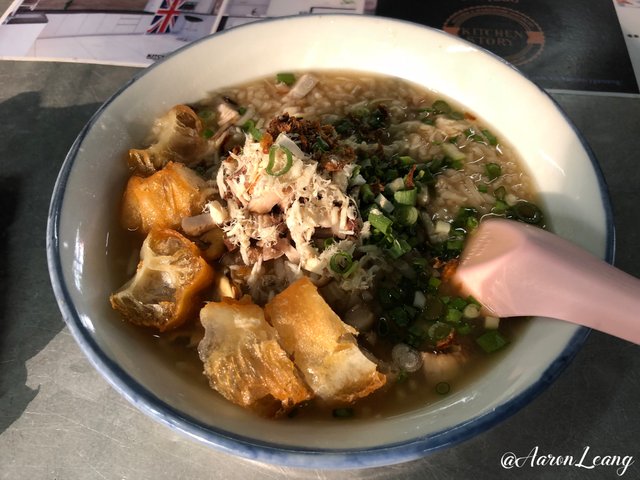 My Breakfast, Oyster Porridge with Meat served
After the breakfast, is time to hit the road down south heading back to KL in about 3 hours 45 minutes that covers a distance of 350km as we have a lunch meet up with @firepower, @shenoy, @sjennon and @varunpinto at Big Hug Burger Setapak before their flight out of Malaysia later night.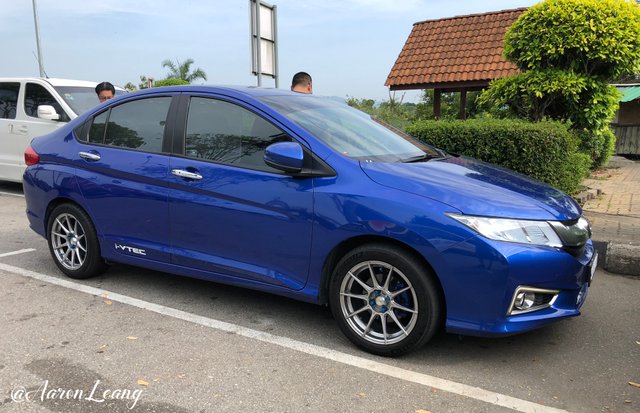 Stop for Toilet and Smoke break on one of the rest station along the way
Big Hug Burger Lunch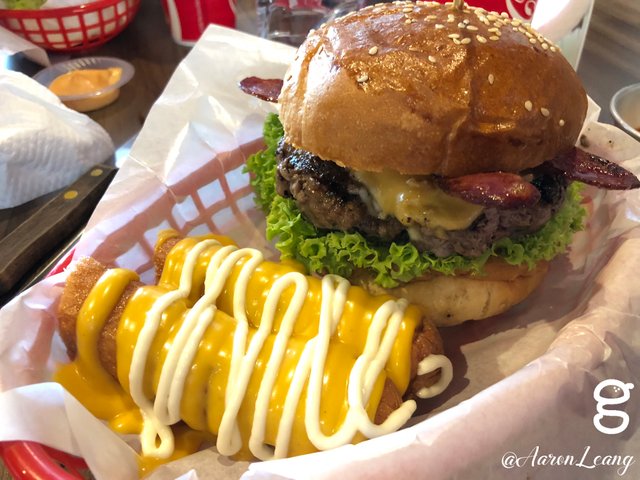 My Lunch, the Dancing Cow
We arrived Big Hug Burger around 1.30PM to meet up with the owner, @danielwong while waiting @firepower and his gang to arrived. Once we all arrived, is time to order some STEEM burger which is the first time for them.
It's a happy afternoon lunch and everybody just loves the STEEM burger, @firepower even ordered himself another extra burger 😂. After the lunch, we all having some mingle session while @varunpinto and @shenoy are busy photoshoot, video and interviewing with @danielwong on his Big Hug Burger pay with STEEM which then joined by @happycrazycon and their son (shy shy ☺️)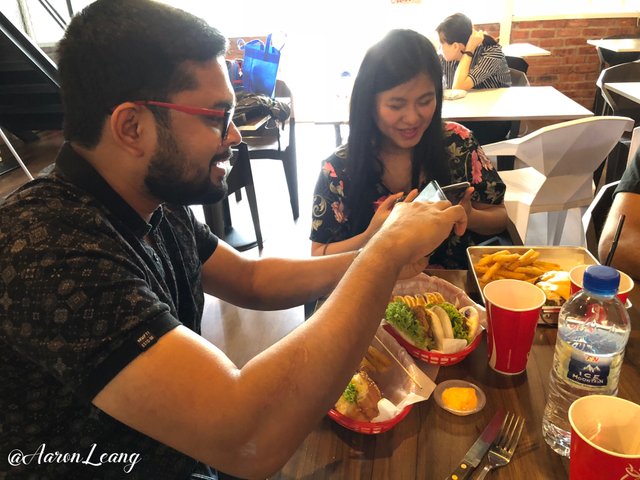 @firepower taking pictures with @joannewong before eating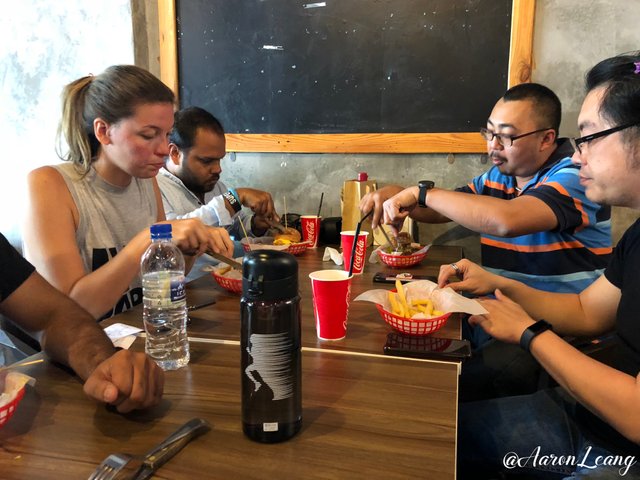 While the rest is digging in their burgers 🍔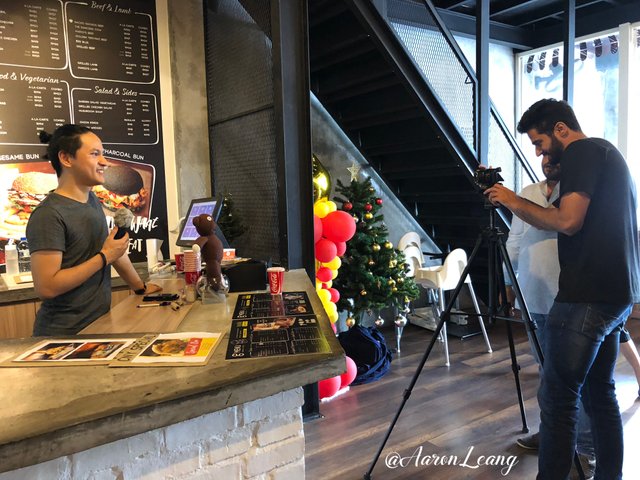 Interviewing on @danielwong in progress by @shenoy and @varunpinto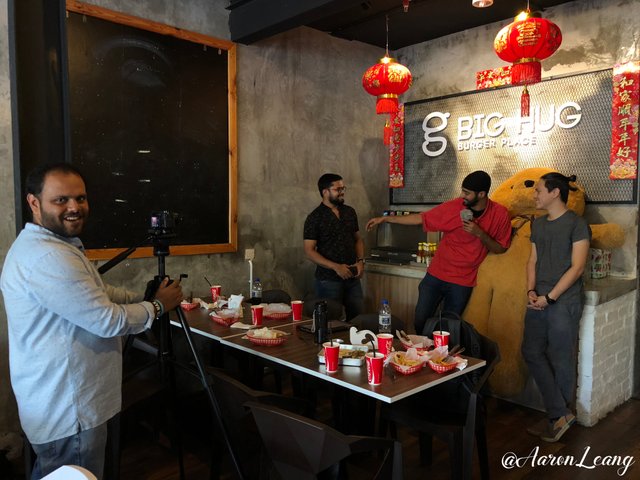 After the interview is another video shoot for @shenoy's famous comedy series together with @firepower and @danielwong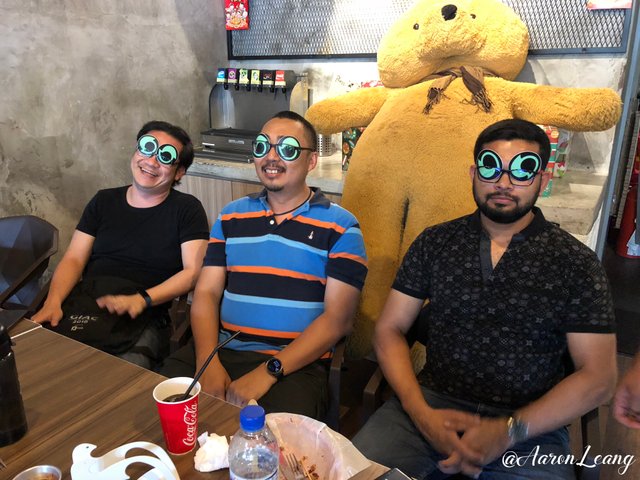 Special thanks to @sjennon for those Steemit Sticker from Steem Fest and now the guys can Steem Bathing with it 😂
Time passes fast in Malaysia, and we all have to get out from Setapak before the traffic jam comes during the peak hours. Have a safe flight back @firepower, @shenoy, @sjennon and @varunpinto and I'll see you all back this coming September.
---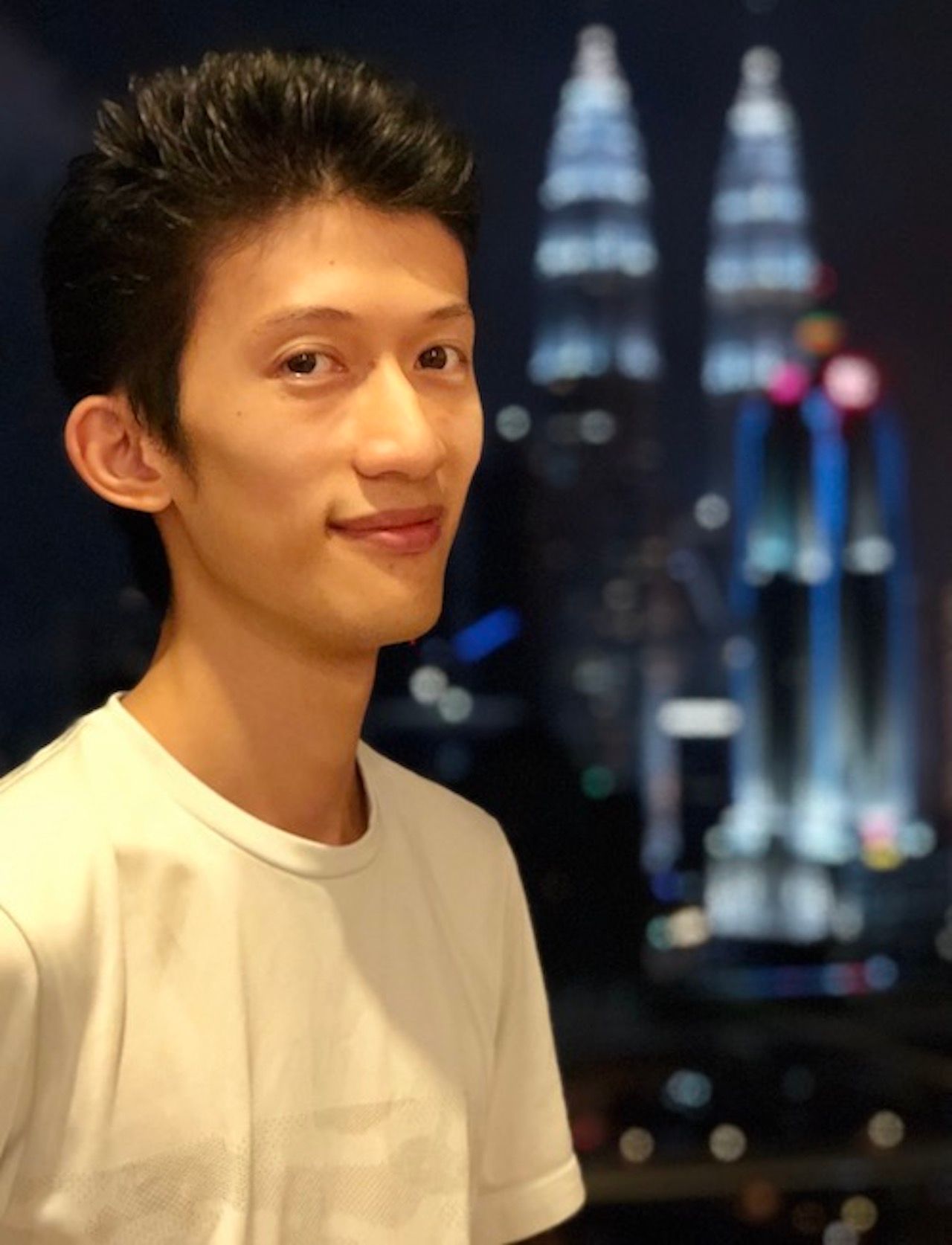 Hello, I'm Aaron Leang from Team Malaysia
Why Steemit?
Unlike other social media platform out there, you can actually earn some reward by creating good quality contents, comments, and community projects in Steemit!
What's the Cost?
You do not​ need any initial​ capital or money during the entire process. Just sign up for an account and voila~, you're on your way to earn some STEEM yourself​.
Like this Post?
You can support this post by giving an upvote, comment or resteem! I appreciate it very much ​and thank you for the support
---
Stay Tuned, Keep Calm and STEEM On!