Meet-up with Core Leaders. Steemph - Cebu publishes its Future Plans for Cebu Community.
Hooray Cebu!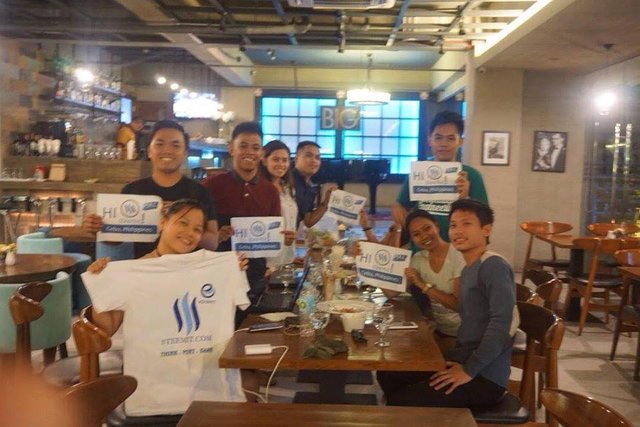 After a successful introductory post of the account @steemph.cebu to the Steemit community, it has received an overwhelming support from its supporters and whales who have been supporting the Filipino Community. With the same goals, the Core Leaders of steemph.cebu were gathered to discuss the communal account's future plans for Cebu community. The said meeting was held at BIG ONE HOTEL Park Mall Dr, Mandaue City, Cebu.
Date : October 1, 2017 | Time : 6:00 p.m. - 9:00 p.m.
It started with a prayer, then followed by a quick introduction of one's self to get to know each other. Then the team immediately tackled the objectives and future plans of this for a better Steemit Cebu community.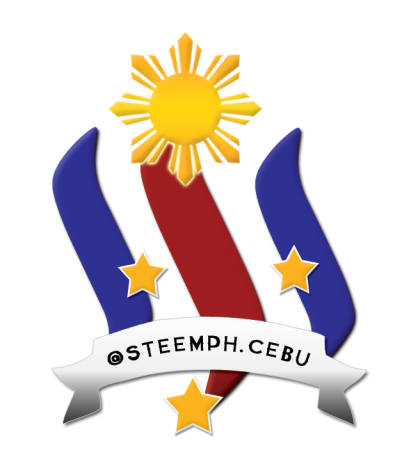 Steemph.cebu's Future Plans
Everyone has contributed and imparted their ideas and visions. Led by these individuals, Steemph.cebu will do everything at its maximum extent to help and support the entire Cebu community. These are @steemph.cebu's future plans :
1. Weekly feature of Cebu user's post
Steemph.cebu selects and features Cebu/Bohol/Leyte/Samar/Negros user posts every week. Which means, this communal account publishes a post featuring the best blogs on different genres every week. The are the genres to be featured :
Technology / Electronics / Science / Engineering
Photography / Travel
Poetry / Songs
Arts / Talents
Life / Inspirational / Motivational blogs
Homesteading
Cryptocurrencies / Bitcoin
Steemit Promotions / Campaigns
2. Steem Building
An initiative gathering interested Steemians to participate in community programs such as 'run for a cause', 'fun run', 'team building activities, or any community events in Cebu powered by Steemit.
3. Charity Events
Steemph.cebu is committed not only to promote Steemit in the community but also conduct community deeds thru charity events to help the less fortunate people in the entire City. Through the post earnings and donations, steemph.cebu extends its efforts in helping those people who are in need.
4. Integrating with Cebu Non-profit Organizations
This is a way of introducing the Steemit platform to a large number of people. One definite example is Cebu Language Exchange Community, it's a cultural and and language exchange community which organizes meet-ups in Cebu, letting people from different nationalities communicate with locals and vice versa.
5. Conduct Challenges and Contests
To boost and hype more the community, Steemph.cebu conducts challenges and contests to create a more productive Cebu community. Some of the challenge/contest will be national (the whole Philippines can participate) and some are local (Cebu and its neighboring cities) can join the event. Winners will receive prizes provided by Steemph.cebu or funded by generous individuals. More funding, more prizes!
6. Conducting Steemit Cebu Conventions / Large Meet-ups
We've noticed Cebu has been one of the hottest sub-communities in the Philippines because of the influential campaign by some Steemit users. We plan to adopt this style to hook more individuals to join the platform.
---
Behold, Cebu community!
Be sure to follow us, and check updates from @steemph.cebu. Lots of programs are to be implemented for a better Cebu Steemit community. Support us by giving upvotes on every post of Steemph.cebu so we can give more back to the community. This account is for Cebu and is never owned by anybody.
---
Our Enthusiastic Mentors
With the support of our enthusiastic mentors : @donkeypong, @surpassinggoogle, @hanshotfirst, @jrcornel, and @acidyo, things are going better for Philippines' future. We are very fortunate to have @sndbox support. As a brief description, Sndbox is an incubator project dedicated towards bringing STEEM to the professional practice of creatives and entrepreneurs in New York City and beyond. It extends its efforts in supporting communities all over the world.
---
Thank you everyone!