ByWire - Bringing Transparency And Freedom To The Media [Review]
---
INTRODUCTION
---
The earnest desires of our modern society are: free, credible, open, and verifiable media. But looking at it holistically, the government has so much influenced our media that freedom of speech is not actually free in its remotest sense - censorship has taken over the entirety of our media. You wouldn't be surprised by this; because it seems the entire media is controlled by a selected few, and they will only show you what they want you to see. A very funny scenario happened in a country in the Sub-Saharan Africa (Nigeria) during the last election period; someone spoke against a particular government's decision, and he incurred the wrath of the government. Will you still call it "democracy" if the press is not free and absolutely impartial? In this era where partisanship has infiltrated the press and the entire media, the only way out is to integrate blockchain technology into our media. Well, think no further; I present to you ByWire.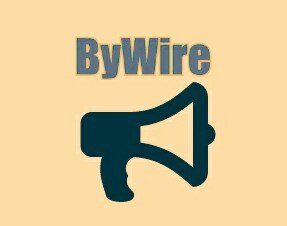 ---
WHAT IS BYWIRE?
---
ByWire is decentralized media and press platform founded by TheMediaFund, and built on the combo of the EOS and Ethereum blockchain. The sole purpose of creating this platform is to bring transparency to the media; where everyone will have access to air their views with absolute freedom of expression and without the fear of censorship. The watchword here is "true media transparency and freedom". If you have never been a victim of media partisanship, then you probably might not understand the need for this. Maybe this will give you a little insight: A statistical analysis by Statista has revealed that over 52% of the entire news carried by media outlets in the U.S alone are fake and unverifiable, but with ByWire, the accuracy of information can be verifiable - of course, it is based on the immutability and transparency of the blockchain technology, where people can air their views without fear.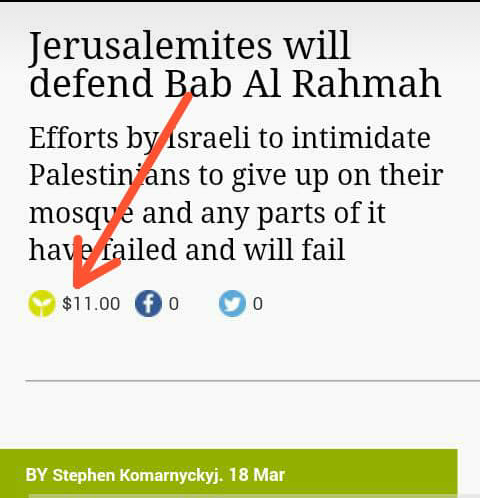 The truth is; there can't be true internet freedom without adopting the use of blockchain technology, and that is exactly what ByWire has leveraged on to restore trust to our press and media. I'm sure some of your have used some online magazines like The New York Times and the likes, but you will agree with me that they are not immune to censorship - that is exactly what ByWire seeks to provide a panacea for. ByWire is partnering with Byline; which is a renowned media outlet. Once a publication is made on the platform, it will be devoid of government funding, rather it will be individually funded (as shown on the screenshot on the right) - and as such, it is not susceptible to governement's censorship.
From my own perspective, I am not particularly fascinated with ByWire partnering with other media outlets though; full autonomy would have been a better idea, but in any case, I hope that with time, they will achieve full autonomy, and by then their position in the StateOfTheDApps ranking should improve. For the mean time, sign ups and logins are only possible through Byline.
---
GETTING STARTED WITH BYWIRE
---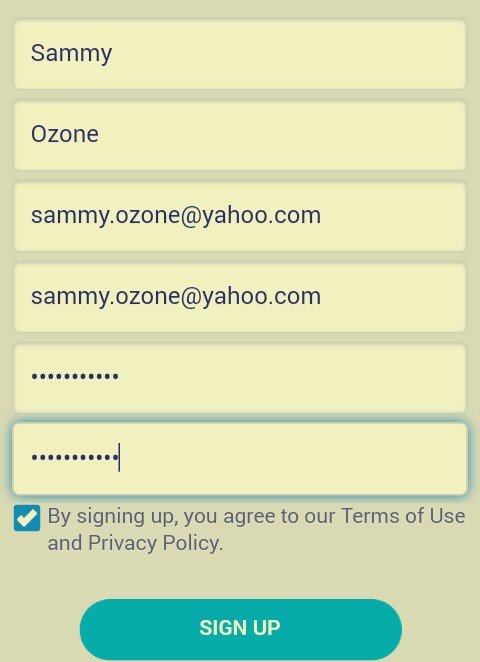 Like I stated earlier, sign ups go through Byline at the moment, so for you to get started, you need to go to the sign up interface to create an account there with your bio-details. After which you will be given the option to either become a news vendor or a user. A news vendor uploads the news and other information (they are the journalist of the blockchain), while the users are the information consumers. According to the information I gathered from the official ByWire portal, the entire platform is proposed to be powered by an internal token; the "WireBit Token", which is an ERC20 token and will also be used for the payment options within the ByWire ecosystem. However, throughout my period of browsing through the site, I did not see the usability of such tokens yet - or maybe it is just in view, or it could be made available and transferable after their Initial Coin Offering. But in any case, they should try to integrate their own wallet into the platform - so when the WireBit token becomes fully operational, it can be transferable between wallets.
While browsing through the portal, I made some discoveries about the platform: ByWire does not only focus on the dissemination of just textual files, but even multimedia (audio, video et al) are supported by the platform - okay that's a little "plus" there for ByWire. But in my period of extensive survey of the platform, I was unable to lay hold on their whitepaper. I mean; doesn't ByWire have a whitepaper yet or was I just unlucky to find it? A platform that promises absolute media freedom should have an easy-to-locate whitepaper that will point people to the services provided by the platform... my opinion though.
In this age of digital evolution, adoption of the blockchain technology has been on the increase, and we have witnessed it in various aspects of our lives - isn't it amazing that ByWire has championed a course to integrate blockchain into our press and media? What a period to live in.
---
FINAL REMARK
---
Comparing ByWire to other digital media platforms that are not based on the blockchain technology, I will give a big kudos to ByWire for attempting to integrate blockchain into the media. However, there are more works to be done - first of all; the toggle mode of the site seems a little erroneous; clicking on some buttons will only lead you back to the homepage: I hope this is fixed. Also, they should try to insert the sign up button on the main home page of ByWire. On the overall, I give ByWire a 2.5/5 rating.
---
Disclaimer: The content of this article is not meant to serve as financial advice, please do your own research.
Images are properties of ByWire and are used for the purpose of reviews