Learning about Publish0x, the crypto powered blogging platform – Dapp Review.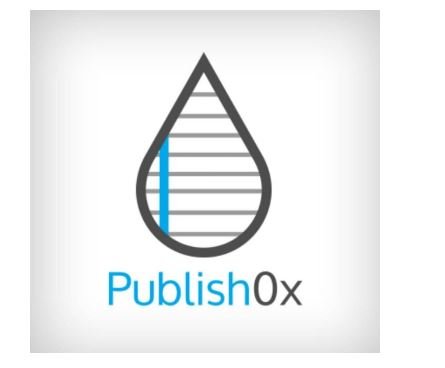 Introduction.
Blockchain technology has surfed several barriers since it's creation, now it's applications can be seen in almost every field. In all this growing process and evolution, skills like huge creativity, limitless imagination, and bright intelligence along with the vast and most incredible open source contributions have a big part of the responsibility. Most of the projects we're seeing today were born thanks to the collaboration between persons located anywhere around the world.
Numberless projects are still in development, others are running in beta version, but the idea of creating applications or Dapps is still running and growing in the mind and brains of our current geniuses.
Proof of that is that there's even a page where anyone could search and locate any kind of Dapp.
State of the ÐAppsis a curated directory of Decentralized Applications, also called ÐApps, on various blockchains. It was created to categorize and showcase developed projects built on the Ethereum Blockchain, more recently they have added support for POA, EOS and Steem.
From that big list of Dapps, I will offer my review about one.

My Choice
"Words are, of course, the most powerful drug used by mankind."
As you can deduce from the phrase I picked, this Dapp uses words as its preferred tool to work. Mainly, users post there and other users read, comments and vote on this post.
I choose to make a review of Publish0X.
What is it?
Publish0X, is based on Ethereum blockchain, its last update is from this year, March 22th, they identify themselves as an agnostic platform that offers earnings for authors and readers as well. It's a platform to share blog content, create, in writing or audio content and post them in the platform in order to earn crypto by reading, posting or sharing information through the platform.
It's important to mention that it's still in its Beta version, so changes are coming.
How to get started
This is a very nice application, very easy to understand and to use.
To register and create a new account, people just need to have an e-mail and establish a password.
Once you have done it, they will send you an email confirmation. And the account is ready to use.
Then, after you confirmed your account, you will receive another mail, with instructions to how to start using the platform.
First, they teach you how to tip. The vote is called tip, and users can select how much percentage will be for the author and how much for the reader, this selector of "voting power" is totally free from the first moment to use according to the discernment of the reader.
The option to write a blog isn't active from the beginning. To become a blogger, you just have to fill out an application form, if you have a blog, there's a place to put the URL. I applied, and the same day was approved. So, It's a very fast procedure and easy to do.
The following image shows the difference, you can see how your profile looks when you're new and how it's when you're allowed to post.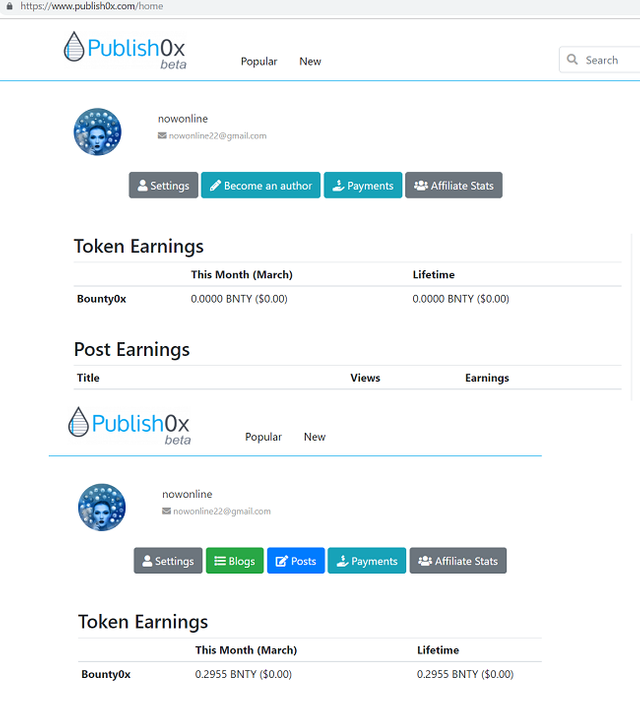 Features.
The platform is very friendly. Similar to other blog platforms, it allows the author to publish files of music, these files open on another platform called Choon.
Publish0X allows users to earn in 3 ways, by reading and tipping articles. By blogging, receiving tips. And by sharing other authors works. Users earn a little percentage if they share other authors content, in fact is very easy, because Publish0X has a button to immediately share the content you're reading in different platforms like Twitter, Reddit, Facebook, even if the user wants to send it by mail, just hit the button and Publish0X will do the rest.
As I mentioned before, users can choose how much percentage of that vote will be to the author and how much to themselves. Each time a tip is given, the user receives a percentage of it, this remuneration is immediately shown in the users' account. However, payments are made only on Mondays.
In the image above this features section I show my progress and earnings that I received in my account during the use I gave to my account to issue this report.
As in any platform that implies votes, once a vote is made, a timer shows and blocks the option to vote again for a few minutes. However, normally, when you finish reading the next article, you just have to wait a few seconds to view the vote option enabled again. I think this is a smart way to avoid abuse in the use of the platform.


Pros
Very Friendly and easy to use.
Very easy to create an account, very fast verification to approve blog creators authorization.
There's no need to have any coin to begin to interact in the platform.
They are coins agnostics, people can earn in many coins.
There are three different ways to earn.
As far as I could see, there is no time limit or expiration time of a post, that is, you can vote in an old post, I did it in one from 2 months ago.
Cons.
There's no wallet, yet. Therefore, they recommended creating one that accepts all kinds of coins. It's important to say that, if the user chooses an incorrect wallet, and then earn some coins the wallet can't accept, the user will lose that coins, that's why they're recommending to wait a little longer to do this.
There are no filters by category. Only the "new or popular" options are on the main page. However, at the end of each blog, there is the option to place categories or tags. By clicking on them you can see more blogs belonging to that tag. Also, there is an option to search always available on top. So, it's not a big deal once you get it.

Similar platforms and differentiation.
At first, its interface is very similar to Medium. So, comparison to Medium and Steemit is inevitable. Even when they are similar in multiple ways, there are important differences.
The most relevant is the agnostic approach, unique in this kind of platform and becoming its flag for differentiation in this type of platforms.
There's no interest in creating any coin, so there will be no ICO. They're working with the BNTY token and will add more tokens in the future. That's the main difference, for example with Steemit and its Steem token or Medium with no token at all.
Similar to other platforms, creators of music content share their creations in another platform, in this case, is Choon. They post on Publish0X and create a link to the other platform where the sound file is reproduced.
In Medium, you have the opportunity to immediately share your content on your twitter account, with Publish0X you can share your content or others content in more platforms with just a click.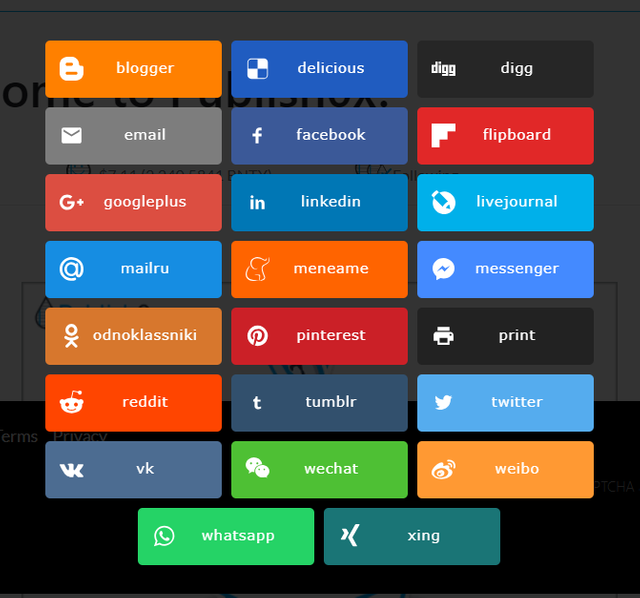 Conclusion.
Publish0X, is a new and interesting platform to earn crypto, it has a unique approach to the token issue, calling themselves as agnostics and promoting that they will work along with several coins that already exist. Therefore, they show no interest at all in creating an own currency to fulfill this requirement.
It's in Beta version, so changes will come. And I hope to be there to see them.
It is a quite friendly platform, easy to know and to use, it's created to compile written content. However, it allows audio content sharing.
It has its issues, like I commented, in my opinion, I would like to see like an index of tags to make searches easier, maybe they will make some changes about it, as I said, it's in Beta version, so it will improve from now on.
In my opinion, this is a very good Dapp. I really like it and enjoyed every minute in it.
It's important to mention that I used the application on a pc.
Due to the fact that they are still in Beta version, and because I believe there's a big chance to get better it deserves a rate of 4.5.

If you want more information about this app, please visit the following links:
Website: https://www.publish0x.com/
Facebook: https://www.facebook.com/publish0x/
Twitter: https://twitter.com/publish0x
Telegram: https://t.me/publish0x
Reddit: https://www.reddit.com/r/publish0x
Instagram: https://www.instagram.com/publish0x/
Youtube: https://www.youtube.com/c/Publish0x

Follow @oracle-d.tasks for more tasks
Disclaimer: This is not financial advice. Please do your own research before investing in cryptocurrencies or any digital asset. This blog post is done for entertainment and knowledge purpose only.