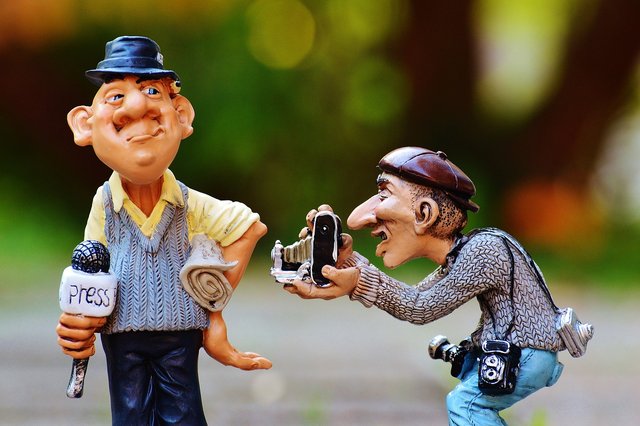 Source: Pixabay

Watching news programs here in the Philippines is oftentimes annoying. For example, when a Filipino won either boxing (other competitions) or Miss Universe, expect 95% of news reports would be about them.

At the moment, almost everyday, they have the same topics. Well, here are what I heard from the news. The TV program is TV Patrol.
Inflation
They talk a lot about inflation. Even entertainment news report is about inflation. They're overly emphasizing about it which may have political implications. Yes, agriculture was down, and crops are very expensive. But why don't they include the monsoon rains which heavily affected the agriculture industry? Vegetables in Baguio are said to be too expensive, but they didn't report that there are less harvest as the crops were destroyed by monsoon rains.

Trillanes
To be honest, this is sickening to watch. It's been their topic for almost everyday, but a large part of their airtime is spent about him. The partisanship of ABS-CBN is even questioned already.

Protests
These protests, mainly are students, are even considered newsworthy by the news program. What are these students doing, when they should be studying in their school which taxpayers are paying for their studies!

News reports taken from CCTV and social media
Many reports from news programs were taken from social media, and journalistic input was minimal


Please support @surpassinggoogle as a witness by voting him at https://steemit.com/~witnesses and type in "steemgigs" at the first search box.

You can also give him witness voting decisions on your behalf, visit https://steemit.com/~witnesses again and type in "surpassinggoogle" in the second box as a proxy.

Please support his project as well, which is @teardrops Smart Media Token.
---
Do support @steemph, @bayanihan, and @sawasdeethailand curation teams. Huge thanks to sir @bobbylee, and @hr1.

Do you use eSteem?
eSteem is a Mobile📱& PC💻 app. for Steem with great features. Also, you get Incentives posting through eSteem apps.

eSteem Spotlight; eSteem provides rewards for it top users in Leader Board with most Posts, Comments and Highest Earners.
---

Please vote
for @good-karma as a witness.








Thanks to @saskia, @bearone, @quochuy, @steemitachievers, @phantum04 for the footers