Learning nodejs development after using the lamp stack many years ago is quite the change. It's refreshing in many ways, just as blockchain and altcoins have refreshed my interest in finance, MEAN (which stands for mongodb, express, angular, nodejs) development has refreshed my thirst for web development.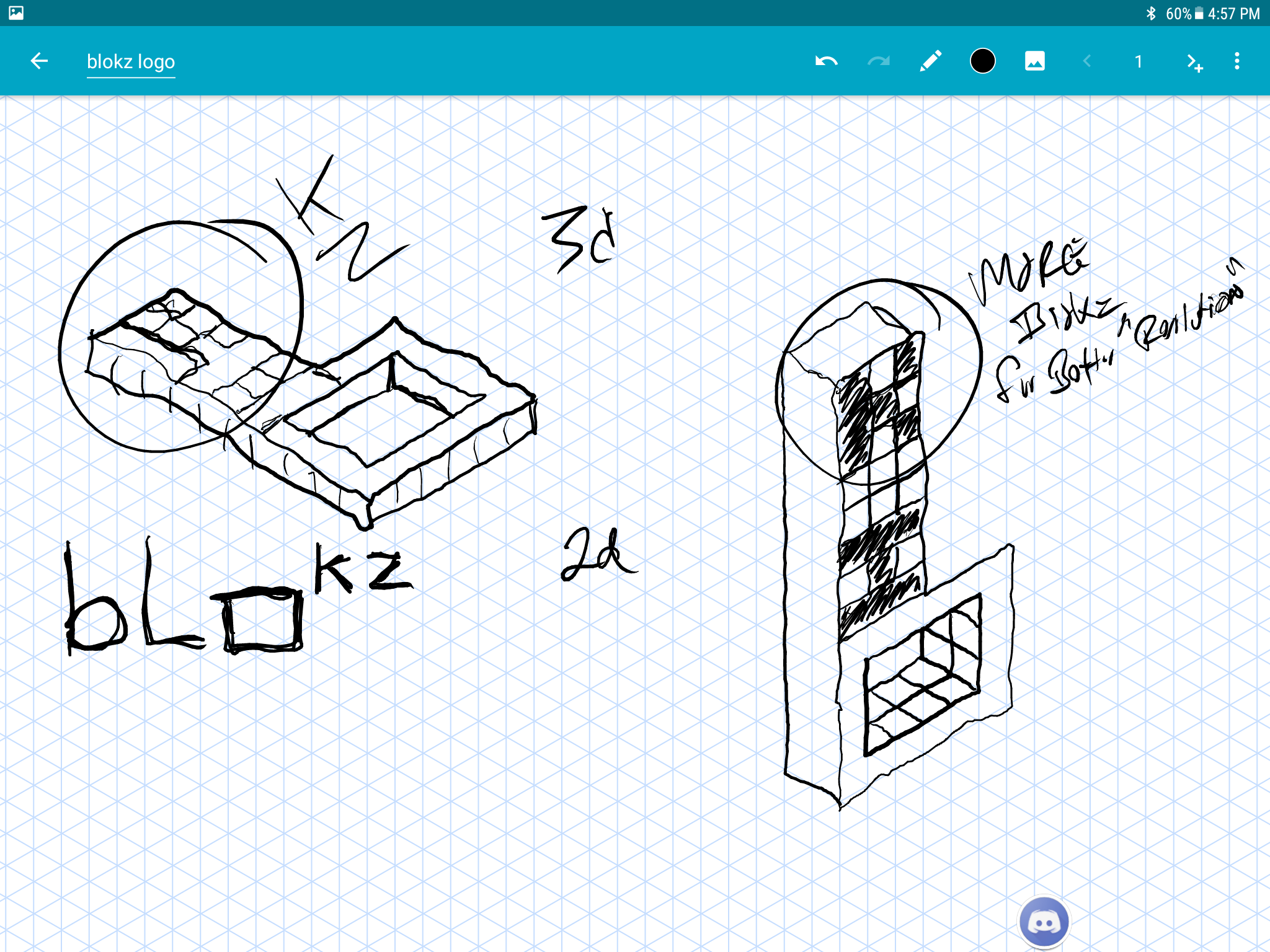 blokz logo draft
Loving the way the two are co-mingling into beautiful children of the internet in the form of altcoin powered websites such as this one. Always a fan of open source and Linux projects as far back as 1998, I've always had "socialist" type values I called then, wishing for things to be open and free and connected with valued friends and partners. Exploring every peer to peer system I could find, WASTE was a favorite for a short while, all projects come and go, bringing way to greater, more refined programs and companies.
Blokz is a technology company. Connecting people with tools for expanded collaboration using the latest p2p and blockchain SDKs and APIs... Buzzwords be flying, but the focus is people.
Games, personal wellness, health and fitness, finance, self help.. the future of AI is coming, so is the job markets.. jobs and tasks will shift to skills focused on human to human interaction and individual creativity. Looking back on the last many years, it's obvious alot of people are lacking in the skills for personal management and general life maintenance. Blokz will help assemble those various building blocks of life into containers, manageable containers for everything that's lacking in self care, past present and future. The possibilities are truly endless.
In any event... Exciting to brainstorm and realize some projects and products with members of our new family members brought together by the internet.
Not really a "official" announcement, since it's on my personal and not blokz page. But yes, I am the CEO of @blokz , a company with alot of ideas and no products, much like many other alt coins and internet businesses these days.. but I'm open and honest about it and my growth. I'm day one as a CEO of a startup... Let's build blokz!!
~~~~~~~~~~~~~~~~~~~~~~~~~~~~~~~~~~~~~~~~~~~~~
If you like this post, please support me with a trifecta!!! Follow Upvote & ReSteem!
And please feel free to leave a reply below, all feedback is appreciated.
Donations to help get started what will eventually be a non-profit organization are totally welcome, either here on steemit or
Bitcoin address here :
1B8HLsfsjiqnbsGdzCA96BCQxpVZxgLdpu
Blokz has a discord group also : https://discord.gg/CgE3Sgr
(These are my personal accounts, not blokz accounts ,these funds are for personal expenses. Life and such, or new things (read:tech toys) for vlogging, running servers, or otherwise.
I'm starting from scratch here with just $1k in savings and my steemit balance. But I have drive, ideas, and want to create.