Mastercard Plans to Develop Crypto Wallet Solutions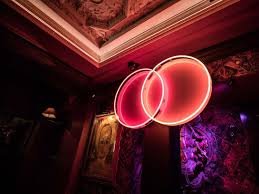 Mastercard is stepping up into the game!
The company planned to develop crypto wallets and payments solutions. they are also planning to hire multiple blockchain professionals. The initiative seems to be directly competing with Facebook's cryptocurrency wallet Calibra.
But, Mastercard is also a founding member of Facebook's Libra Association and supports Libra coin, which is expected to be launched in 2020 along with the Calibra wallet. There have been speculations that Facebook may not be able to meet the expected timeline. The financial service provider is following its direction to become a cryptocurrency wallet provider or maybe defining a bullish statement about its views on the progress of Facebook's product.
@Mastercard must be looking forward to making its mark within the industry and the new opening are only limited for cryptocurrency ventures. In 2017, Mastercard announced that it was allowing its users to send money over a blockchain network rather than swiping the credit card. The company had also hired approximately 180 people for its blockchain and data sciences departments.
The new job openings include:
Director of product management for cryptocurrency and wallets
Vice president of product management for blockchain and crypto and more

In April 2018, Mastercard stated that Blockchain Technology can be used to secure identity data.
"The use of a blockchain for the storage of identity and credential data may provide for the immutable storage of such data that can provide an accurate verification thereof and also prevent the fabrication of such data."
Get ready boys!
Source: https://coindelite.com/news/mastercard-plans-to-develop-crypto-wallet-solutions/