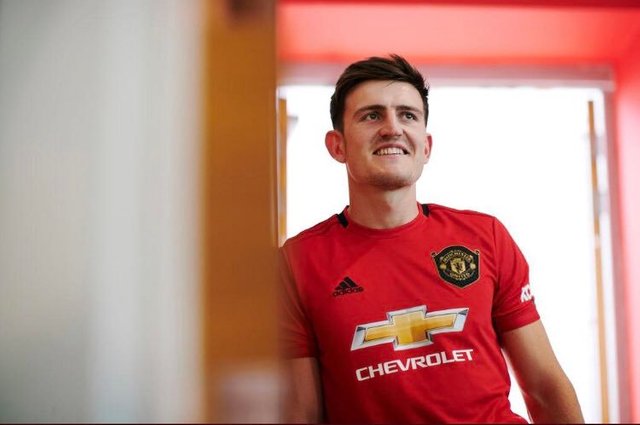 Source
Manchester united FC confirm the arrival of Harry Maguire. Has signed a 6-year contract, with the option of a further year.
Congratulations and Welcome to the best club in the world, looking forward to seeing you on Sunday afternoon when you make your debut at Old Trafford.
How wonderful it was to introduce a Jersey Number 5 on the 5th of August.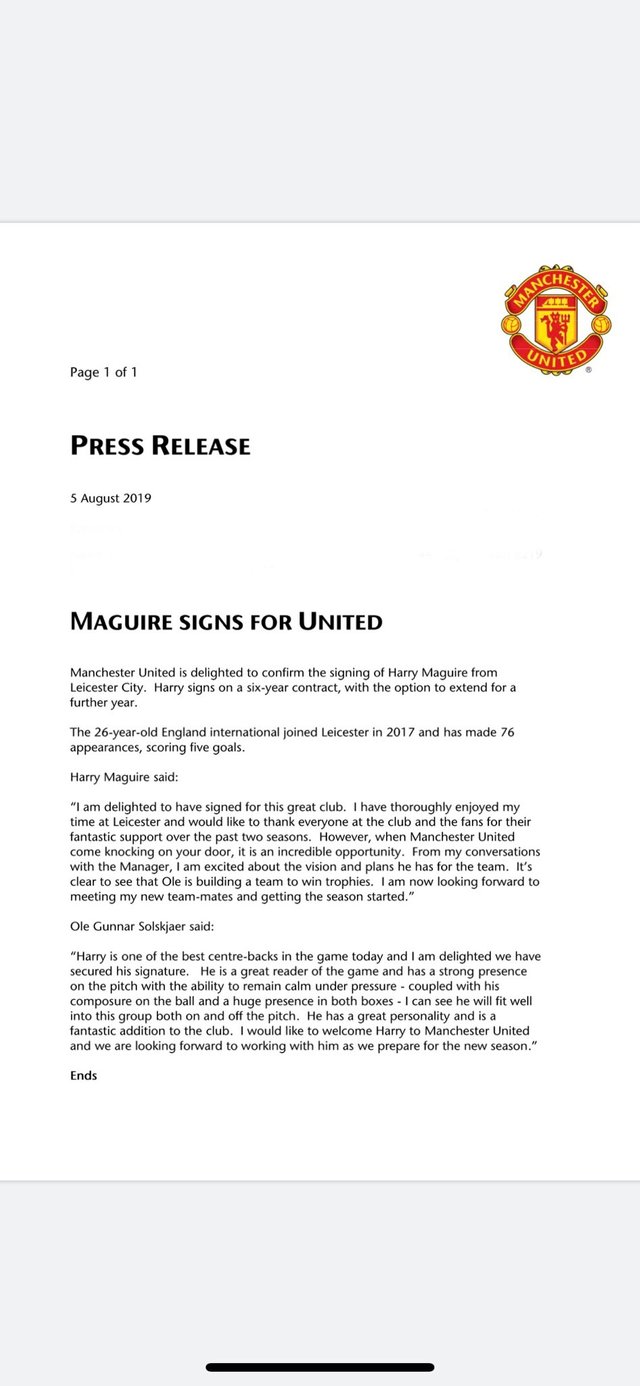 Source
Harry posted this on his handle yesterday,
"Thanks to everyone who has supported me and played a part in my career.
I'm proud and honoured to join Manchester United. What an incredible football journey it's been so far".
Solskjær has this to say after the signing:
"Harry is one of the best centre-backs in the game today. He is a great reader of the game and has a strong presence on the pitch with the ability to remain calm under pressure - coupled with his composure on the ball and a huge presence in both boxes".
Indeed both Herrera and Fellaini left, and Ole could have gotten their replacements. Could he replace them in 3 days? Aside Pogba, Manchester united does not have any creative midfielders. Hope he ( Ole) can deliver with that midfield, or else, next season will not be juicy.
Fact is he (Ole) went into the summer wanting game changers in every dept. RB and CB vital and he's resolved those issues. There is still glaring hole on the right wing.
The saga surrounding Manchester united this summer is almost done as Harry Maguire becomes the most expensive defender in the world. Although, the club has a few great signing but one or two more signings by Thursday (CM especially) would make a very good transfer window.
Welcome to the Manchester united family Harry. Feel free and feel at home. Give in your best too.