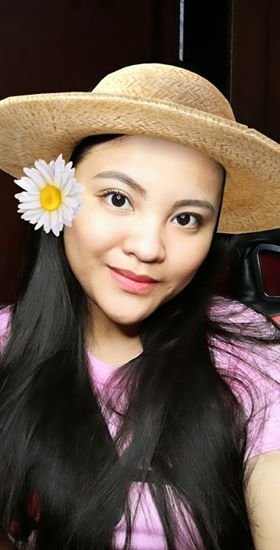 Hi everyone! This is your girl ankarlie to share with some cool stuff that you can participate in to get some free crypto. I got some free cryptos over the week and since I have been trying to think of a topic on what to share with you it might as well be something that can earn from.
Honestly, I get a lot of these free cryptos daily but so not to confuse you with a deluge of crypto projects I would like to focus on two projects that I have tested and receive rewards before. The first one is the rewards I got from Brave BAT rewards. For the benefit of those who do not know about this program, I will just make a quick introduction to the Project. Don't worry I will make it as simple as possible.



Brave is a relatively new browser similar to Safari, Chrome, Firefox, Opera and Edge. Despite it being new it is fast becoming a major player in the internet browser industry due to its superior privacy protection features as well as anti-tracking and ad-blocking functionality. This is not surprising as the lead architect of this project is one of the founders of Mozilla (the browser that Google copied to make Chrome). This is also the same guys that invented Javascript.
Video Source
The new browser is not only secure it is also fast, I mean really fast! Due to its security and ad-blocking feature it loads faster and lets you consume much less data as it blocks websites from downloading unwanted advertisement and tracking software which essentially invades your privacy without you knowing.




Lastly, it has integrated with Basic Attention Token, a utility token that basically rewards you for our attention. It is also used to tip content creators and when you spread awareness about BAT. There is a bit of work to be done to receive BAT tips and referral rewards which I will not discuss it here, but you may read about it here. If you need help, you may comment below so that I can try to assist you when I am online.
I am not sure how much in total I have already received from Brave rewards what I am sure of is that I get some BAT monthly at around the 8th to 9th of the month. The most recent one saw me earning around 120 BAT which is roughly equivalent to $24 USD or around PHP 1,248. It is not much but ** it covers 70% of my internet subscription charges**.Not bad right?



The second application is Pynk. The platform is a revolutionary way of leveraging the wisdom of the crowd and apply them to investments. To put it simply you just need to predict what will be the price of bitcoin for the next 24 hours.
If you get it right then you will be rewarded. If you are among the most accurate and most active in the site you will get rewarded as well.
You can always make an educated guess on the platform and if you are totally clueless then you can just "go with the flow" and just submit a number that mimics the average price predictions of the asset. That is all you have to do.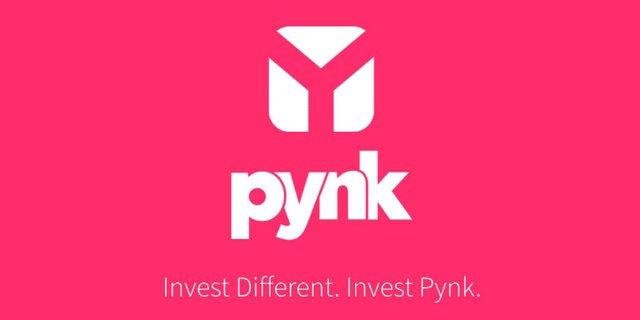 The system also rewards those who are active in their platform. Logging in earns you crowd points (CPs) these are points awarded to active members who login every day and invites people into the platform. If you miss a day to log in the platform you will lose CPs daily. logging in you will earn you 300 CPs if you forgot to login you will lose 150 CPs daily.
Crowd Points is also used to put a stake on our prediction. You can wager up to 10% of your total CPs which will increase your Wisdom Points (WP), another point system in the platform that I will discuss later on this blog-post. CP points determine your monthly rankings on the platform. The more CP points you have the higher your Rank. You just need to stay on the monthly Top 20 of the rankings to get the $10 USDC reward. This reward will be deposited directly to the USDC wallet you declared (make sure you complete your profile information to maximize the utility of the platform).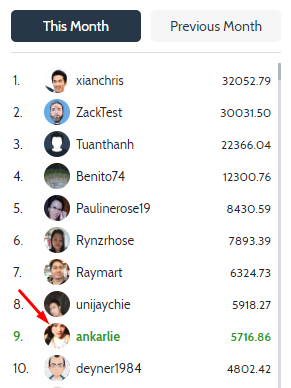 Image Source
Wisdom Points (WP), on the other hand, are points you earned by making price predictions market prices. For now must of the predictions being made is for Bitcoin prices, however, it must be noted that Pynk will also be used to a crowd-sourced prediction on different asset types not only digital ones.
The more accurate your prediction is the more WP you will get from the Pynk Pool you will win. According to Pynk WPs represent your future claim to a share of Pynk profits. Therefore it is a good Idea to accumulate it now while it now while you have the chance to do so.


As it stands Pynk's platform is still in Beta and a lot of the features have not yet been released yet. Recently they have added a feature called forecast which asked you to make predictions on a variety of events around the world ranging from U.S. presidential elections to the future value of gold and bitcoin.
I was fortunate enough to be able to enter the top 20 as I landed 18th place overall in the month of July. There was no special strategy I used to be able to reach the rank. I honestly think it was pure luck and my daily login in the platform as well as being able to on-board some of my friends that help move up the ranks.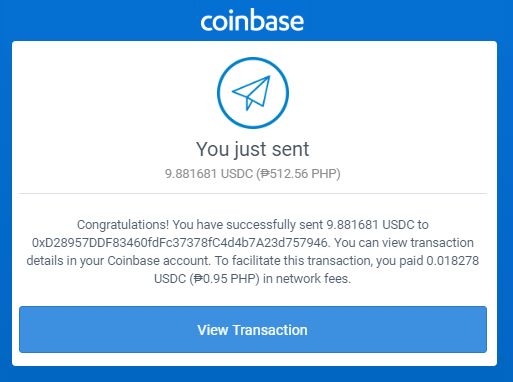 I
missed three days last month
, I think
I could have been higher in the rankings
if not miss three days. Since I was ranked 18th
I receive a 10 USDC reward which was sent to my Coinbase wallet exactly 7 business days later
. Not bad this is enough to pay for my
Netflix subscription
.
The coolest part of these two tried and tested crypto programs is that fact that they pay monthly, giving you another source of income that can pay for some of your expenses.
This Ulog seems to have taken longer than I have expected. That would be all for now. Thank you for taking the time to read this blog-post. I hope you liked it and if you find it valuable I would really appreciate it if you leave an upvote or resteem. If there is something you would like to ask please do not hesitate to call my attention at the comments sections below. Goodbye, for now, I hope you have a great time!
Do you want to increase your exposure please consider this bid-bot:
Do you want to buy and sell Steem Consider the following exchange/s:


---
Posted via Marlians.com