Welcome to EXHIBITION: A Community Resource for Rotating Events + Exhibits [A Project by @sndbox]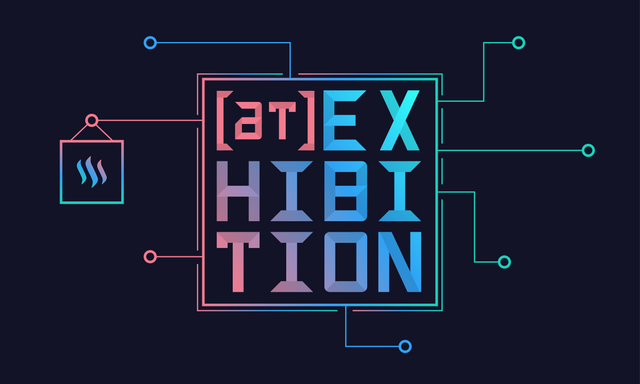 An Account for Rotating Events + Exhibits

EXHIBITION is a community account to be used for events, galleries, workshops, marketing, presentations, and meetups. Created by the @sndbox incubator, this project aims to empower temporary creative and social efforts within the Steem ecosystem through an account that anyone can request to access for the support of short-term initiatives.
Steemians can apply (using the link here or below) to take control the account for a limited period of time and for the support of a specific Steem-oriented event. All entries are reviewed by the @sndbox team. Accepted initiatives will be given the posting keys of @exhibition for the duration of the event.
The @exhibition account will be the primary avenue to publish announcements, content, and host any event-related activities.
Supporters of the event will have the option to temporarily delegate Steem Power to @exhibition or donate directly to the account.
At the end of the event, the account will be transferred to another group and upcoming activity.

100% of SBD rewards will be used under the discretion of the temporary liaison of the account and in the long-term, we hope to utilize the gathered Steem Power to support larger-scale initiatives that encompass several projects simultaneously.
The First Steem-Powered @exhibition in NYC

As a first example, @exhibition will be used to host the Sndbox show "The Crypto Renaissance" in Brooklyn, New York this summer from July 20 - August 15. The account will be on display in the gallery space and open to the public to use and interact with freely. Here, visitors are able to use the account to blog, comment, upvote and explore all of the applications across the Steem blockchain. Live activities in both public workshops and as part of the exhibition's interactive booths (i.e. using @dtube or @dlive to record and upload videos in real-time) will be posted on the @exhibition account.
Earned rewards will go towards creating new accounts for exhibition participants and funding a variety of public activities.
We believe the @exhibition account will become a growing and increasingly powerful resource for the community to use and empower a series of Steem-centric activities around the world. @exhibition will hopefully maintain a snow-balling effect that will help initiatives of any scale leverage the momentum of the entire ecosystem.