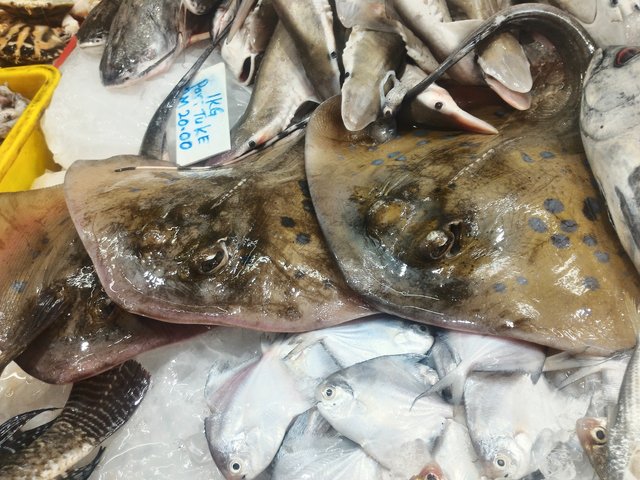 Hello dear Steemians! Today I am going to share about the biggest wet market of Pasir Penambang located in Kuala Selangor, Malaysia for #MarketFriday initiated by @dswigle. If you are not familiar with Kuala Selangor, it is a famous fishing spot in Malaysia.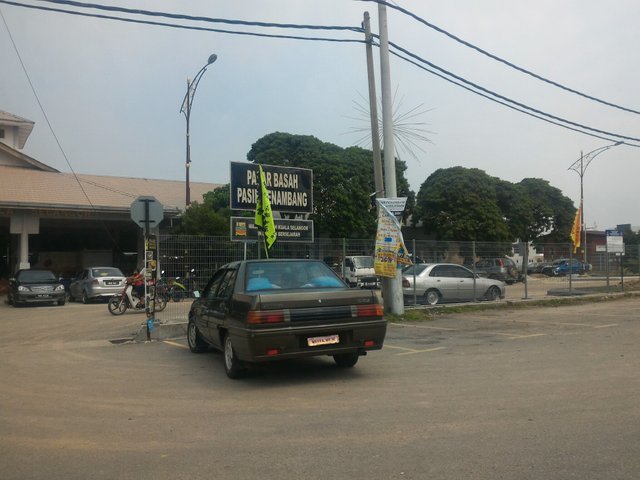 This is right outside the market compound. The board says 'Pasar Basah Pasir Penambang' which means 'Pasir Penambang Wet Market'.


This is the entrance of the market. The parking area was large enough to accommodate the cars of the customers.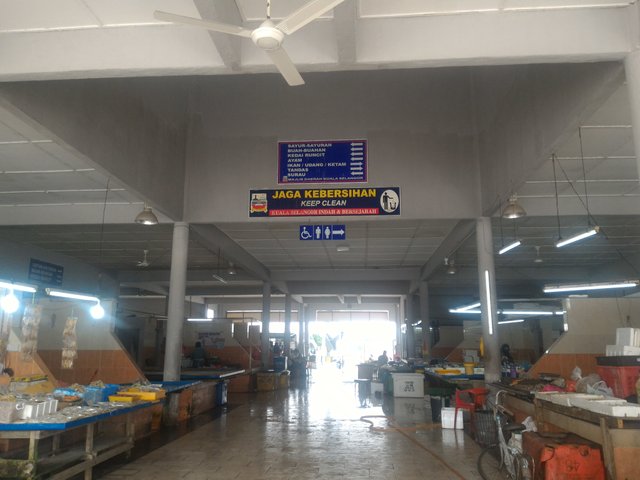 This is a board that has the directions to various sections of the market. Although this is mainly a seafood market, there are other items sold such as fruits, vegetables and poultry. There is also a Surau available for the Muslim customers who would like to recite their prayers on time without looking elsewhere for a suitable place. By the way, Surau is a place of worship but it is smaller than a mosque.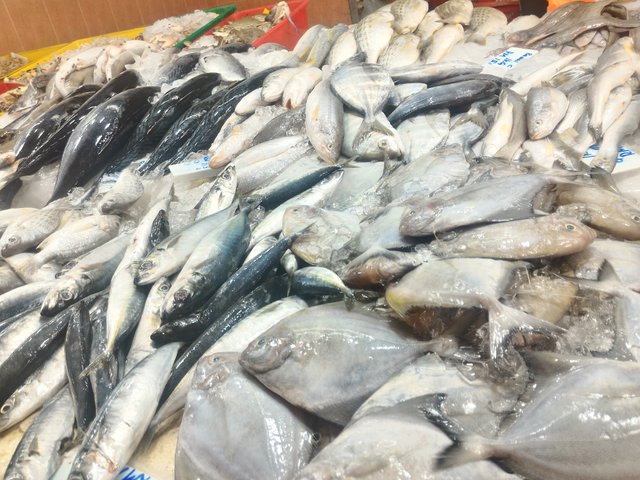 All of the market sellers are numbered. My family and I usually buy seafood from seller number 31. Check out some of the fish that he sell. They are mostly saltwater fish although fresh water fish are also available. One of the ways to check how fresh a fish is by looking at the eyes. As you can see, none of the fish have red eyes, which means they are fresh.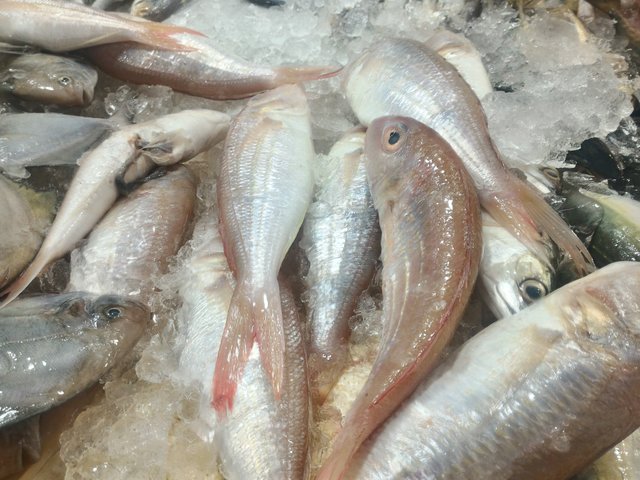 This is one of the types of fish he was selling. It is called Ikan Kerisi (Fork-tailed Threadfin Bream in English).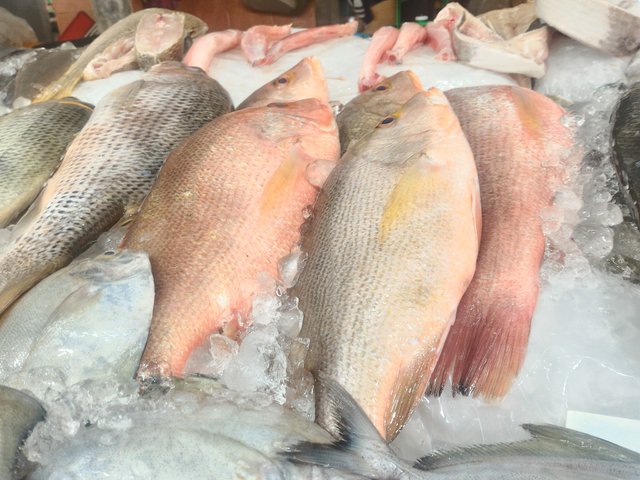 The red looking fish are called Ikan Merah which is Red Snapper in English.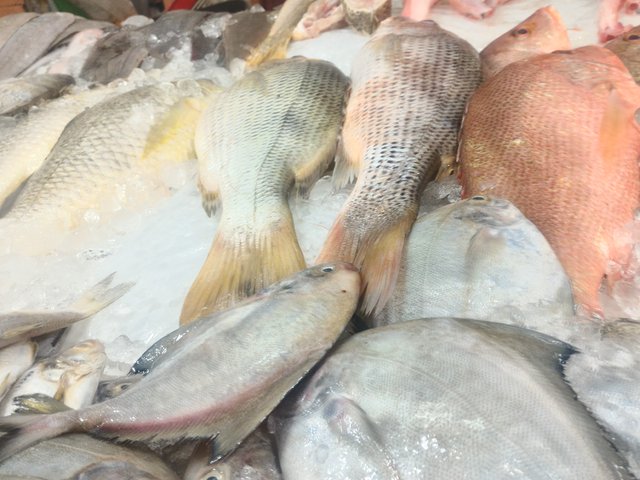 This is Jenahak fish which is the White Snapper. This fish will taste great if it is steamed as a while without cutting at first.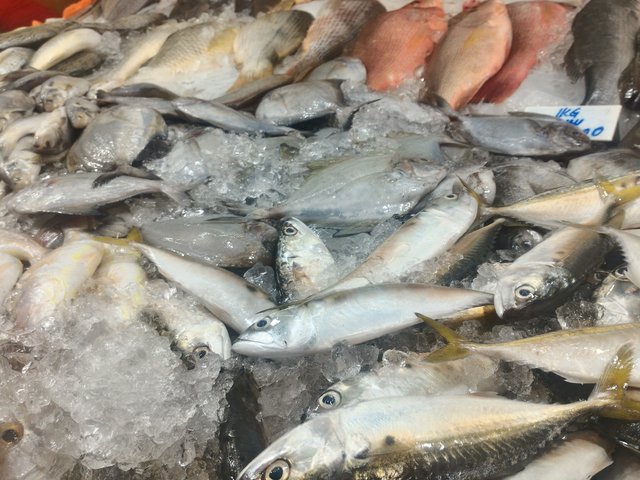 This is Ikan Kembung which is the Indian Mackerel Fish. This fish is suitable for deep frying and to eat as a side dish with lentil curry.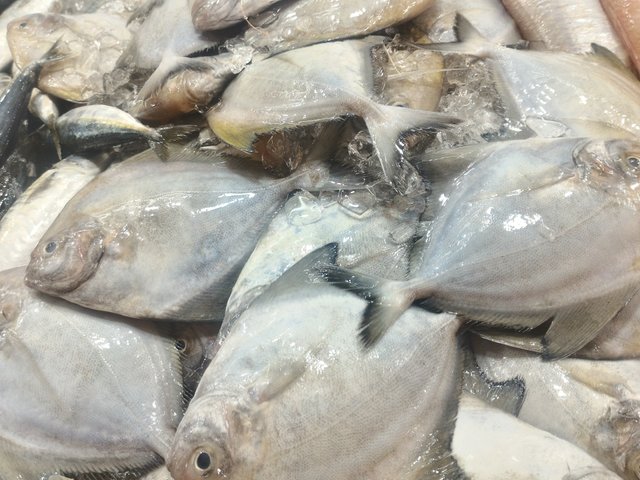 This is Ikan Bawal and it is called as the Pompret fish in English.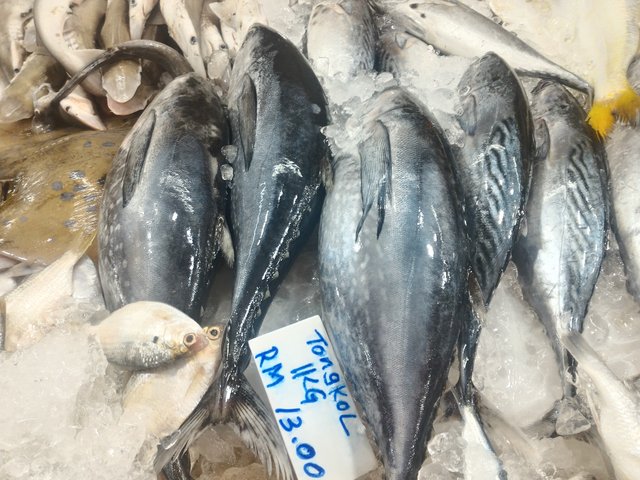 As you can see on the label, this is Ikan Tongkol and it is also known as Mackerel Tuna.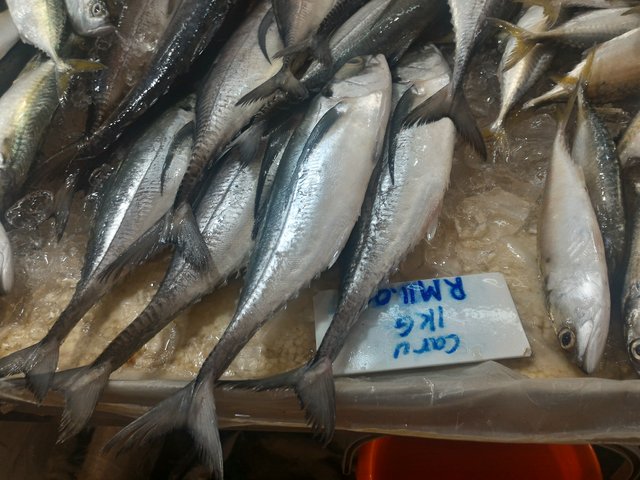 This is Ikan Cencaru, which is Torpedo Scad fish.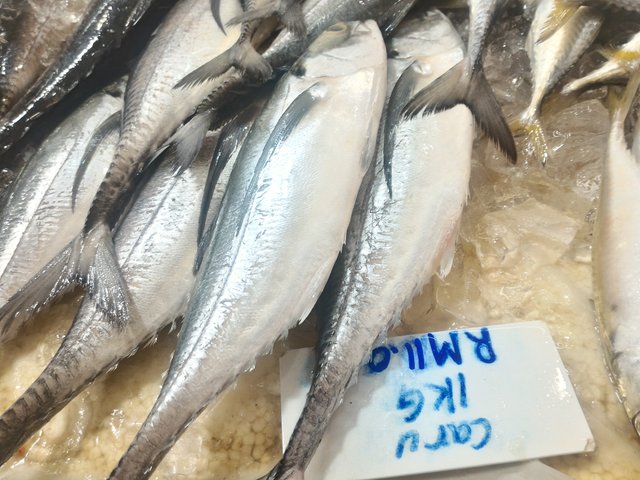 This is a closer look of the fish. Check how fresh it looks.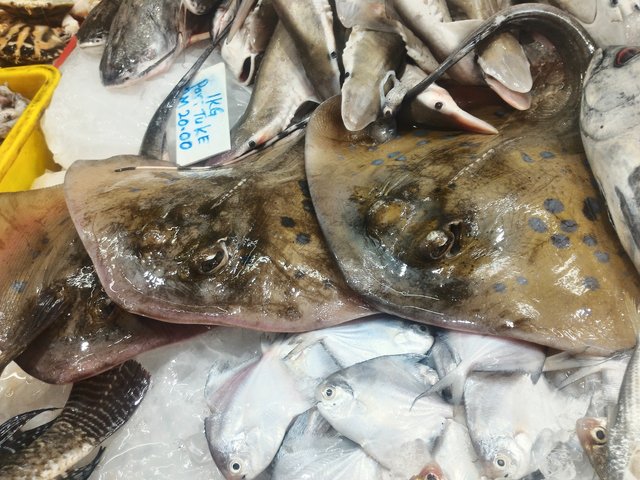 He also sells other items apart from fish. This is Ikan Pari which is Stingray.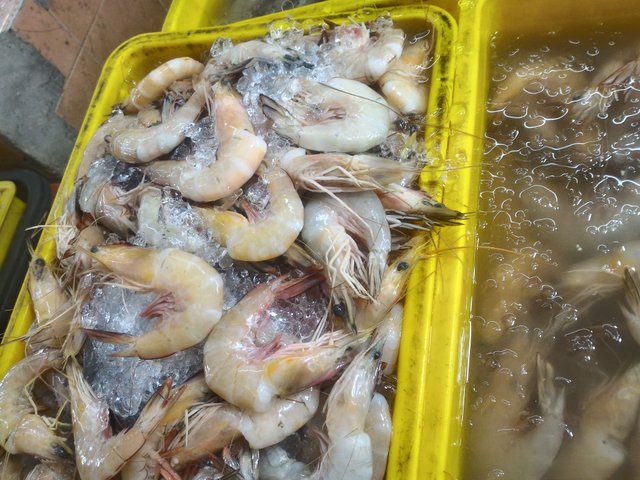 These are some medium prawns which we will most probably cook with chili.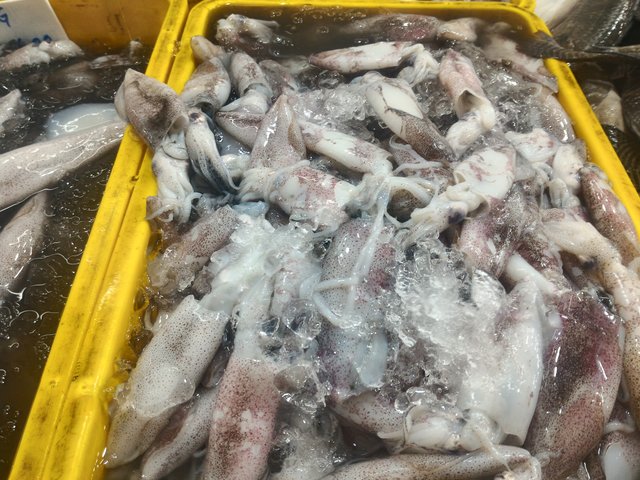 These are some large squids.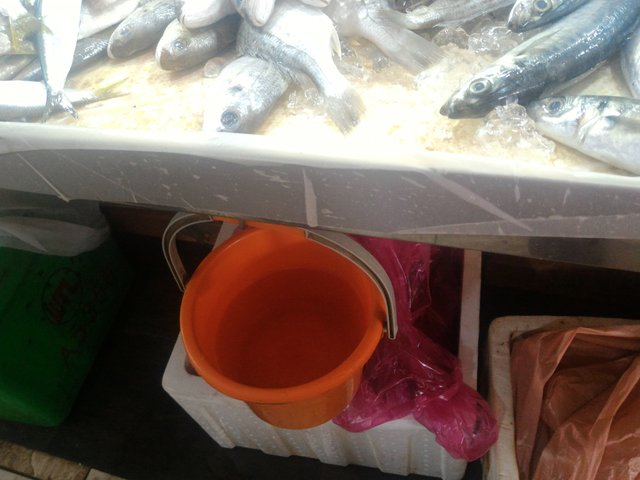 The seller kept multiple little pails filled with water to wash hands in case the customers touch the fish while selecting them.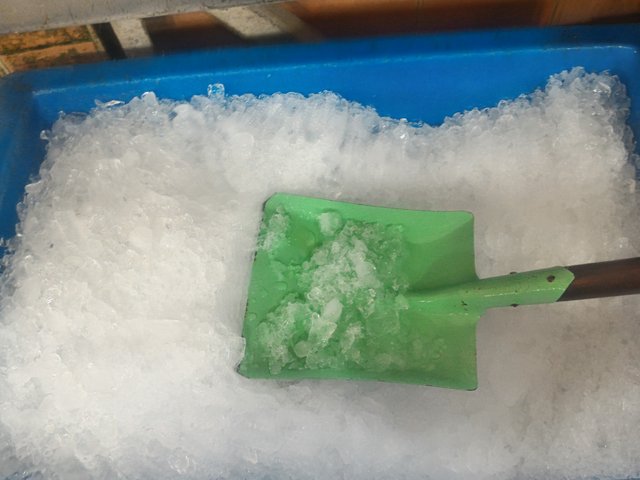 After buying, the seller adds some ice into the bag containing the fish to keep them cool while the customers travel home. It is best to keep them in an ice box to retain the freshness longer and prevent the ice from melting fast.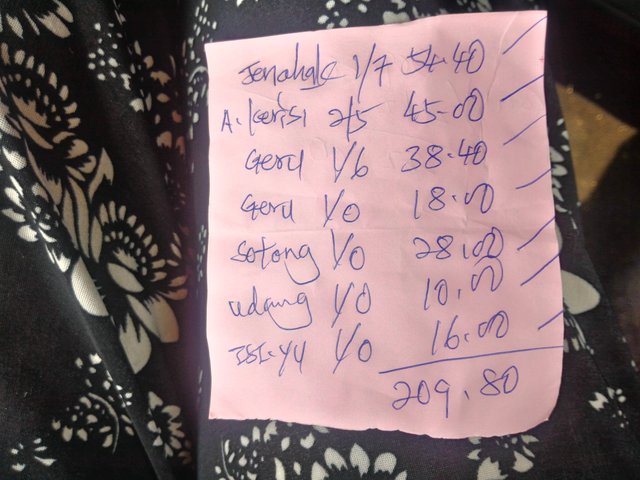 This is the bill he wrote for us. It is not the final amount.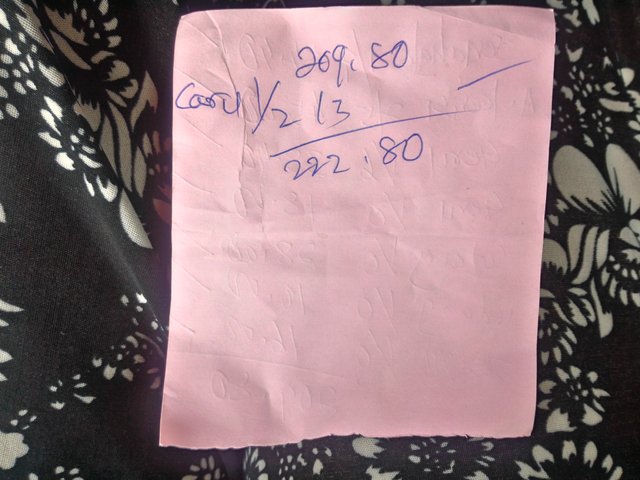 When my family and I were about to leave, a fish caught our eyes. So we decided to buy it which is why he added another amount at the back of the paper. The total was RM 222.80 (52.96 USD). This may seem like a big amount but we bought many high quality fish and seafood which filled two ice boxes and will last for at least a fortnight.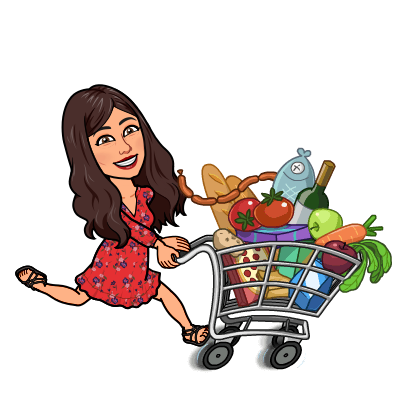 Thank you for checking my post out and I hope that you enjoyed reading it. Have a great day ahead!