Hello, my dearest friends! Today is #MarketFriday and we are going to the fair again and admire the creations of our Kuban craftsmen who make fun toys for children.
As a child, everything looks different: the trees seem very high, the colors are brighter, and each new day is more interesting than the previous one. With us often occur any events that remain in memory for a long time, sometimes even for life. Many and through 30-40 years remember their first toys, and with great pleasure looking at those that play their children or grandchildren today.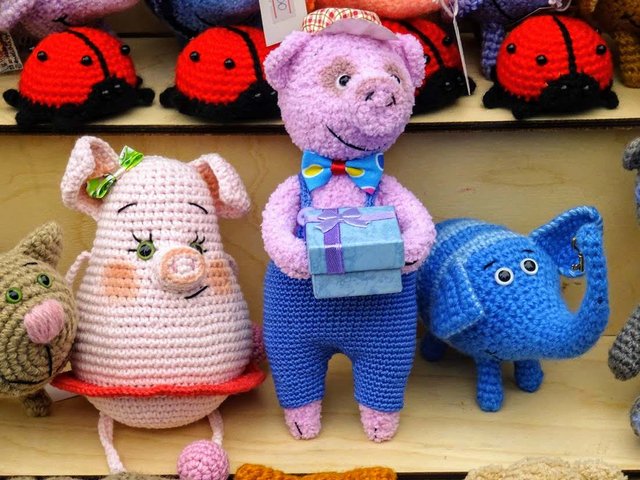 Each of us was a child, someone liked to play with dolls or stuffed animals, someone built a fortress, and someone preferred to engage in drawing and music.
When I come to exhibitions I always try to take pictures of toys. What is not the case. It seems that I'm not a child, but it's nice to look at this fantasy holiday, and the smile just does not go off the face.
This is my contribution to #marketfriday, hosted by our lovely Denise, @dswigle.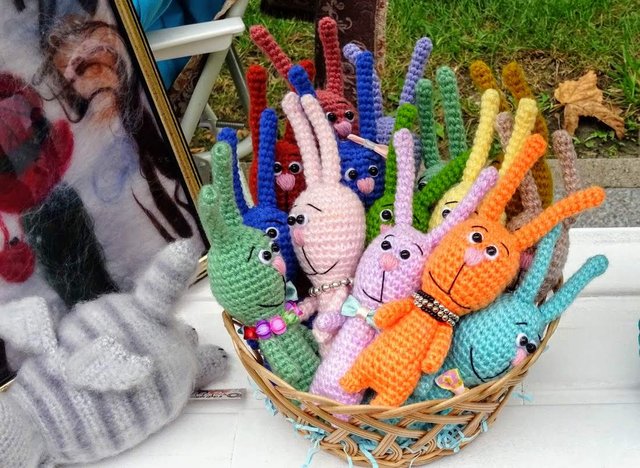 Look at this charm of shapes, colors and compositions. Here you and the whole family of colorful rabbits or cute funny hedgehogs.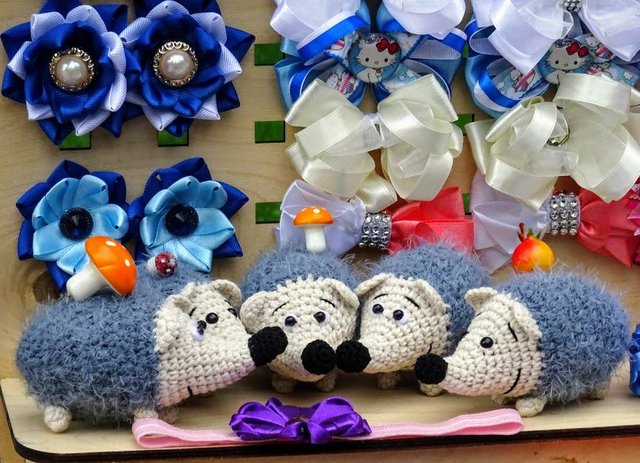 Cute fluffy cats on the pads. By which well, just do not pass, they attract you with their gentle gaze :-)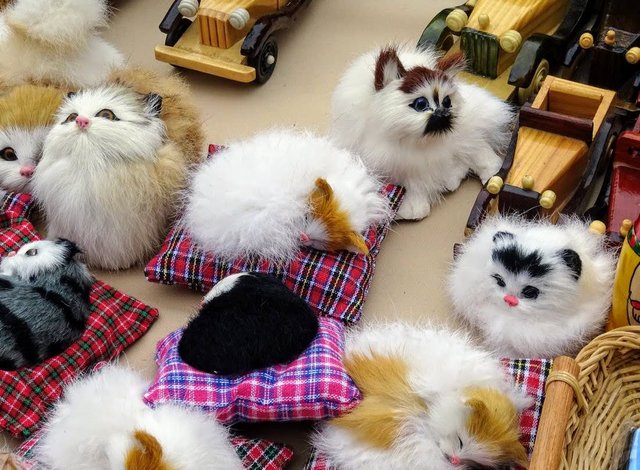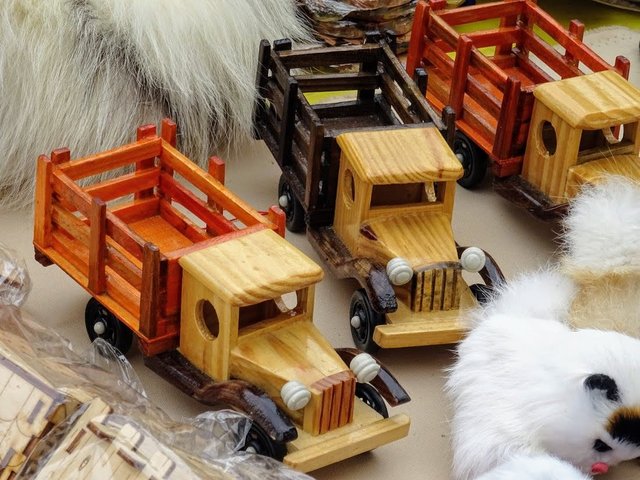 These cars look amazing, this is not ashamed to give a birthday baby. All such toys are made of natural material and made by hand.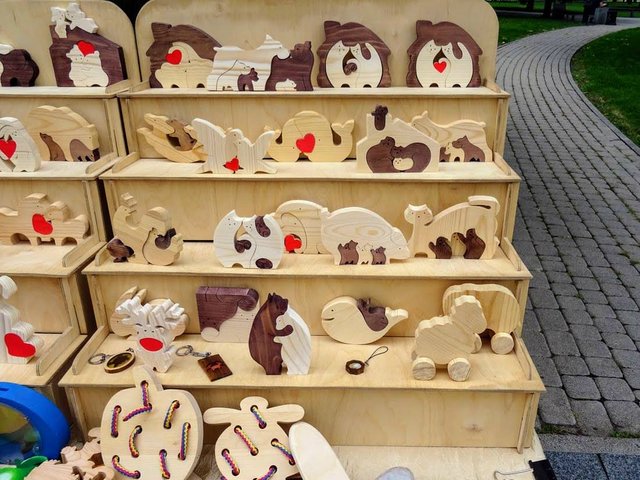 And of these designers can build a menagerie. Children like this activity very much, and it is good to develop motor skills and imagination of the child.
Here we again saw a lot of small dolls for any occasion. Some today use as a talisman or take with them for good luck on a long trip, others protect your home from the evil eye :-)
At the fair before the New year we did not have snow. The here, then there stood here is such small Christmas trees with toys.
And some masters brought here such handmade jewelry, though they were not cheap, but were made with love :-)
On the streets there were many artificial Christmas trees with symbols of the New year. Music was playing everywhere and people were having fun.
And although it rained on New year's eve, the mood was still festive and cheerful.
And now, by tradition, beautiful flowers - peony for friends :-)

Thank you for your attention and visit. I appreciate your feedback and comments. I wish you luck and have a nice day!
Best wishes,