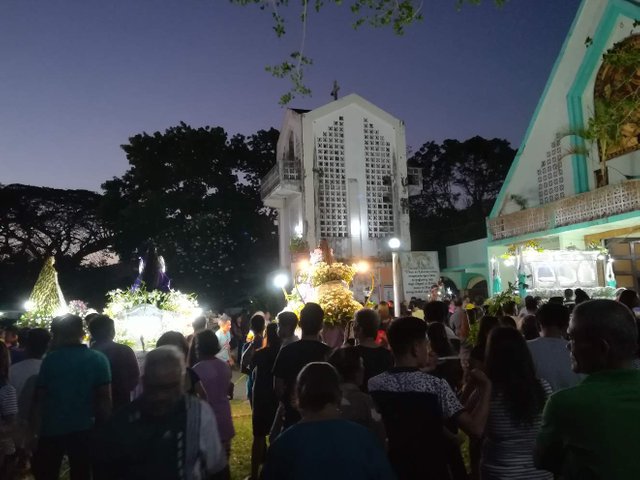 In our country if it's good friday we always have that "siete palabras" before the mass. At 10 in the morning the siete palabras started. But of course they will read what's on the bible. They should read it with feelings so that the people who are there must feel the words they said.
7 person also will read in that and every people must tell of their story in life before reading what's in the bible. Too many people were inside the church. If you'll arrived there at 12 noon, you can't sit inside. That's why most of the people who came late will bring chairs for their own.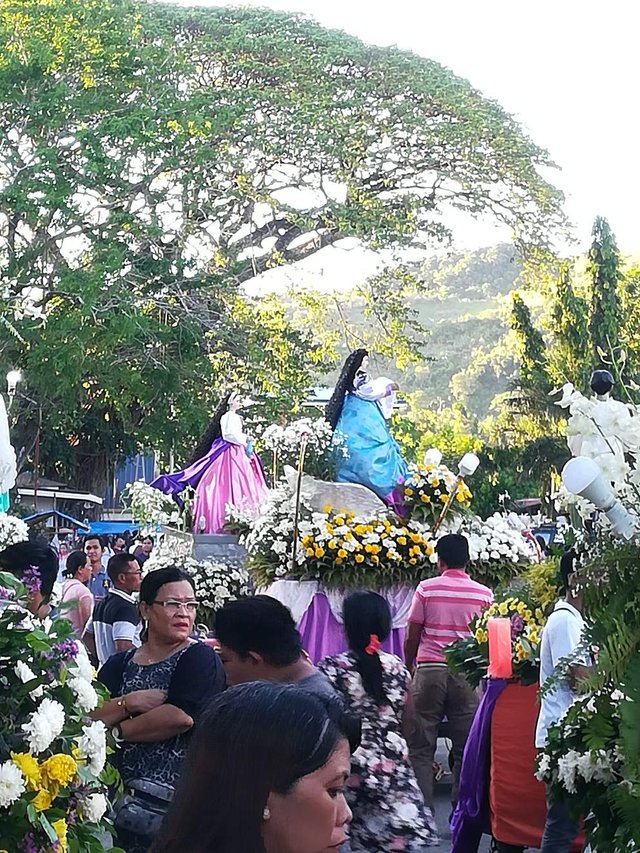 After the siete palabras there was a mass. After the mass we will now proceed outside to go in a procession. As you can see, there are many statue's of Mary and many Saints. I couldn't take photo of the statue of Jesus lying down. He was dead already so his statue will lie there and followed by Mother Mary and then the Saints.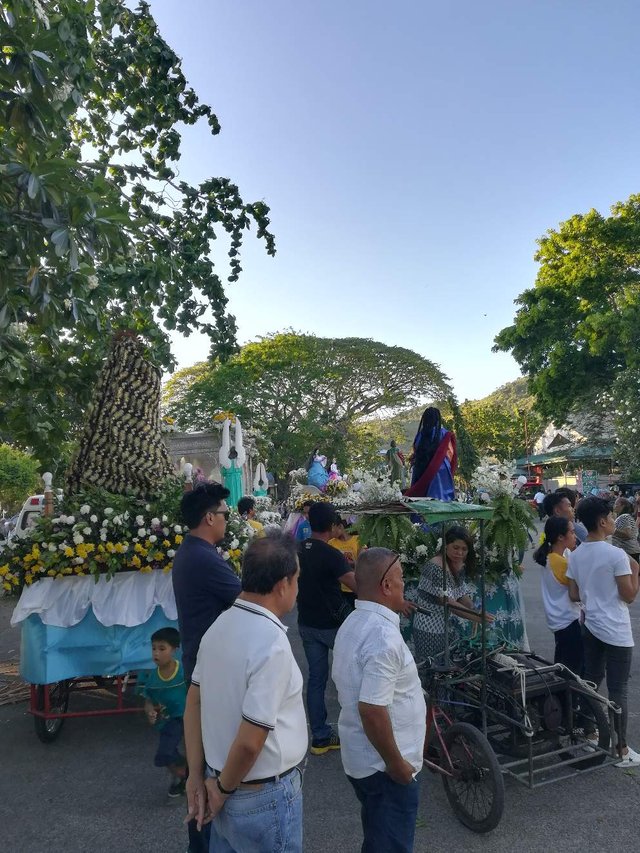 Every statue has full of decorations, especially flowers. And every statue has a generator that follows on it. There was a generator so that there will be lights when we're in procession and it's already late. Also while we're having a procession, there were two persons who prayed on it. Then sometimes we sang the prayer while walking.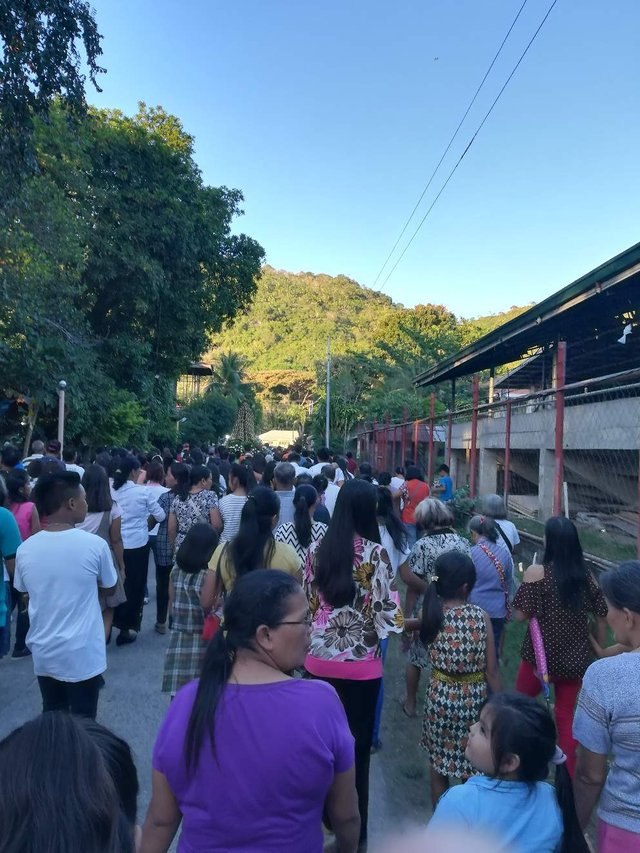 Lot of people came along and my phone can't take it all. lol
We walked for more than an hour then we went back in the church.
But this coming 10 in the evening there will be a procession again. But only the statue of Mother Mary will be in the procession. We had this kind of procession because we imitate it in the bible. Remember that time when Mother Mary was searching for his son, Jesus.
Thanks for reading.
Posted using Partiko Android