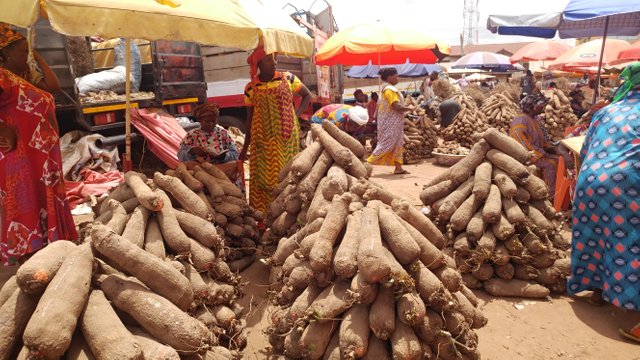 Today is #marketfriday which is initiated by @dswigle right here on steemit.This is where the weekend's happiness begins.I get so excited simply because the weekend is here again just as always. On this day every week,we share beautiful photos of the various markets around the world.I love this moment and cant wait to be part always.
I actually didnt plan going to the yams market today.There has been a very heavy downpour which couldnt permit most people to make it to their various places of interest.This compelled me to pass by the MORO MARKET today here in Kumasi to see the yams that would catch my attention. This market friday journey has got me so many friends at the various markets I usually visits especially this very one.And so the happiness for coming was doubled up...I always enjoy sharing every market with fellow steemians.
Ghana really is endowed with so much food. Here today are the yams from various sellers ready for wholesale distribution to retailers. At this place,yams are sold at very affordable prices for retailers too.Most people enjoy buying yams from this places simply because of how less expensive they are. Ghana yams are of different varities and so delicious.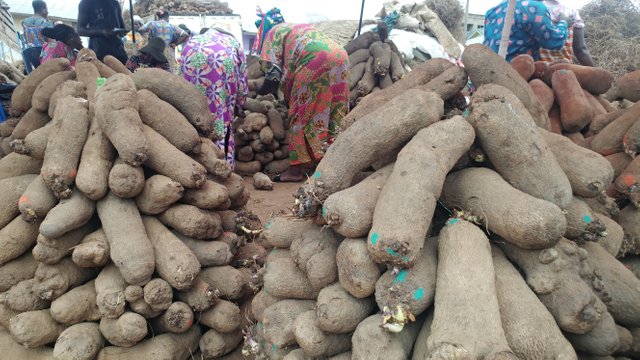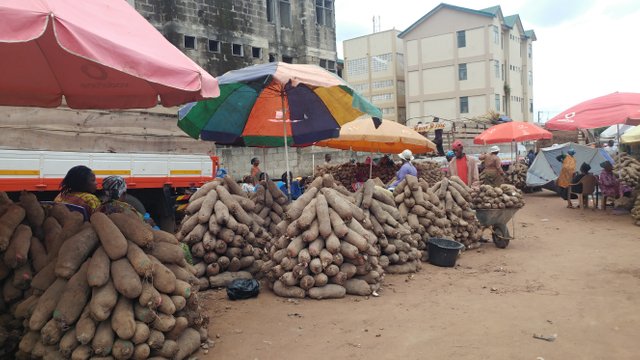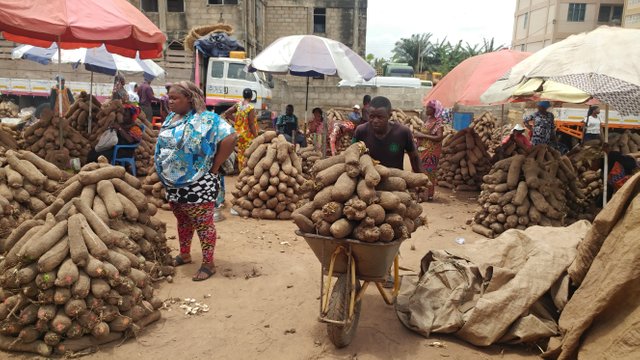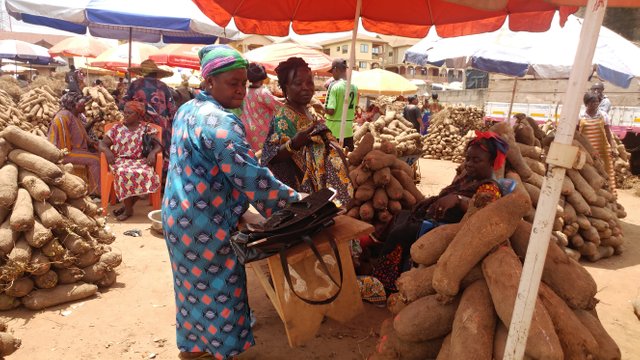 Photos by LG G5

And thats just about it for today on #markrtfriday solely dedicated to @dswigle(Denise). Special greetings and shououts going to all my lovers especially @old-guy-photos @hanen @polebird @chris4210 @mafeeva @mummyimperfect @ak20202 @joythewanderer @surfyogi @testing123 @tytran @ackza @slowwalker @redes @newhope @ripperone @tj4real @kofpato @prettyjules158 @txatxy @samest @alimuddin @anaman @raskhern @loso @alexis555 and all members of the @wafrica curation team and @steemitashanti.Wishing you all the very best that the weekend brings.Everyday is a living poetry,lets not forget that.

Thank You, @mcsamm