A few days into the legalization of weed and no chaos!
I love a good success story about a drug that literally no one has ever gotten violent or out of control on in the history of time. I do not personally enjoy smoking weed because it isn't my kind of buzz but I do believe that it is extremely harmless especially when compared to other drugs like alcohol and amphetamines... both of which exist in high supply here in Thailand and result in a bunch of road deaths probably every day.
Around a week ago the Thai government legalized marijuana for recreational use and in that time nothing bad has happened probably because the government doesn't want to vilify the drug and the media has no reason to do so either.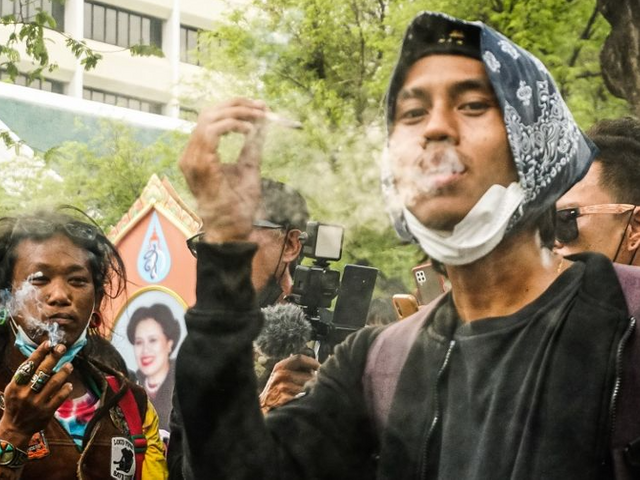 src
Although technically not legal since it is still forbidden to smoke willy nilly in public like this, the authorities didn't do anything to break up this gathering in Bangkok that was a celebration of the plant being legalized for everyone.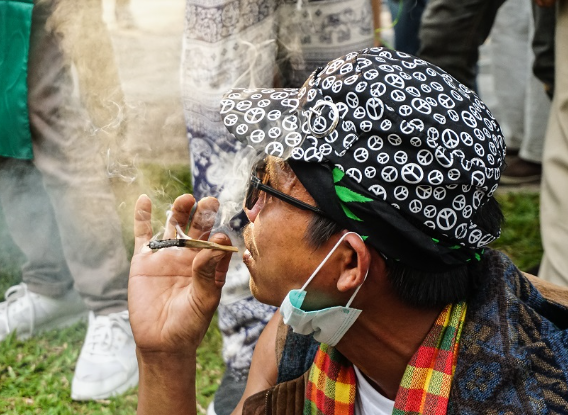 src
In 4 months it will also be legal for people to grow their own plants, although there is some speculation that this will only apply to people who get permits beyond a certain plant limit. This would be a normal thing in Thailand because the growing licenses are likely to end up in the hands a select few who will get all the money from it. Although not yet confirmed, it is rumored that independent farmers will be limited to a small number of plants while corporations will end up with the lion's share of the ability to grow. If this happens it wouldn't really be very different from literally every other industry so it won't surprise me when this happens.
It will be interesting to see if weed just starts popping up for sale at markets though. At the moment it is quite unclear where the sale of marijuana is going to be legalized. Will it be at approved dispensaries or can just anyone sell it on a street corner?
At the moment and for years before now it is and was remarkably easy to get your hands on marijuana even though it was illegal and in the last couple of years the police were not really enforcing any sort of law around it. I say this because of second-hand information because like I said, I am not a fan of smoking the stuff. I do know that for many years that if you wanted weed you just had to look for a bar that had a Bob Marley theme and away you went.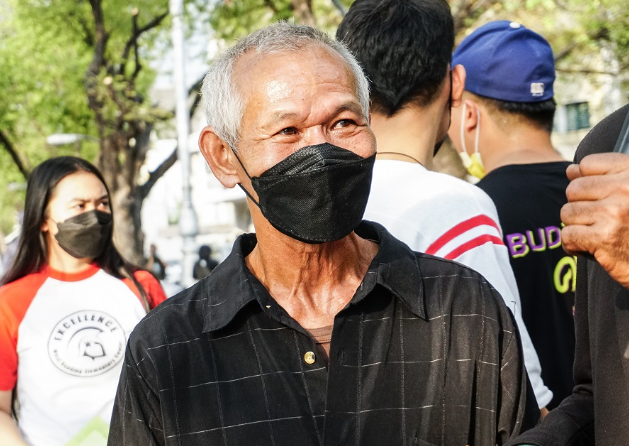 src
One thing that I enjoyed about this rally in Bangkok is that it wasn't just a bunch of seedy looking teenagers who came out in support. There were people of all ages and even politicians. The man featured above had suffered spinal injuries and none of the medication that was prescribed to him was working but he started cooking marijuana to make a tea and it changed his life. I think a lot of good can come from this and I am happy and also extremely surprised that the government has done this. It is very rare that legislation is done for the betterment of regular people in any country.