The Easiest Recipe For The Crispiest THC Roast Potatoes Ever!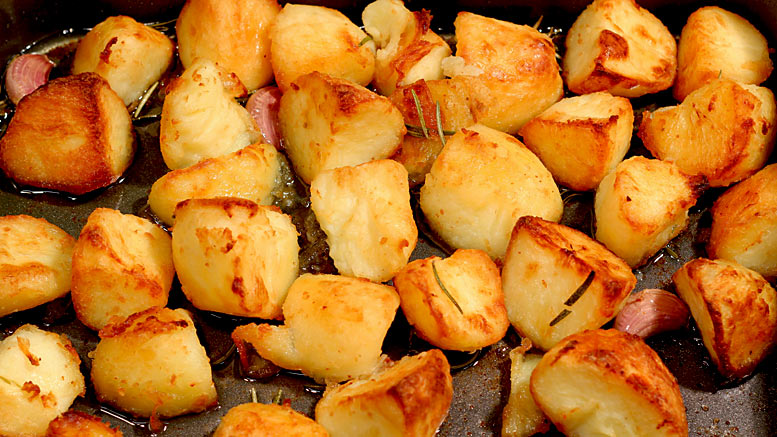 These crispy weed roast potatoes are the perfect snack for any occasion!
What's better than having a group of friends around for some 420 fun and some food to serve when the munchies hit? Well how about serving the food with even more 420 fun inside it! This recipe will help you cook the tastiest roast potatoes that will also leave you high as a kite and wanting more. It is one of the easiest edibles you can prepare that will blow your mind and turn any small get-together into a full scale event.
Preparing the Cannabis Oil
To prepare your own cannaoil you will need:
1-1 ½ ounces of finely ground marijuana, trim or buds
28 ounces of olive oil
After making your purchases you will need to:
Heat your oil in a saucepan on low heat. Just remember to keep an eye on it so it doesn't burn.
Once hot, not boiling, drop in the 1-1 ½ ounces of fine ground cannabis and make sure that it doesn't get too hot or it might burn.
Once it is mixed, let it slow cook for about 1.5-2 hours.
After that let it cool down and pour the mixture through a cheesecloth into a jar.
Remember to store your newly produced cannaoil in the fridge.
Cooking the potatoes
To prepare your potatoes you will need:
1kg Maris Piper potato (but really any will do!)
100g duck or goose fat fat (for a luxurious taste), you can also use chicken fat or simply 100ml/3½fl oz olive oil
1 teaspoon of cannaoil
2 teaspoons of flour
Let's get to cooking!
Pre heat your oven to 200C/fan 180C/gas 6. Peel the potatoes and cut into squares. Size doesn't really matter. Put in boiling salt water (1 teaspoon) and cook until medium soft (around 5 mins). Meanwhile, put your choice of fat into a roasting tin and mix with your cannaoil, make sure it is all mixed thoroughly together. Heat it in the oven for a few mins, so it's really hot.
Drain the potatoes. Sprinkle with the flour, and give a shake or two so they are evenly and thinly coated. Carefully put the potatoes into the hot fat. They will sizzle as they go in. Flip so that all sides are coated. Spread them in a single layer and throw in the oven.
Roast for 15 mins, then take them out of the oven and turn them over. Roast for another 15 mins and turn them over again. Put them back in the oven for another 10-20 mins, or however long it takes to get them really golden and crisp. The coloring will be uneven, which is what you want. Salt and serve.
If cooked correctly these potatoes will rock your tastebuds and your mind!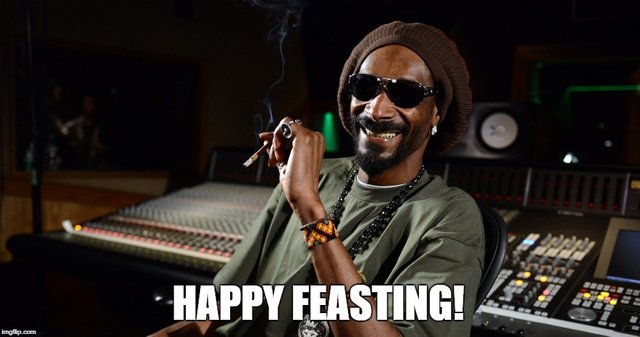 Source: https://www.marijuanabreak.com/the-crispiest-thc-roast-potatoes-ever/