BEFORE YOU DECIDE TO TRY "MARICAR" - a business that profits off loss of others. The cry for help from a 10+ year resident of Shibuya.
Please allow me to candidly address the issues our community is facing with MARICAR, the go-kart (or "Mario Kart") business which encourages tourists to dress up as Superhero Characters such as Mario and drive around Tokyo at the cost of endangering traffic and disrupting the peace and quiet of our residential neighborhoods.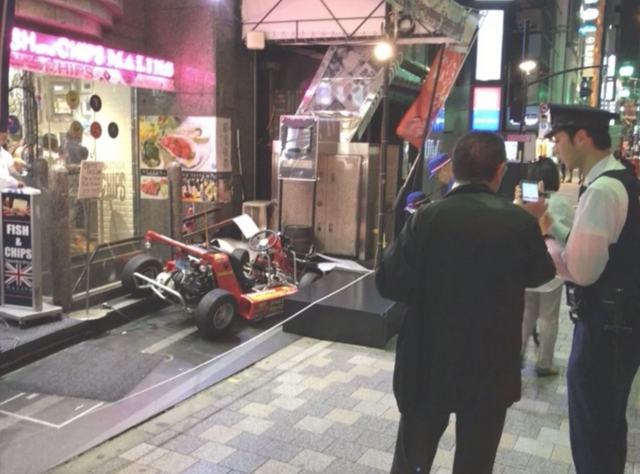 MARICAR is notorious for causing problems in Tokyo such as traffic accidents, noise and air pollution, as well as copyright infringement, on the basis of which the business has recently lost a lawsuit with Nintendo, yet they continue to operate unobstructed.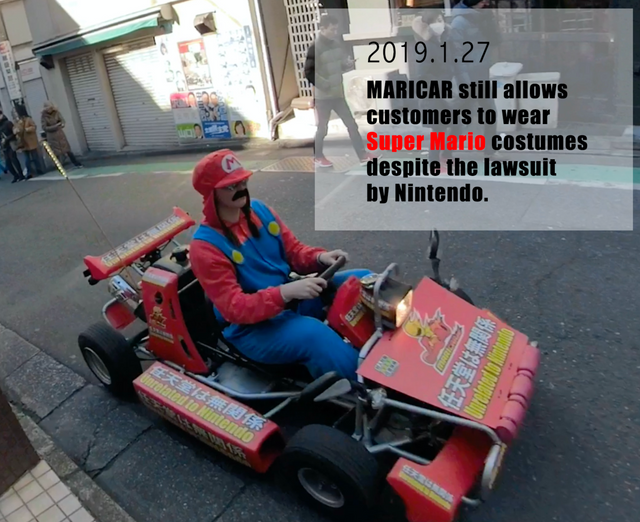 There are thousands of complaints about MARICAR online and various social networks, but because most voices are in Japanese, MARICAR tourist users are not aware of how much they are disliked by the general public and how it contributes to the "negative" perception of "tourists" in general due to the nature of this disruptive attraction.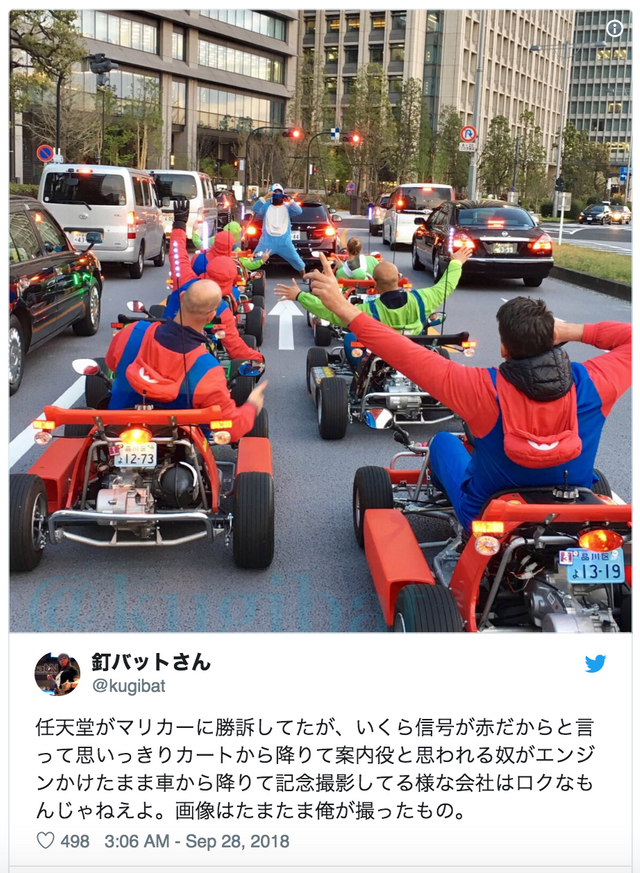 Over the last few years MARICAR has invaded the serenity of our neighborhood of Shinsen in Shibuya and due to its increasing popularity, the situation is now becoming intolerable.
On behalf of all the residents of Shinsen area, WE KINDLY ASK FOR YOUR HELP! PLEASE SHARE this and forward to your friends who are coming to Japan and might consider using this service.
① Noise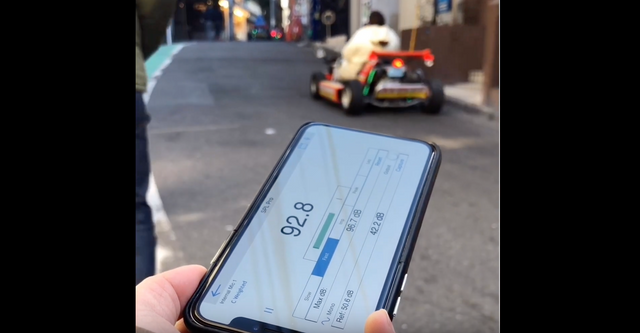 These go-carts are very loud for it to be in a residential neighbor, quite often exceeding 90dB when in acceleration. By Japanese law, motorised vehicles below 50cc (MARICAR are 49cc) are required to be below 85dB to be considered road legal according to police.
Individually, when in engine standby, they're road legal, but because they move in groups of 5-15 carts, each time they produce engine noise loud enough for you to not be able to hold a conversation until they pass. In addition, when we measured them accelerating up the hill in Shinsen, the quiet residential area in where they're based, each cart peaked at about 90-93dB which is equivalent to a food blender at 3 ft. Imagine what that would feel like every hour.
This process starts as early as 10:15am, even on Sunday mornings, and continues every hour, every day of the week until around 8:30pm. It is detrimental to hearing and mental safety of the people exposed to it on a constant basis.
② Manners / Public Space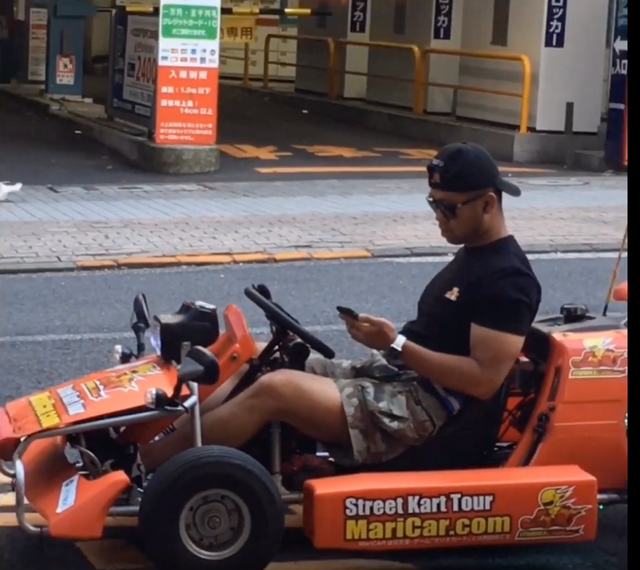 Although Shinsen, the area where the MARICAR rental center is located, is in Shibuya, the neighborhood has always been a quiet and peaceful residential area… Since the business launched, many of the residents in Shinsen, myself included, have been almost hit by these go-karts on numerous occasions. Since the go-karts are very low to the ground, they are usually in the blind spot of car mirrors and even in direct sight are hard to see as they swerve out of side streets. Because of this even my mother is now scared to drive by my house in case she runs over one of them by accident.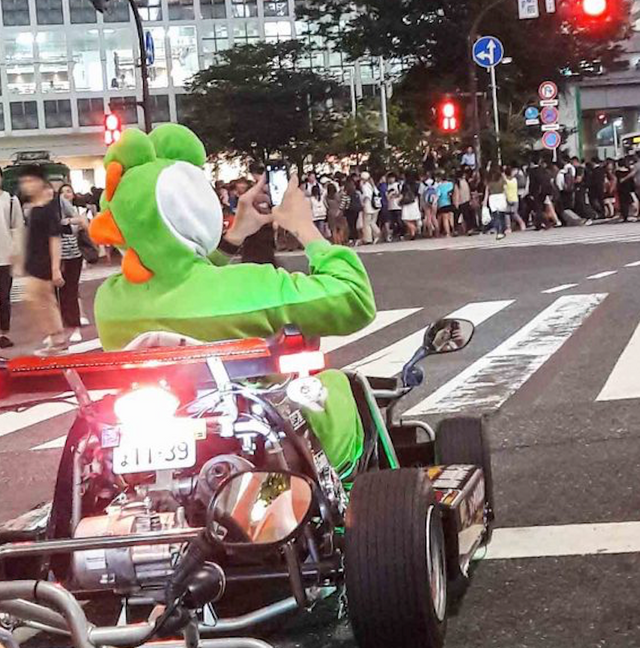 Most of the people who use this "attraction" are tourists, so understandably it's exciting and they're often using their phone to film while driving and taking selfies at red lights. In Japan, like elsewhere in the world, it's illegal to use a mobile phone while operating a motorized vehicle or even riding a bicycle.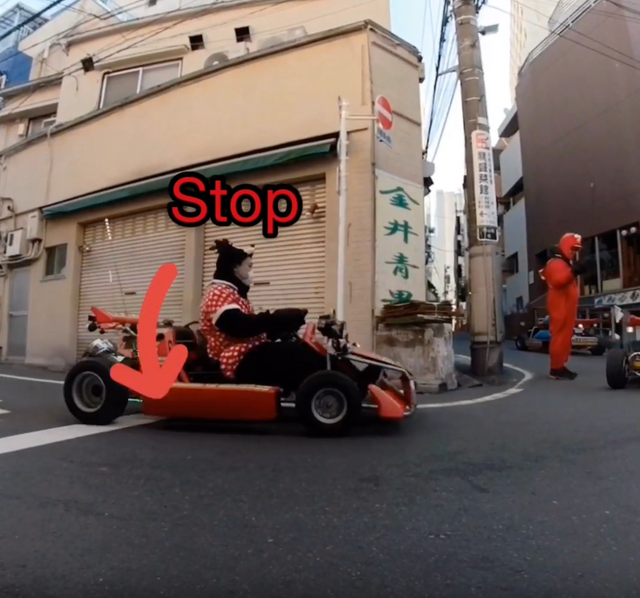 I have time and time again witnessed them ignoring the stop signs in Shinsen. Again, this reckless driving behavior isn't being addressed by the police. In addition, they park in a row on a narrow public road when in standby for the next group of customers, blocking traffic.
③ Pollution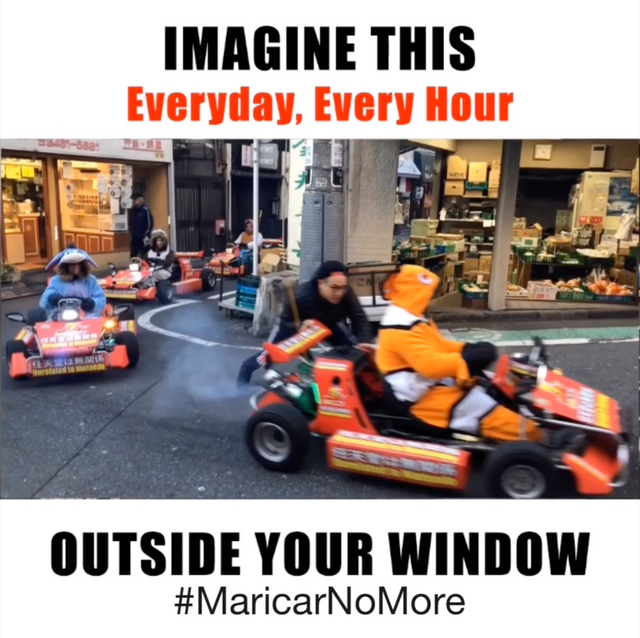 MARICAR exhausts, like most scooter engines, are very potent and smell very strong when they pass by because they move in groups of 6-12 carts at a time, each time exhaust fumes entering homes, restaurants and shops in the area. There's a vegetable stall with open front on the corner where they turn every hour and I am especially concerned for the old lady's health who runs it.
The Japanese police are required to deal with noise complaints but still have not done a thing about this. Shibuya Ward office can't do anything about it either.
MARICAR has been telling us that "they will switch over to electric cars with less noise" for OVER ONE YEAR. Like most of my neighbors, I feel helpless in this unchanging situation and have even considered moving out of my neighborhood because of this.
---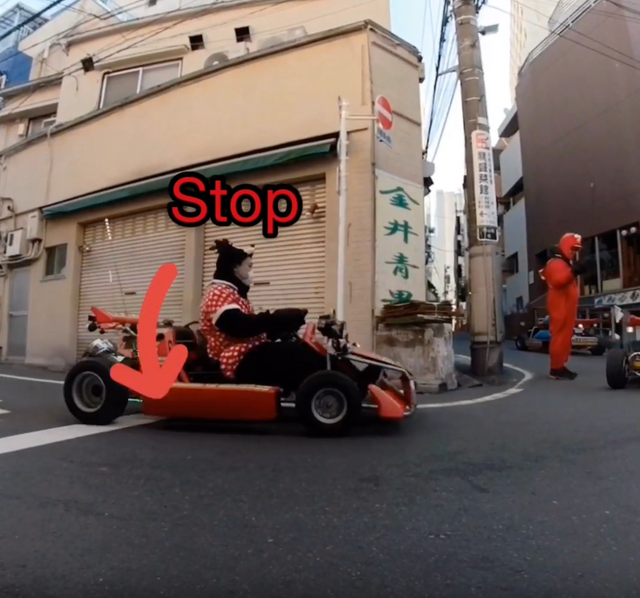 In case of Shinsen in particular, a lot of the local people affected are humble, elderly business owners who have been in this area for decades and while they're frustrated, it's not in their nature to complain, as is often the case in Japan. Grocers, restaurants, parents with children, and people who work late nights and need sleep. I feel that the kindness of local people is being taken advantage of by the owners of MARICAR and tourists who use this attraction for their own pleasure.
To all of the foreign tourists in Japan, you are most welcome to visit our country, but please kindly keep in mind that while you are enjoying this local experience in Tokyo with MARICAR, you are contributing to a business that is harming the local residents and inconveniencing people who live in this beautiful city. Japan is all about harmony, mutual respect and helping each other out. When you use this service, you're inconveniencing local people who live near this business, you're inconveniencing business owners who lose patrons due to noise and fumes, you're inconveniencing drivers who try to go about their daily business and most importantly you're contributing to a business that profits off loss of others.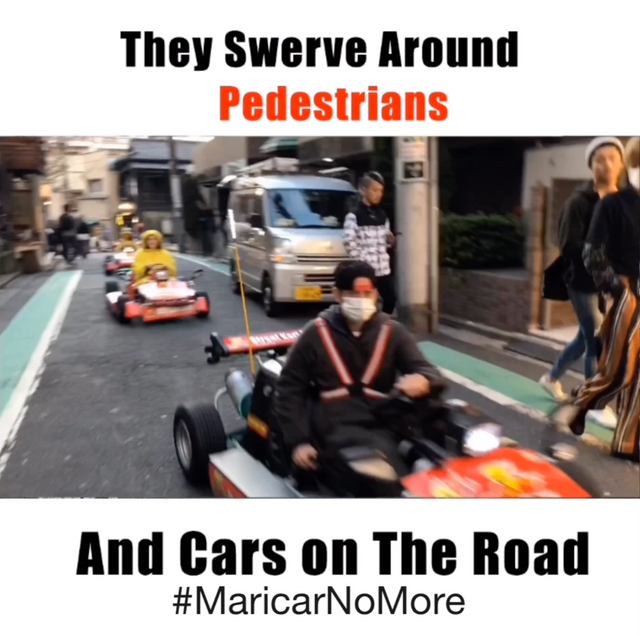 We are begging for MARICAR to please relocate from our residential neighborhood into an area where noise isn't an issue, along busy main streets or similar. We cannot stand another summer with MARICAR polluting our air and noise in the street of Shinsen.
I ask for your kind help to spreading the word, and signing the petition.
Thank you.
#MaricarNoMore #Maricar #マリカー
Sarasa- just an ordinary 10+ year resident of Shibuya.
SIGN PETITION HERE to #MARICARNOMORE https://bit.ly/2G6f4sJ