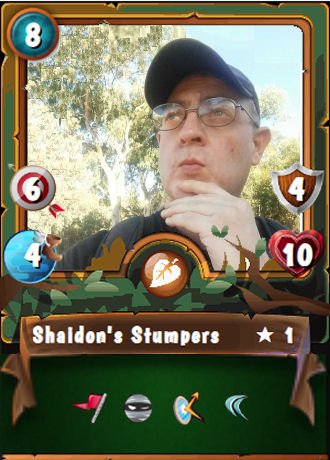 The Price Of Steem
If you hang around Steemians long enough, you'll soon hear the phrase
"1 STEEM = 1 STEEM"
. And for the most part it's true, while you're on Steemit or any other Steem related dApp transferring funds anyway. The price of Steem you see people talk about often is it's relationship to the
US dollar
, and at the price of posting, it's currently
US$0.41
.
This means that those dApps that tie their Steem price to the US dollar will
have a fluctuating Steem price.
(This is why
SBD
or
Steem Back Dollars
are so good).
Steem Monsters does this.
Steem is an actual currency, and it's a difficult one to get my head around sometimes because of the digital nature of it, that and I have yet to actually convert Steem back to Australian Dollars and back into my bank account.
Your Onboarding Price
My first introduction to Steem was from a YouTuber I know,
@old-guy-photos
, and Steem was about
US$5
before it
skyrocketed
to about
US$9
.
Others I have asked have told me that they onboarded when Steem was only US$1. They lament that they once thought that US$3 was a good onboarding price (towards the end of last year when Steem plummeted to US$0.25) but also that this would all be a moot point if Steem "went to the moon" again (a phrase that refers to stock reaching a really high price).
US$0.25 would have been an ideal onboarding price now that Steem is US$0.41.
The point of this post is that very often it's easy to get discouraged when the price of Steem is considered "down ", but that's relative to your onboarding price, isn't it? Or at least when you started investing in Steem.
It's really easy for me to focus on my Steem wallet here: https://steembottracker.com/steemdash/?account=shaidon
(Just replace your account name to see yours) when in reality, the US$ amount I am generating is here: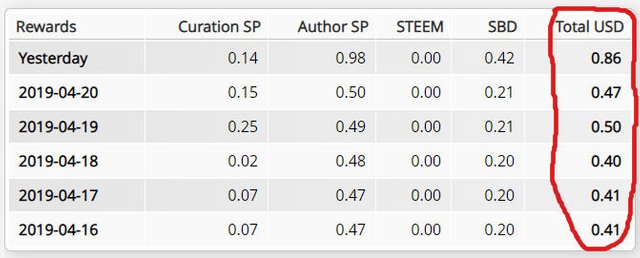 It's been a slow week...
it's important to look mixture of looking at both Steem and the US price because they do fluctuate often.
1 Steem could be worth anywhere from US$0.25 - US$10.00 (and greater!), so who knows what it will be worth 10 or 20 years from now?
Then again, maybe I shouldn't focus on the numbers and just try to produce and share the best, amusing content that I can and hope that at least somewhere, someone gets at least a laugh out of what I am doing here.
Please let me know in the comments below what your onboarding price was and feel free to share this around the place.