Bought a new toy on Sunday.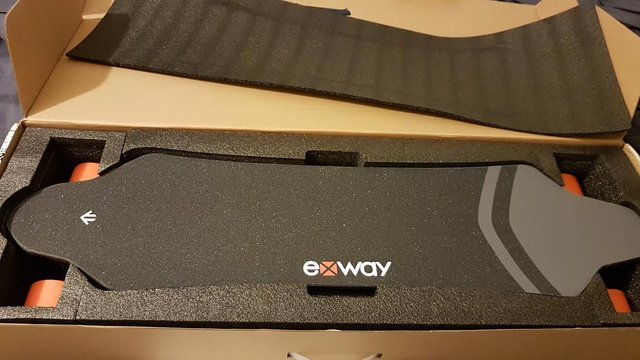 Been interested in electric skateboards and similar devices since about 2015 when I started seeing them pop up on YouTube, and I finally hit my mid-thirties crisis and bought one.
This is the Exway X1. Cost me $999. Goes up to 40km/h (24m/h) and up to 16km (10mi) on a charge, depending on factors.
Originally I wanted one for a swift commute between work and home, but that's less useful now that I'm no longer a 10 minute bus ride from home, and now a 45 minute ride form home.
But hey, dreamers gonna dream. Now I just need a name. Thoughts?
How we've gotta see if a tubby 35 year old who has never been on a board can somehow learn to ride it and not kill himself.
Allons-y!