Yesterday's monthly meetup fell on the full moon, but we were safely ensconced in The Jade away from the werewolves and loons. Either that, or we were the loons and compatible enough not to realise!
This month was a cosy group of 13 (spooky numbers as well as spooky moons) so we just moved two big tables together (@stuffing showing her superior strength off to help accomplish this) to bring us all together. In alphabetical order the attendees were @holoz0r, @izzydawn, @jeniwonders, @lordnigel, @mattclarke, @minismallholding, @nerdfury, @o07, @realtreebivvy, @shaidon, @stuffing, @ursa, @wildflowerjessi.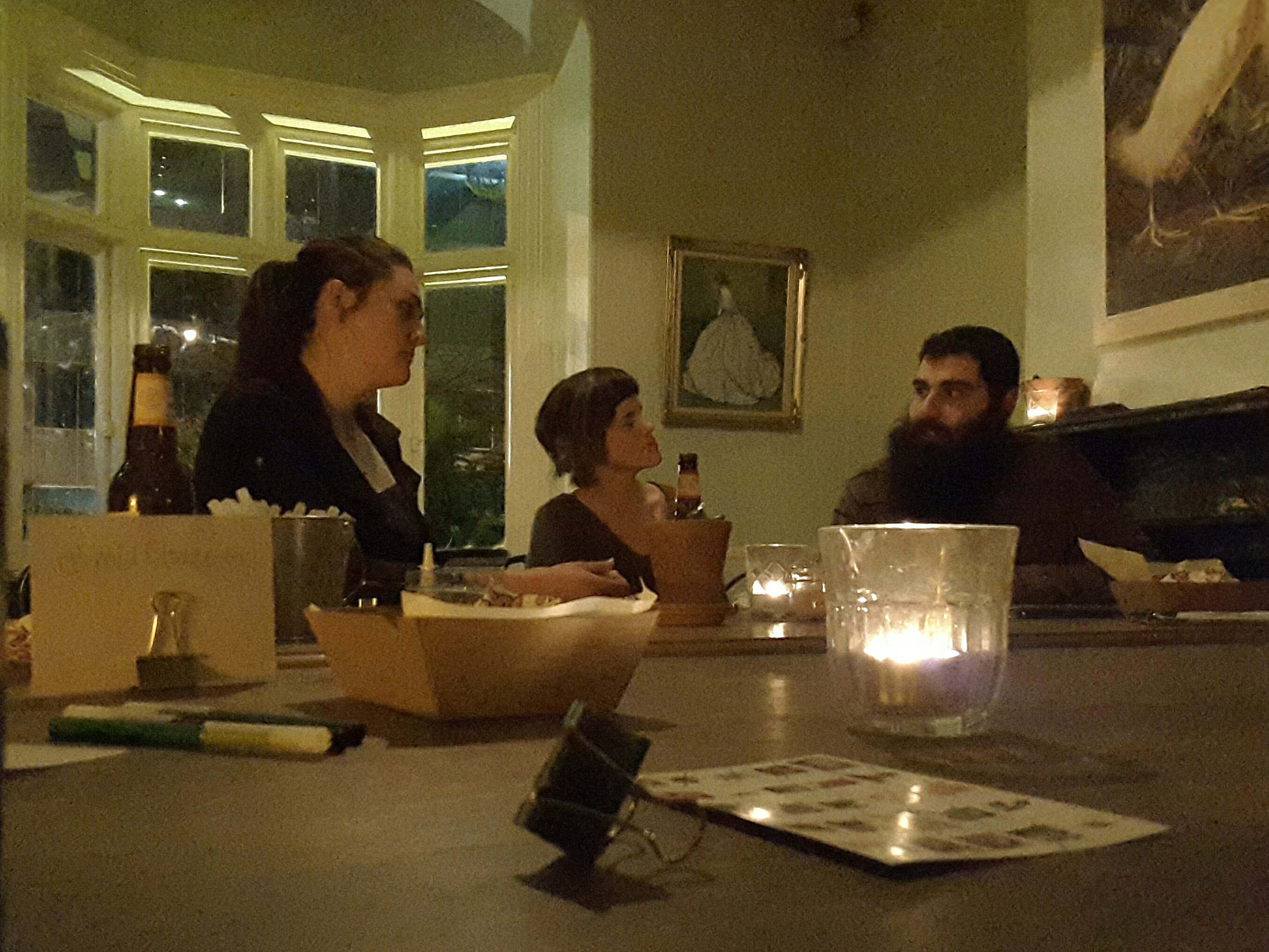 In the low lighting collaborations were going on. What have the creative minds of @stuffing, @wildflowerjessi and @holoz0r got planned for Steemit?
@o07 upped his game, again, and provided a fun game of Mallsballers bingo to decide a winner for his silver coin this month. In the dim light it was a bit hard to see the little #mallsballers profile pics, but everyone helped each other out. Our newest member @jeniwonders called bingo! What a great little initiation for her now she's officially a Steemian.
@wildflowerjessi brought some henna in to share with us. This is something I've wanted to try since I was a child and it was wonderful to watch her skilfully working and to hear how each ingredient works in the henna paste. @realtreebivvy stood over us with a phone to try and provide a bit more light for the artist to work.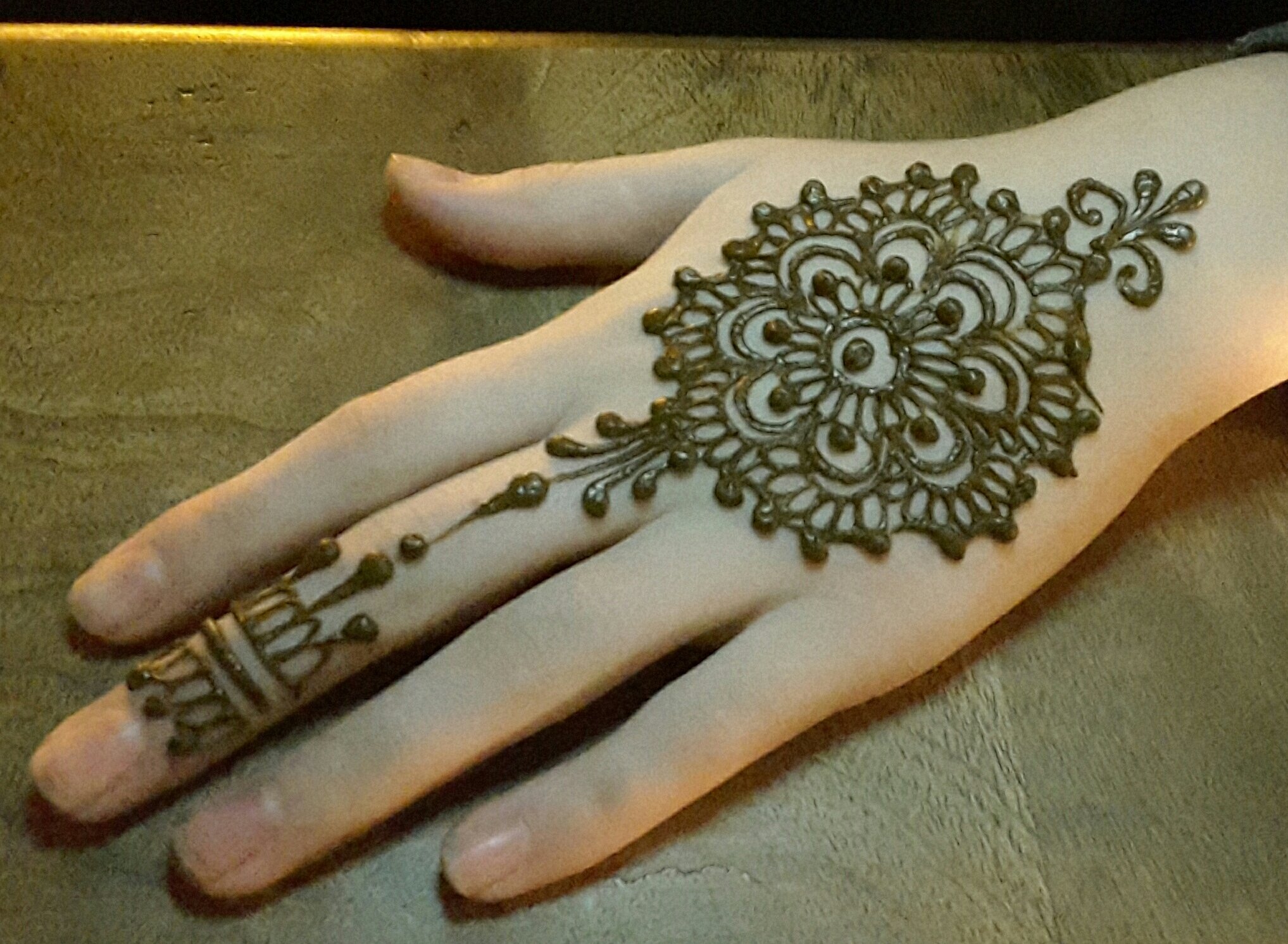 A beautiful mandala for @izzydawn
@mattclarke decided to try and compete with her with a Texta. In the low light we thought it was brown, but it turned out to be purple, so not quite henna coloured.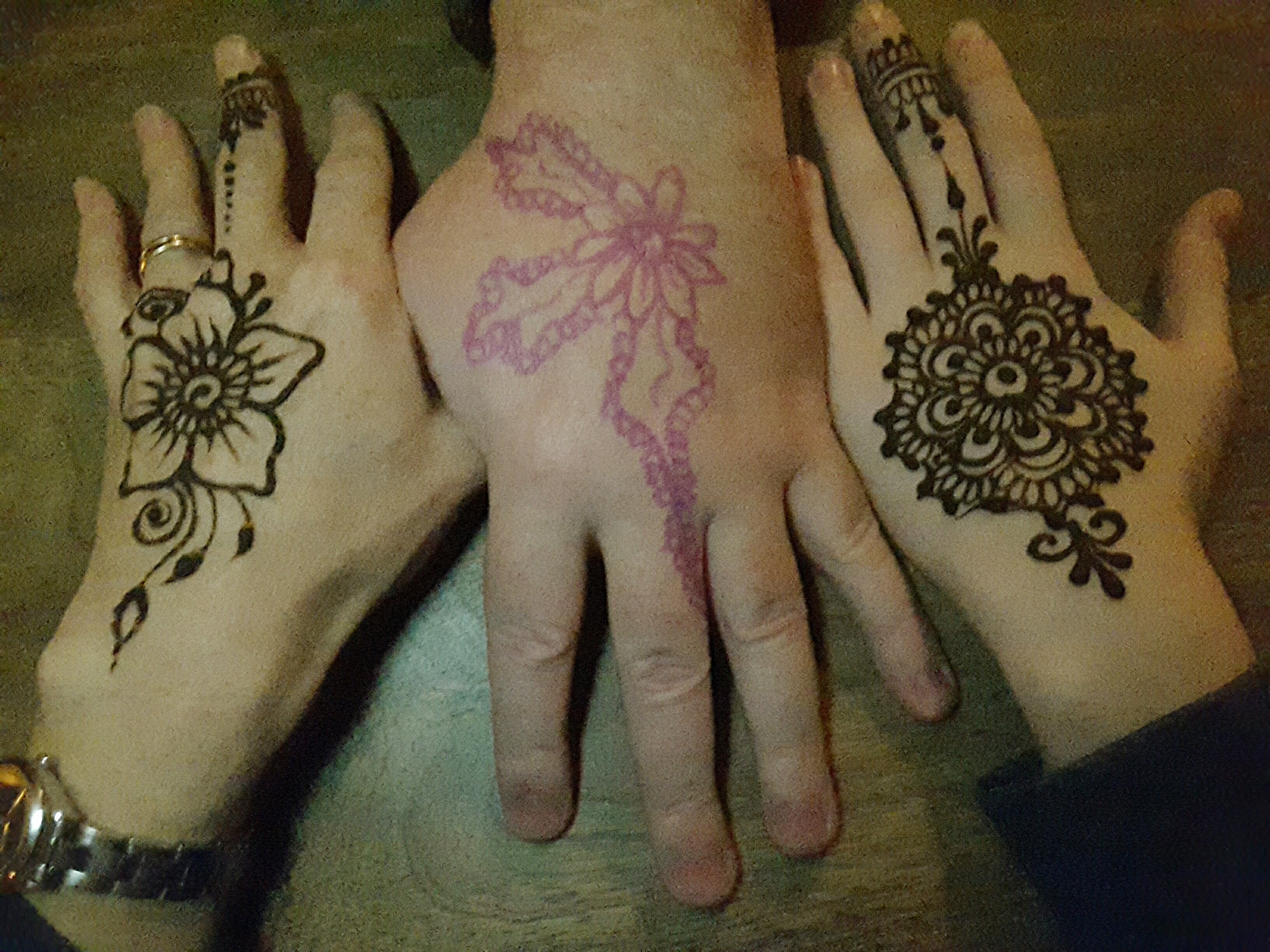 Matt's creation between Jessi's
There were mentions of projects which should help to build the #mallsballers community both on and offline. I can't claim they came from me though, so I'll leave it to others to share. One thing that Matt did mention, that could be worth considering if you're wondering about growing meetups in your area, is that a set venue and a set regular date might be what helps bring people from Adelaide and surrounds together regularly. Even if we miss the odd one, we know there's another one to come without having to check up where or when it is.
~○♤○~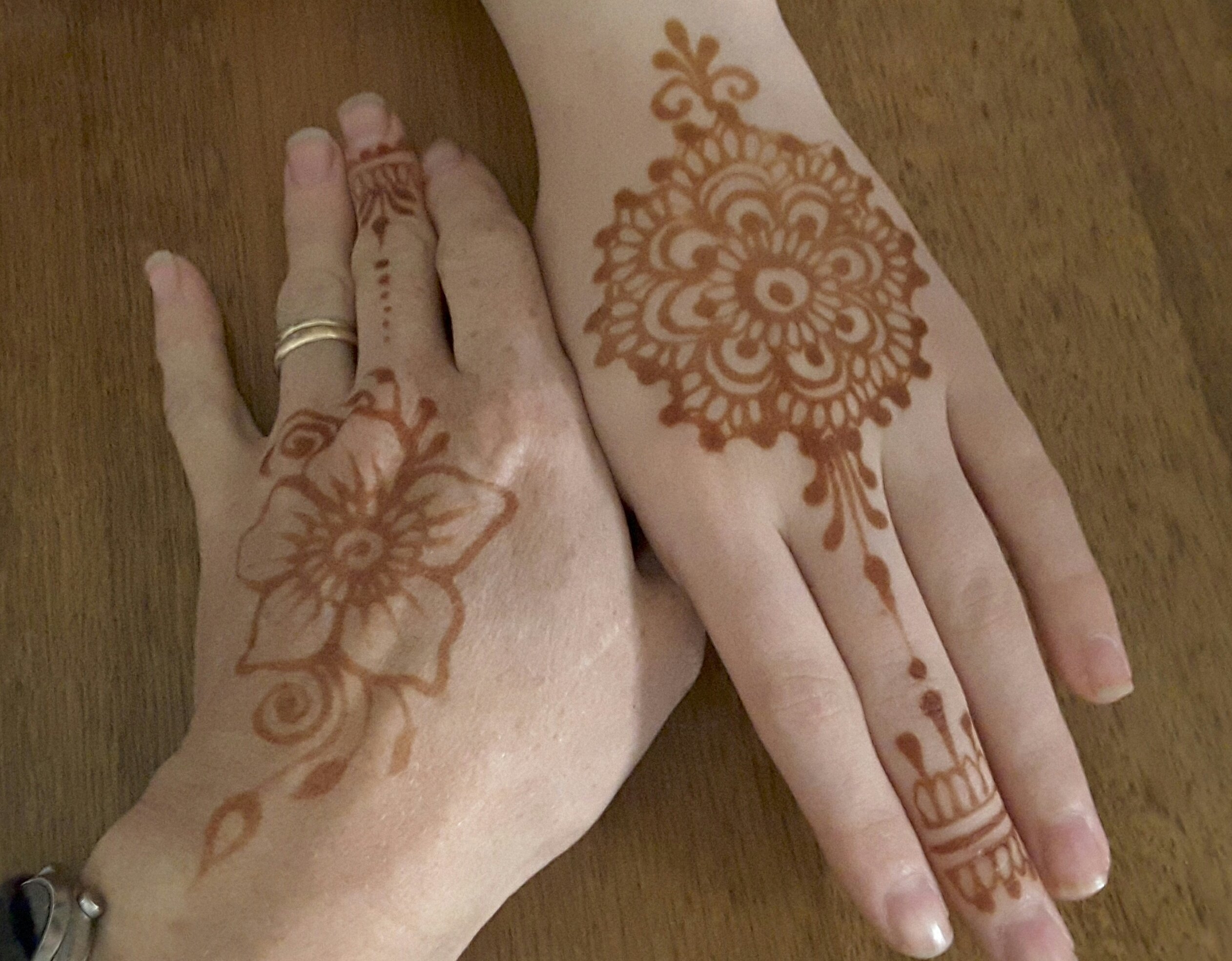 This morning's henna stains