So last night was the #mallsballers meetup! 
My friend @wildflowerjessi brought me along a month ago and I am so glad she did! This was the second one that I have attended and I have to say it is just getting better! The Jade is a fantastic place to just get together. I was introduced to a lovely winter drink called Hot Buttered Cider. I think Australian winter just met its match! So delicous. 
In addition to great ambiance and delicious food the company and conversation was fantastic. I had the privilage of seeing these great people again: @ursa @holoz0r @mattclarke @o07 and @minismallholding. And met @stuffing and @lordnigel for the first time. 
Then to top it all off @o07 brought along a Darth Vader in a 1 oz .999 silver coin just to give away. Breakdown: there was bingo and through my great skill of rocking up and participating I won!! This morning my son wanted to know where I got my "treasure".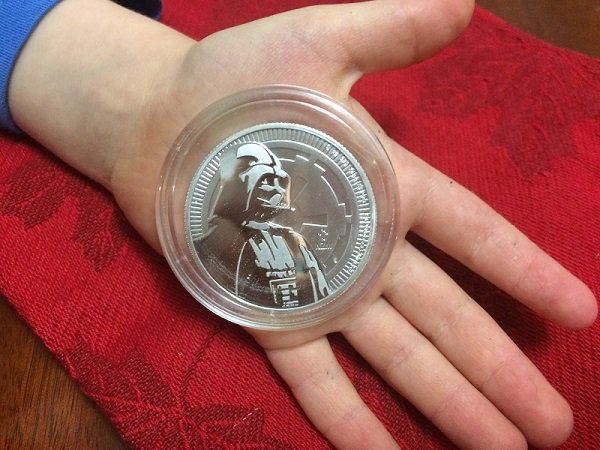 Also a huge shoutout to @o07 for taking the time to answer my pile of questions of how things work and what stuff means. So helpful!
(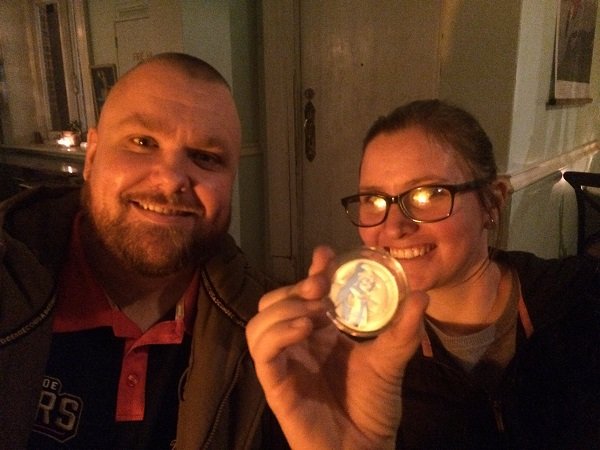 )
Being new to the Steemit world I did not expect to start up and have a magically valuable account. But the value that I have found in being a part of Steemit and specifically part of #mallsballers has been so much more than the acquisition of crypto currency. Finding an outlet for conversation and a place to gain an understanding of different perspectives have been a great pay off :) I do hope to continue to see an increase to the value of my time and input as I put more work in, but the investment into relationships and learning is already producing great rewards.