The Maldives government has declared a state of emergency for 15 days due to a political crisis in the island nation.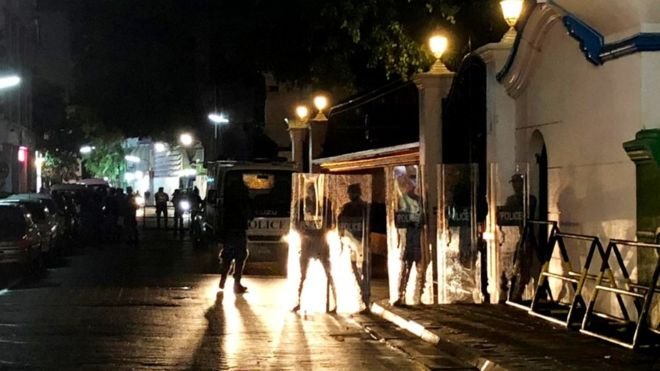 Outside the Supreme Court on Monday guards stood and held their ground.
Reports say that the state of emergency gives security officials in the Indian Ocean state extra powers of arrest, in where concerns are rising over abuse of power.
They have already suspended parliament and the government has also given strict orders to the army to resis any moves by the Supreme Court to impeach President Abdullah Yameen.
Former President Mohamed Nasheed, the first democratically elected leader was sentenced to 13 years in prison. He was convicted under anti-terrorism laws of ordering the arrest of a judge.
On Friday, a decision was made and it ruled that the 2015 trial of former President Nasheed had been in fact unconstitutional.
Mohamed Nasheed was given political asylum in the UK the following year when he traveled there for medical purposes.