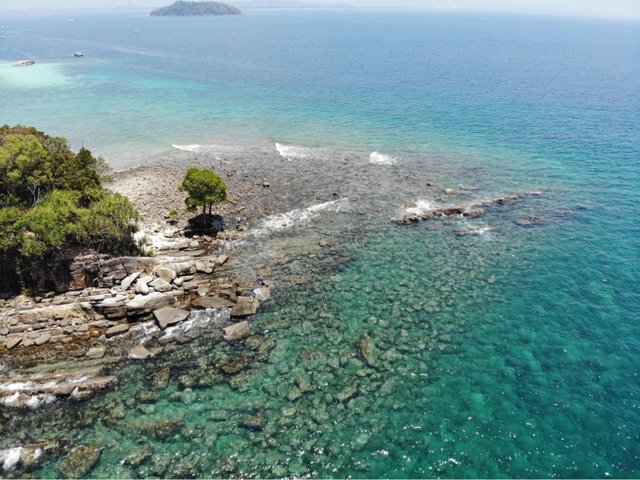 Being in Kota Kinabalu here in Borneo, Malaysia, it felt only right to keep exploring the STUNNING scenery this part of the world has to offer.
I took a ferry across to Manukan island for a day, flying my drone in the process once I got there.
Here is the SECOND of several photos I took, of the West coast part of the island, by Sunset Point.... can you spot me in my white t-shirt? 🙋🏻‍♂️👀
No filters, just beautiful Malaysian scenery. What do you think?
Peace,
Franck / @goodwithtravels.
Ps: don't forget I'm giving away 50% of my Steem to good causes at the end of the year, so every follow, up vote and resteem is doing the world some good!
Posted using Partiko iOS