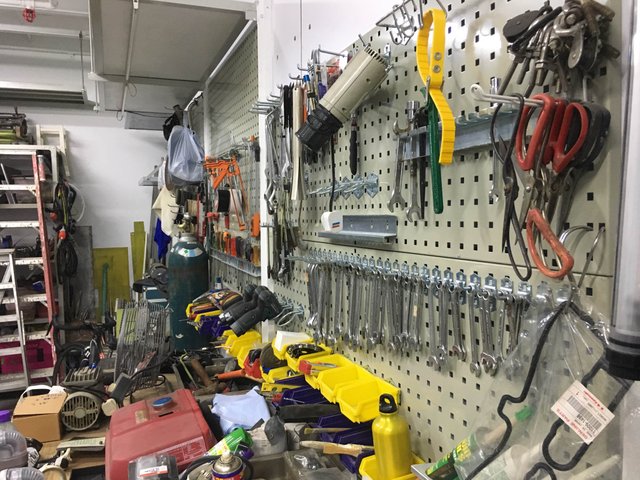 Went to visit a old friend of mine who loves to do some mechanic works.
One day he told me he found a place for all his tools and cars and would be happy to show me around.
I was impressed by the way he organize his tools. I also admire the way he loves making things and how he respect his tools. Awesome!
Posted using Partiko iOS