Hi STEEMian's!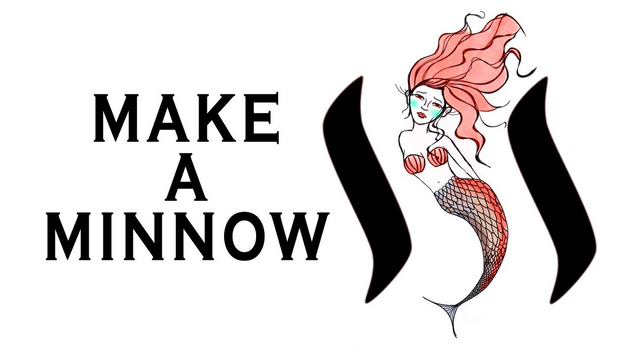 Image source @msp-makeaminnow
Welcome to the Make a Minnow #30 contest!
First, with all due respect to my fellow minnow hood, especially @msp-makeaminnow who created this wonderful and ideal contest. Thank you for the support of our minnow brothers, and not also a minnow also little fishes. Actually we are all in the same at the first level of the engaging steem blockchain.
So now I am here to make a post of my opportunity to have increased curation influence benefits the entire Steem ecosystem. I was PAL registered after two months of engaging steem, @albertvhons the one who teaches me how to registered @minnowsupport projects and I am verified.
I am here to announce the nomination list of my outstanding support of these people behind my journey of being a part of the steem blockchain. I would to thanks and nominate these people namely: @xcountytravelers, @thekittygirl, @benedict08, @mermaidvampire, @brittandjosie, @johndoer123, @cicisaja, @mrnightmare89, @cadawg, @tggr, @atongis, @olivia08, @otom, @defindthedollar, @gerber, @wesphilbin, @che-nie, @charnie, @paulag, @ganjafarmer and more. Sorry to tag you guys. Peace LOL!
The name mentioned above is my best supporter thank you guys for the moral support that you give to us. Hope and pray that we will always be friends forever LOL! Thank you and may the god blessed us all.
To those who are not nominated yet here is the link:
https://staging.busy.org/@msp-makeaminnow/make-a-minnow-30-contest-nomination-post-10-000-sp-and-pal-delegation-contest-for-pal-msp-members
Thank You!


Image credit @thekittygirl