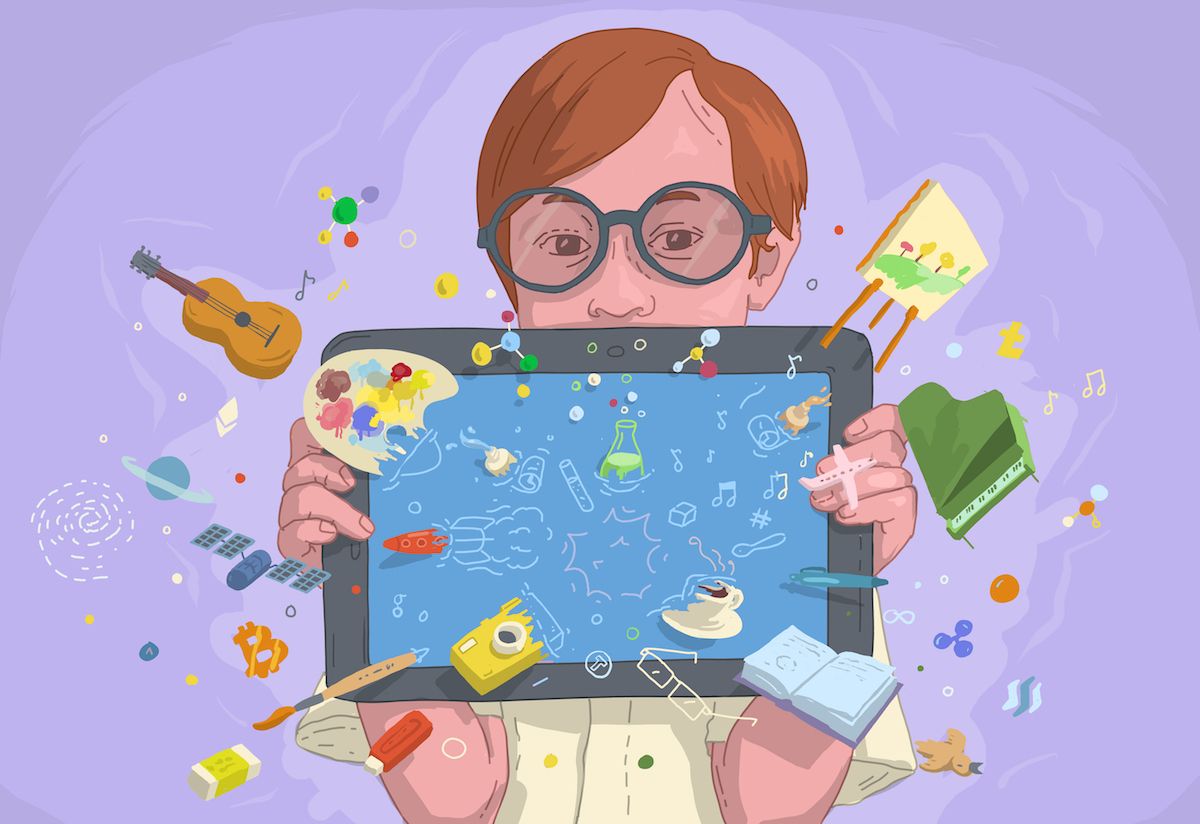 Welcome to The Creative Crypto Magazine
---
Welcome the official launch of The Creative Crypto, an online magazine dedicated to exploring the latest in art, design, resources, applications, and innovative people who are impacting the creative world through blockchain technology! Today, our team is thrilled to announce that phase 1 of our website thecreativecrypto.com is now live.
If you're reading this announcement through Steemit.com or Busy.org, we encourage you to make your way to thecreativecrypto.com to explore the new interface!
The Creative Crypto Magazine is a Steem-powered publication developed out of the @sndbox incubator. After nurturing creative and impact-centric work around the world for the past year, we're looking to capture the rich and diverse stories emerging across the blockchain ecosystem.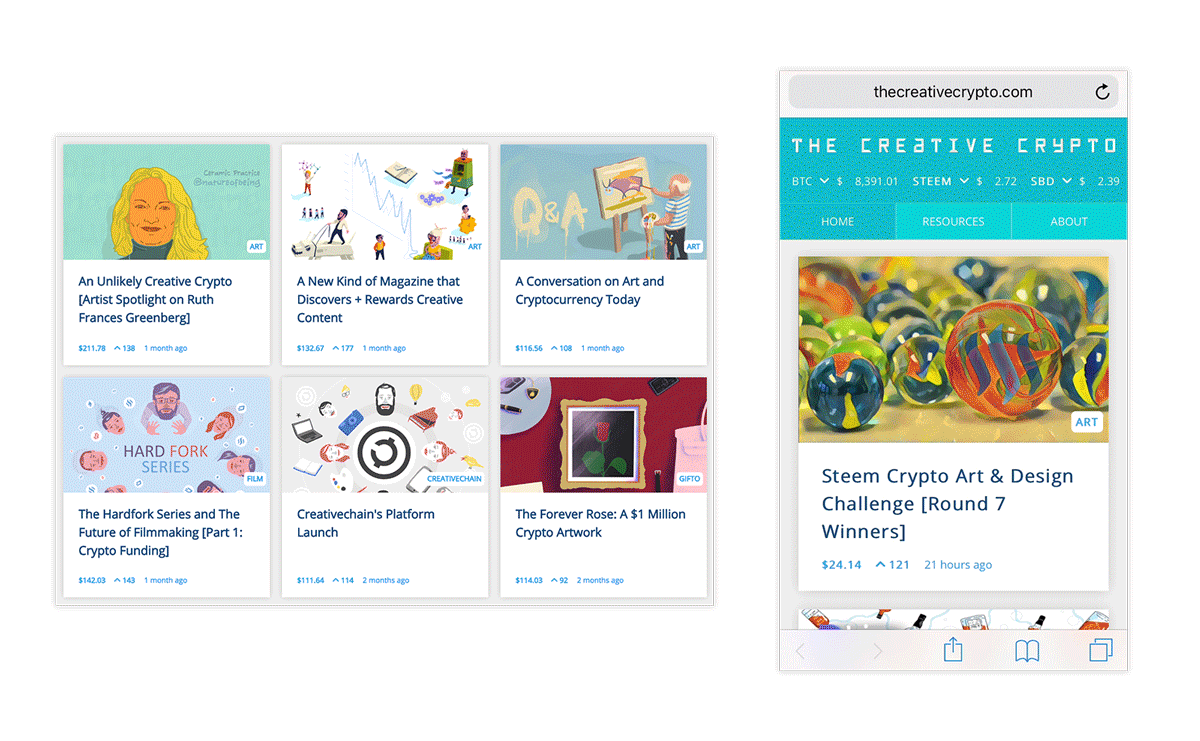 A Magazine that Discovers + Rewards Creativity
---
We are a new kind of publication. Building a magazine on the Steem blockchain comes with some unique advantages. This is a blockchain that rewards all kinds of media, content and engagement. Most of all, these rewards are centered on the relationship between content creators and their readers. Every article we publish is ported from the Steem blockchain into thecreativecrypto.com website. Each article also has the ability to earn cryptocurrency through the "upvote" support of our subscribers. Not only that, but each reader also earns a percentage of the cumulative value that an article generates.
---
Our goal to distribute 100,000 USD worth of Steem to creatives.
---
As The Creative Crypto Magazine accumulates cryptocurrency in the form of Steem, the @creativecrypto account itself will be able to distribute significant rewards to other readers equipped with a Steem wallet. The Delegated Proof of Stake protocol allows Steem holders to then help others accrue rewards simply by voting on content. As part of the @creativecrypto mission to support impactful work across the blockchain space, we've set up a hybrid curation team (human + machine) that includes a "voting bot" dedicated to rewarding meaningful creative and community work. Thank you to our developer @emrebeyler for developing these new tools with us!
The Magazine will also utilize advertising services to provide greater visibility for strong creative content. This includes Twitter and Facebook promotion in addition to upvote advertising across Steem (@smartsteem, @booster, @buildawhale etc.)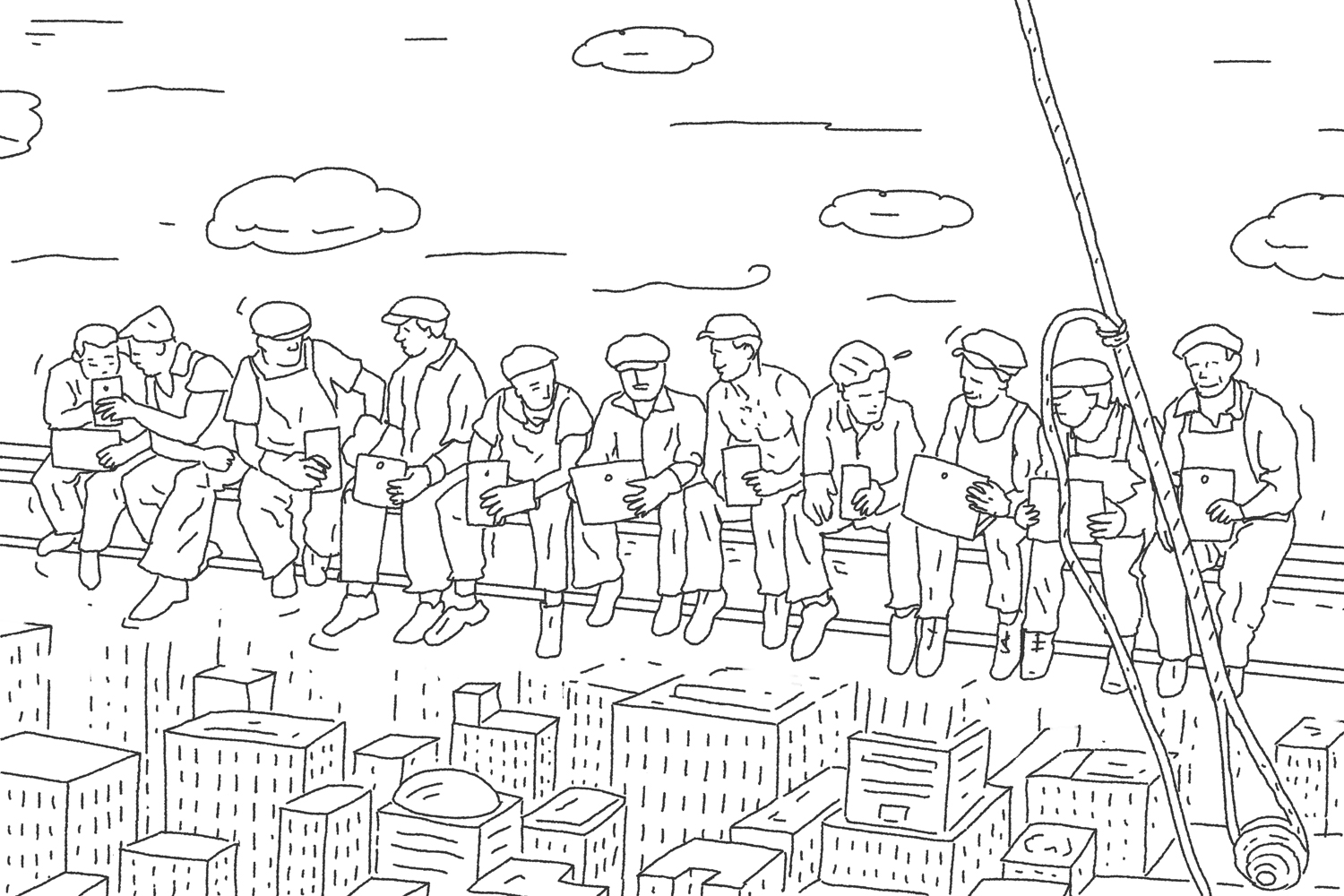 Let's Explore the Magazine!
---
Our team strives to present high quality content, accessible resources and engaging discourse. Landing on thecreativecrypto.com, you'll find a tiled presentation of running articles published chronologically. Adjacent to this, we have our Twitter feed. In the About section, you can explore the full team that contributes to the project and helps make the magazine possible. We've assembled an all-star group from all over the world and our roster of contributors will be likely to grow as we expand languages, subjects, and discussions in the coming months.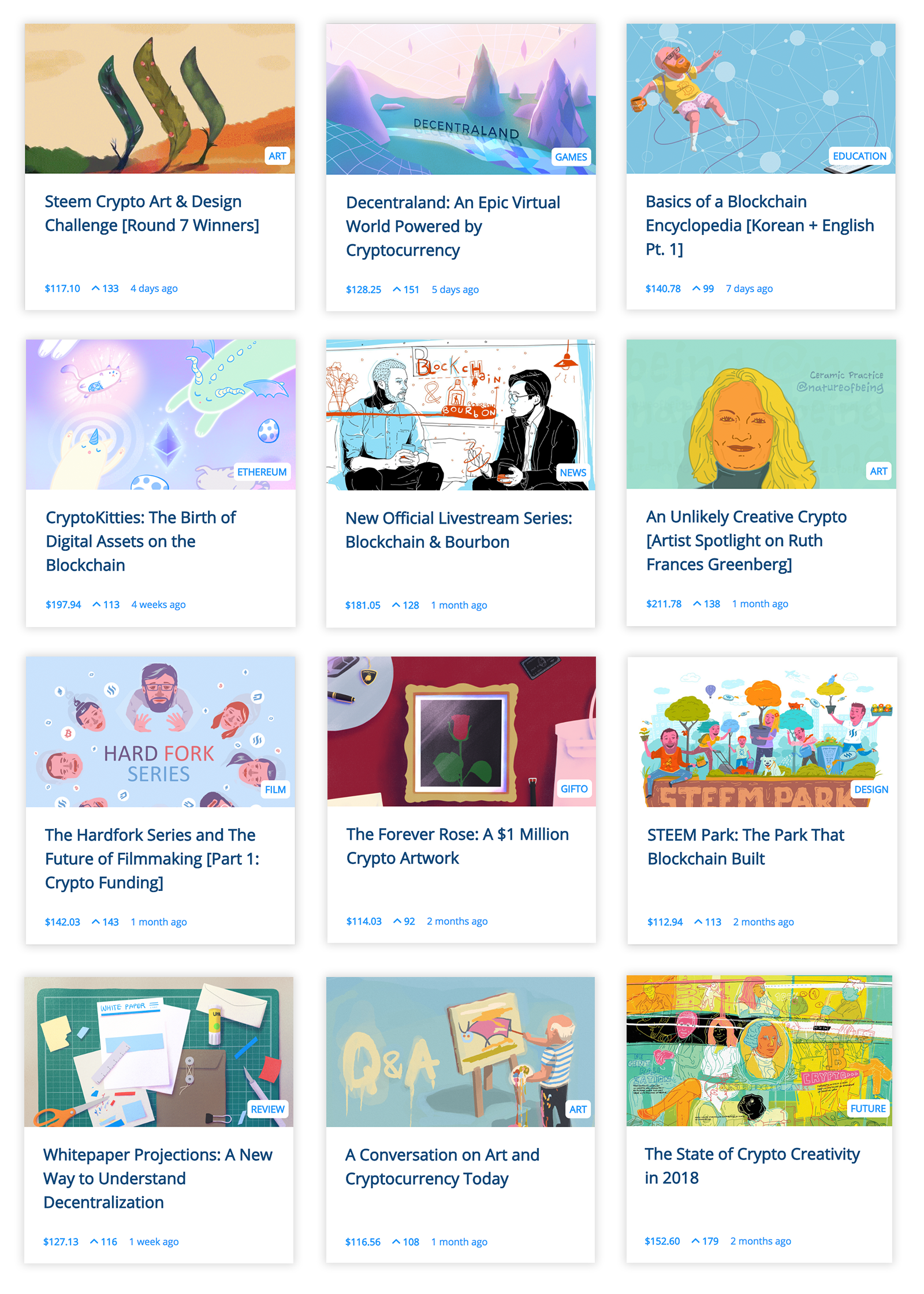 All Magazine illustrations are unique to each article and created by a collaborative team of global artists. The team includes lead illustrator @zsolt.vidak, @carrotcake, @rambai, @leesol and @leesongyi (of @kr-marketing) as well as @hansikhouse and @voronoi (of @sndbox). Here is a look at the rest of the Magazine team: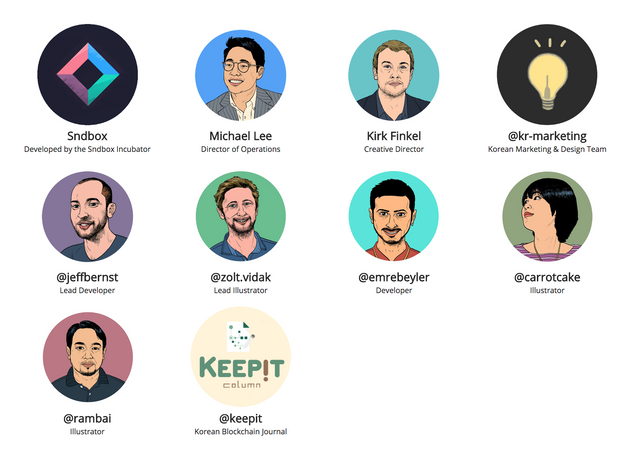 Open Source - Powered through Utopian.io
---
The concept behind this website was to facilitate the development of more themed portals that use Steem as a backbone for tokenization and content sharing. Despite the integrated use of tags on applications like Steemit.com, it can be quite difficult to navigate the constant flow of material and present it to others not yet on the platform. Our custom "skin" for The Creative Crypto is a completely open-source front end, and we invite everyone to adapt it for their own purposes.
Thank you to our lead developer @jeffbernst for crafting such a powerful and open resource for the entire Steem community. Here is a link to the open source project via Github.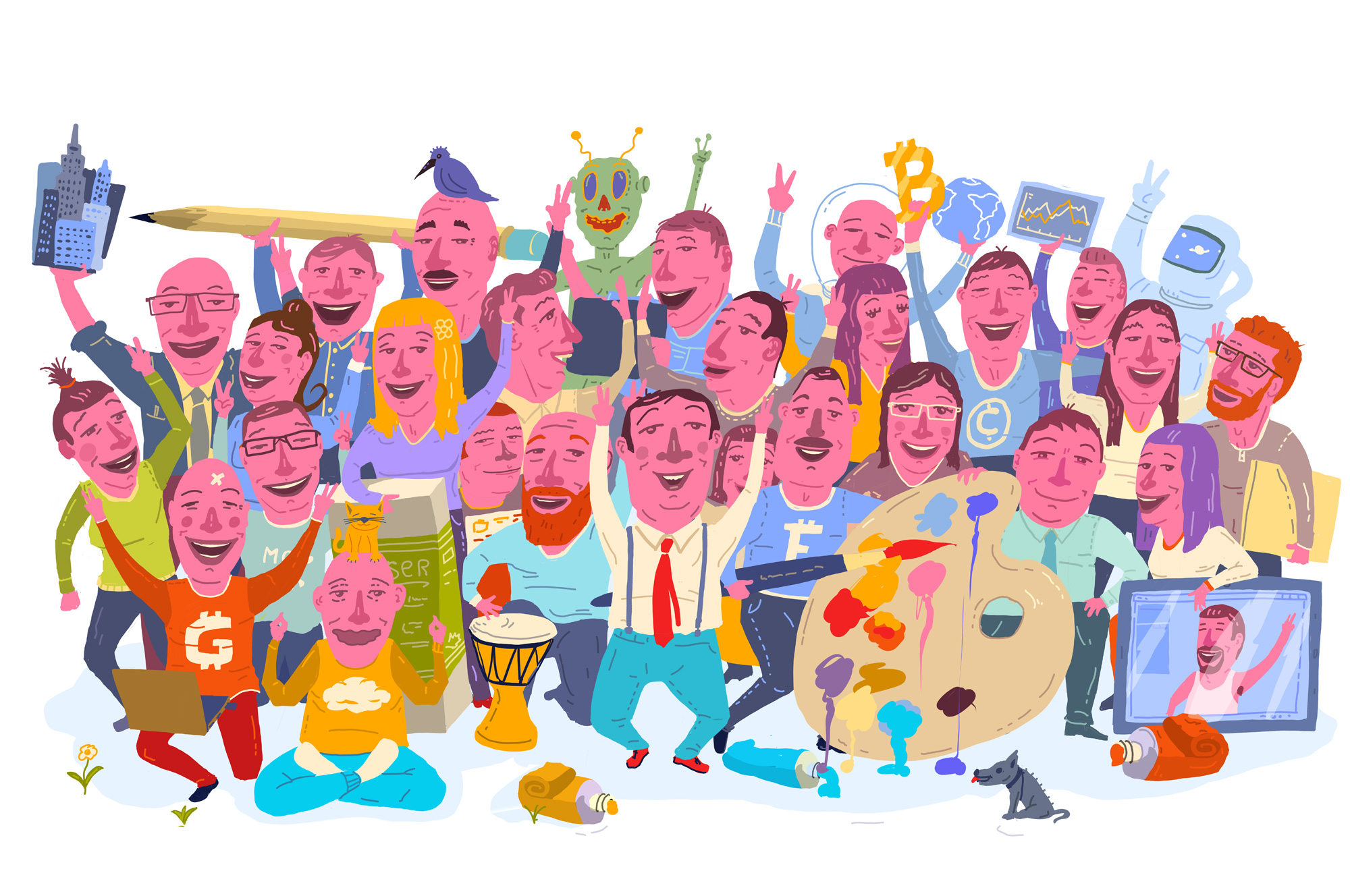 How to Support | Participate | Delegate
---
Are you interested in supporting The Creative Crypto Magazine? There are many ways to show your support. Our team is always excited to engage creative minds exploring the blockchain landscape. First off, be sure to follow our Twitter and Facebook handles as we advertise and publish a constant stream of material that might not be covered in articles. This is where you'll find our livestreams, giveaways, and other activities we do around the magazine.
---
Delegate Steem Power to @creativecrypto
Delegate 500 SP | Delegate 1,000 SP | Delegate 5,000 SP
---
Delegation will be used to commission a team of illustrators, developers and project reporters as well as voting on under-appreciated creative content published across Steem-powered applications. Our team will curate a diverse mix of posts both manually and through our bot that utilize one or more of the following tags: art, creativity, drawing, design, photography, music, writing, poetry, painting, architecture, illustration, craftsmanship, film, animation, kr-art, archisteem, kr-art, webtoon, es-art, photofeed, kr-city, city, craft, sculpture, infographic, icon, cartoon. Learn more about delegation by exploring our profile on the Soliciting Power website.
If you know of topics, projects, events, and/or people you think we should report on, send us a message at hello [at] thecreativecrypto.com. We're open to new forms of content and any creative activity happening around the world.
Upcoming Features!
---
We'll be working to provide new features and updates constantly, all the while keeping this project collaborative and open-source. We are currently developing the Resource page into a one-stop shop for the crypto-curious and blockchain experts alike. Working closely with @kr-marketing and @keepit (Korean Blockchain Journal), we're thrilled to have both English and Korean resources available. The Resource page will also include:
Illustrated Encyclopedia of Blockchain Terms
Illustrated Cryptocurrency Flash Cards
Cryptocurrency Portfolio Manager (a fun and artful resource for users to keep tabs on their hodlings)
Article Submissions: Soon, we'll also have the option to submit an article directly to our editorial team! We are very excited for this feature and can't wait to share it with you.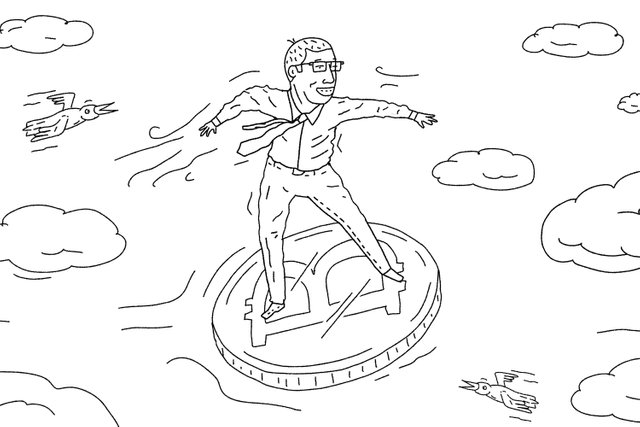 ---
For more information on The Creative Crypto and its mission, check out our earlier articles including Beginnings of The Creative Crypto and the State of Crypto Creativity. Join our weekly Mailing List by signing up here.
thumbnails by lead illustrator @zsolt.vidak
---