hello every steemian friend wherever you are, today i will share a photo that struck me as strange and i have never found before. here's a photo of you hopefully all the photos that I share this .... !!!
---
![image](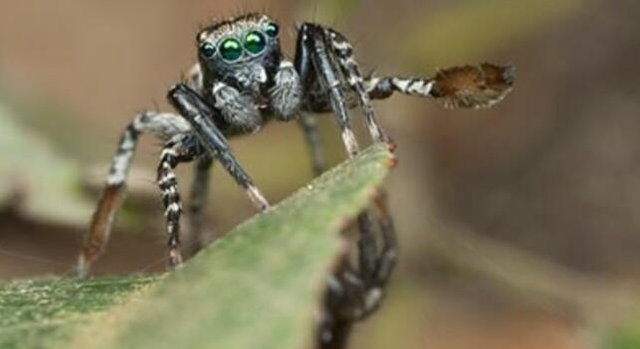 )
---
**The name Peekaboo here is just a nickname for this species of spider because of their unique behavior where they seem to play hide and seek, I recently discovered a strange kind of profit I have never seen before, after reading some books about the spider then I know this type of animal, most of the books I read say this spider was ever found in australia that has the name Jotus Remus, this spider has a pair of hind legs that look like oars from leaves. Peekaboo Spiders have unique behavior when their mating season arrives.**
During the breeding season, the male Remus will hide under an object such as a leaf or a wooden tree and then move its hind limbs that resemble the oars as if playing bait plots. The purpose of such unique behavior is to seduce and provoke the females.
if this photo is useful and make you like
upvote & resteem