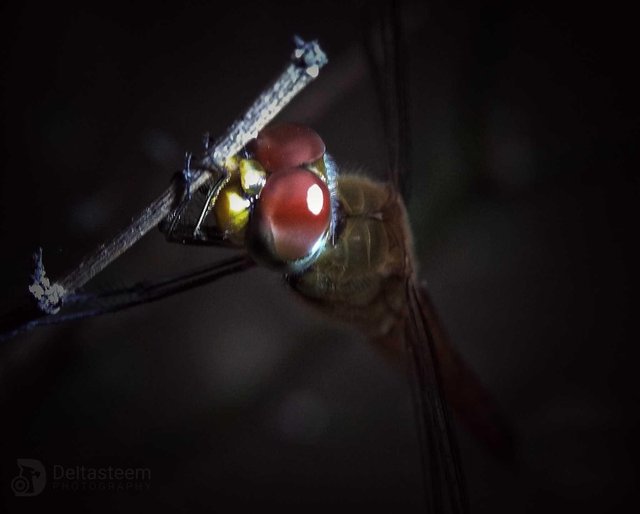 ---
---
Hello everyone.!!,Here you will see some pictures of yellow dragonfly macrophotography at night and as usual in my macrophotography , I only have a smartphone camera with macro lens and I hope you can enjoy some pictures of my macrophotography today.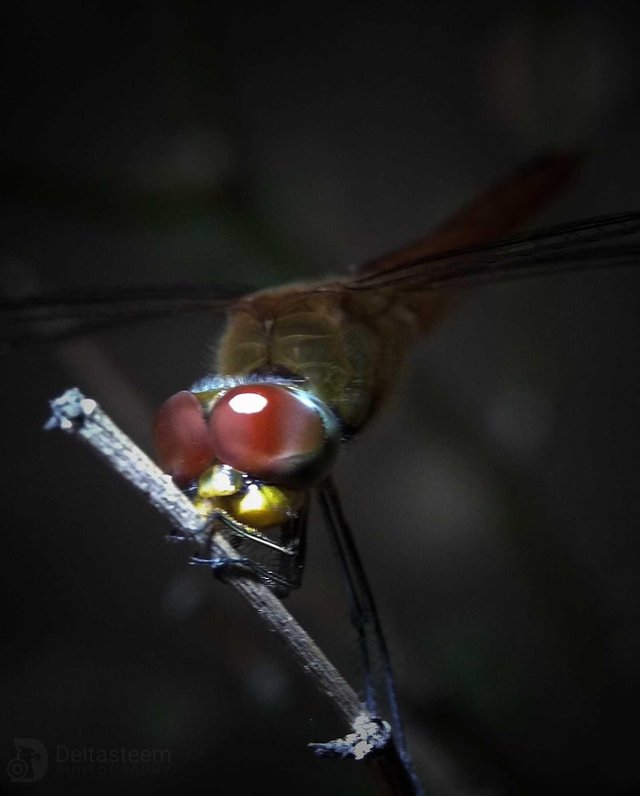 ---
---
This type of small insect that has four webbed wings and is certainly one of the unique and beautiful types of insects with various types of attractive colors.I took a picture of this dragonfly from behind my house around 6:30 in the afternoon.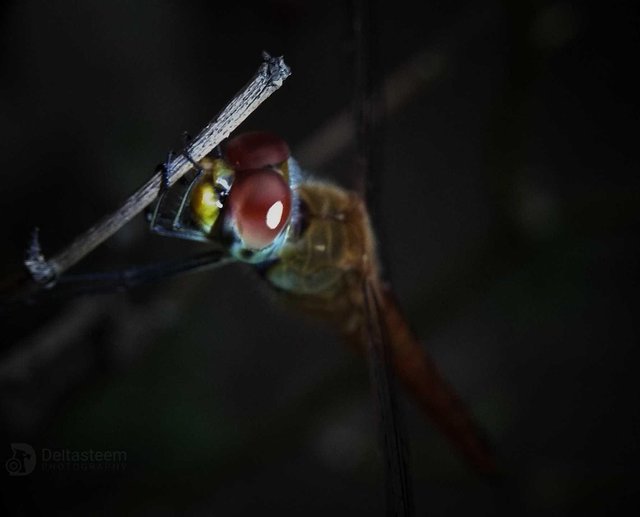 ---
---
Hopefully you can enjoy the Smartphone macrophotography one lens for all works
@Deltasteem
.
---
Thank you for visiting my macrophotography page.

---

---
Smartphone xiomi note 4 camera + 45mm Nikon L810 Macro lens modified for smartphones.
Speed of shooting 1 / 3. f / 2.0 3.57mm
ISO auto
Editing
Use the Snapseed application.
---
---
---