This is my entry for the 7 Days Steemit Macro-Photography Challenge by @flamingirl. This is a damselfly. Distinct from a dragonfly in a couple of ways. Firstly the position of the eyes. A dragonfly has eyes that almost meet each other whereas a damselfly has obvious distance between the eyes. Also a damselfly folds its wings parallel to its body when it lands rather than a dragonfly whose wings are always perpendicular to its body when at rest.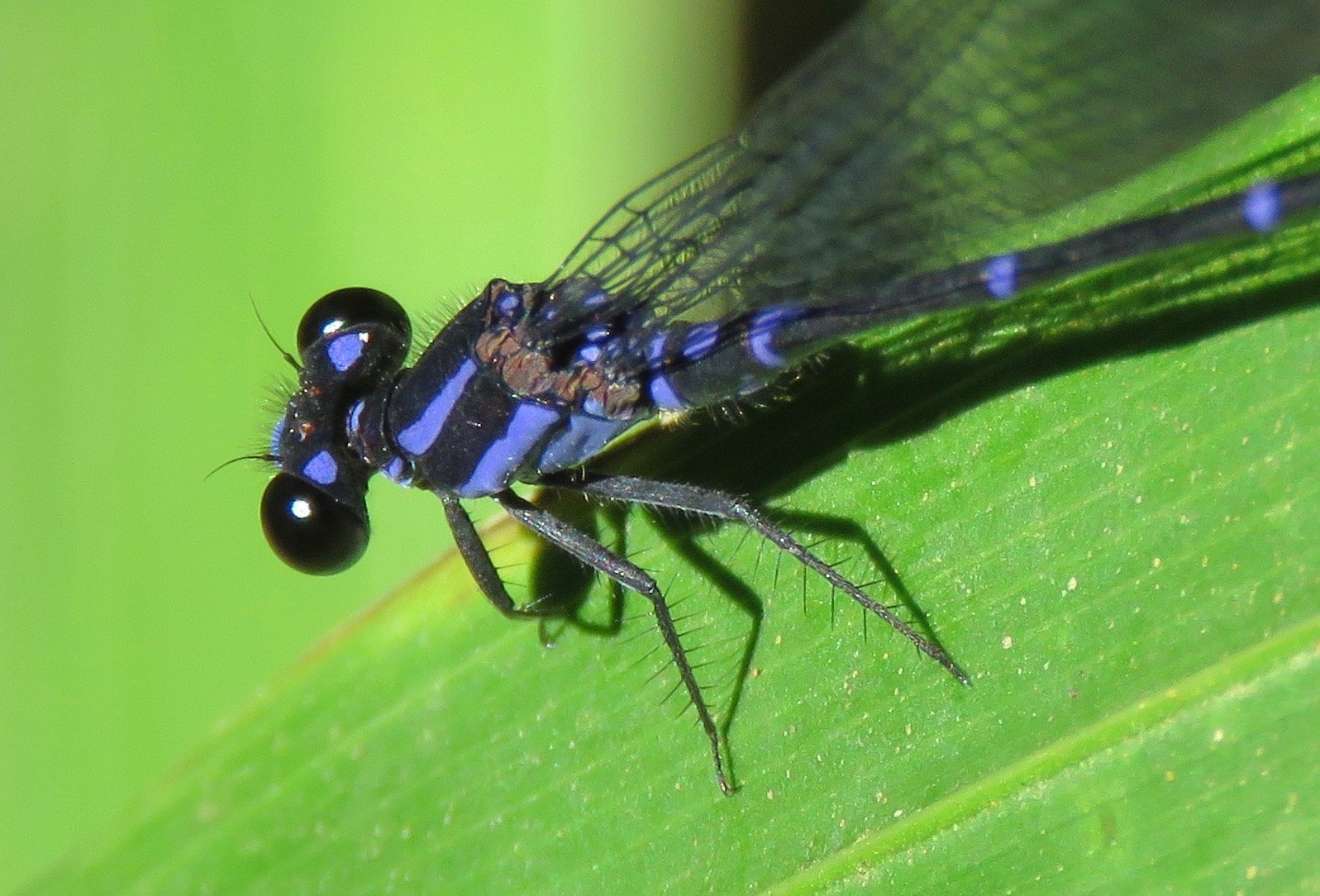 This was taken with my Canon Powershot SX60 HS
No editing or colour correction was done on this photo. It's just as nature made it.
Thanks @flamingirl for your wonderful macro photo challenge!