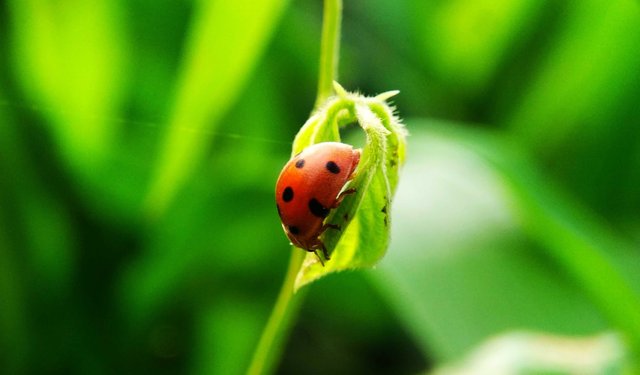 Photo taken by @bochohaloh
---
Keep looking at my post, I share it very sincerely. In this post I show a very beautiful ladybug. I photographed it using the Xiaomi Redmi Note 4 phone and added a macro lens to make the ladybug clear. Hopefully amused with my photography.
I found this ladybug when he perched on top of the weeds that I found growing wild behind the house.
Ladybug are small animals that have several colors, usually they are red, orange, green, etc. In the middle of it there is a black dot, insect body shape is like a helmet, or tortoise.
---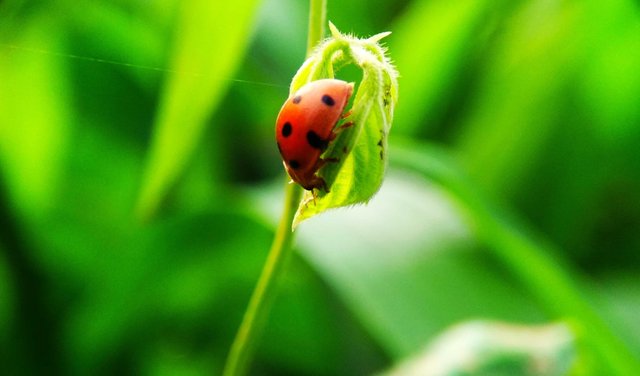 Photo taken by @bochohaloh
---
Photo taken with : Xiaomi Redmi Note 4 + Macro lens
By @bochohaloh





THANKS FOR VISITING MY BLOG
---