Hello photography lovers friend from macro lens ... !!!
May be always healthy and happy wherever you are. On this occasion I will share some pictures about the unique little beetle. Hope you guys like it.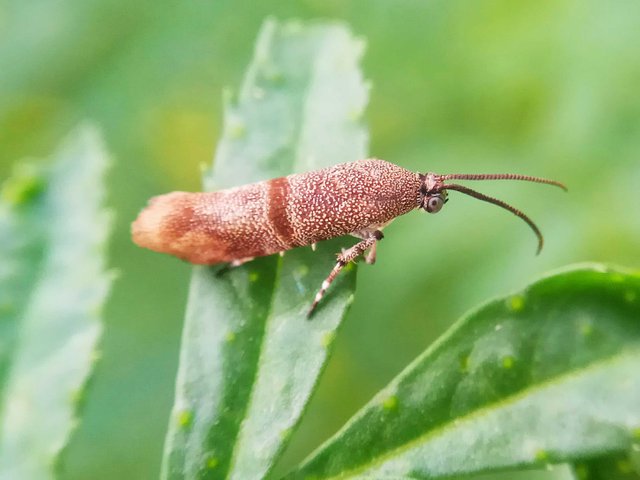 This beetle has a very small size, has a brown wing covering the entire body, has two eyeballs slightly protruding from its head and there are two very beautiful antennas. I have the opportunity to take some pictures using a smartphone camera and add a macro Lens.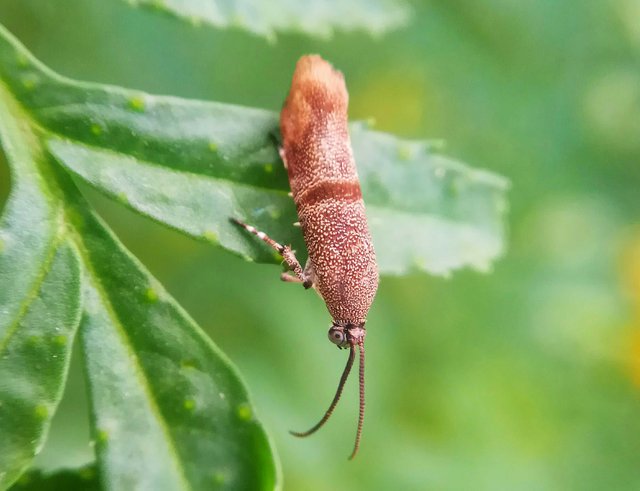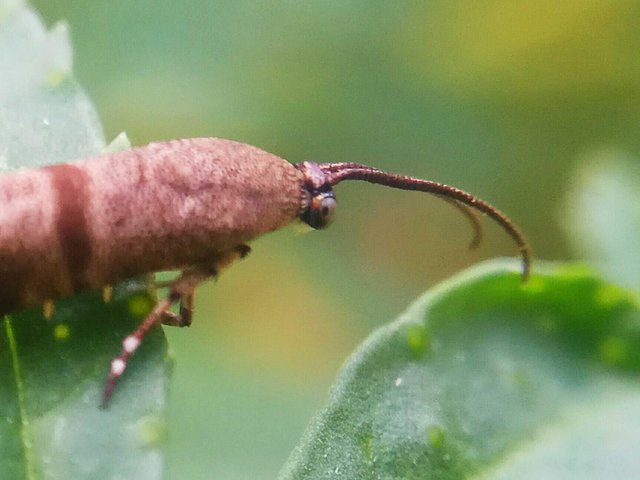 Camera Smartphone Xiaomi redmi note 4x + macro lens.
Beetles that have this unique body I find perched on the leaves of plants that are in the backyard of the house where I live. Hope you guys can enjoy it.
Thank you for your support and please follow me @rizasukma.
BAHASA INDONESIA
Halo sahabat pecinta fotografi dari lensa makro... !!!
Semoga selalu sehat dan bahagia walau dimanapun kalian berada. Pada kesempatan kali ini saya akan membagikan beberapa gambar tentang kumbang kecil berbentuk unik. Semoga kalian menyukainya.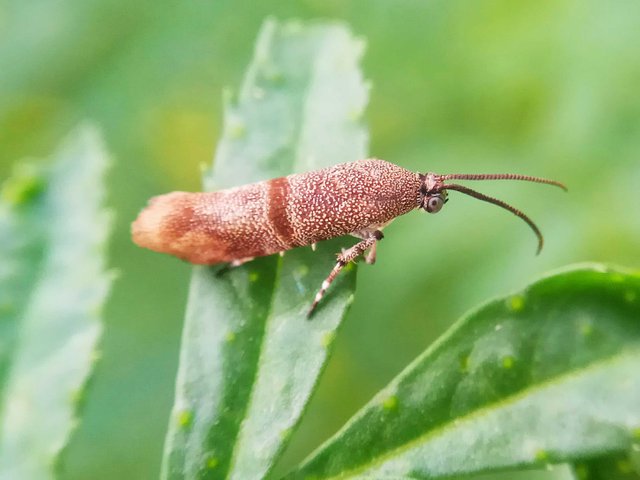 Kumbang ini memiliki ukuran yang sangat keci, memiliki sayap berwarna coklat yang membaluti seluruh tubuhnya, memiliki dua bola mata yang sedikit menonjol dari kepalanya dan terdapat dua antena yang sangat indah. Saya memiliki kesempatan untuk mengambil beberapa gambarnya menggunakan kamera smartphone dan menambah Lensa makro.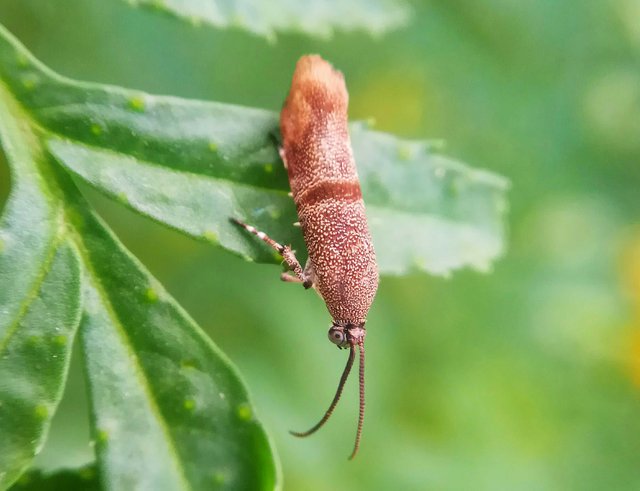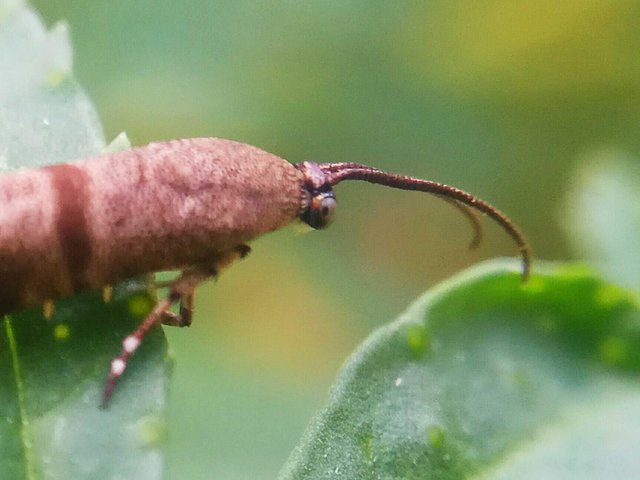 Kamera smartphone xiaomi redmi note 4x + lensa makro.
Kumbang yang memiliki tubuh unik ini saya temukan bertengger pada daun tanaman yang berada di halaman belakang rumah tempat saya tinggal. Semoga kalian bisa menikmatinya.
Terima kasih atas dukungannya dan silahkan mengikuti saya @rizasukma.