Flies are insects of the Diptera order, which possess only a pair of wings on the median torax, respectively a pair of elytra. 'Domestic' flies is one of the most widespread insects. Flies are 5-10 mm long in length, the anterior part of the body is black, with four crossed stripes on the back, the back of the body is gray on the top and yellow on the lower face, the body is wholly covered by the bristles, the head has two large red eyes, house flies have only a pair of wings for flight, the second serving to stabilize the flight. Flies fly with great precision and agility. Their flight speed is 7, 2 km / h, the speed at which they beat the wings is 200 times per second.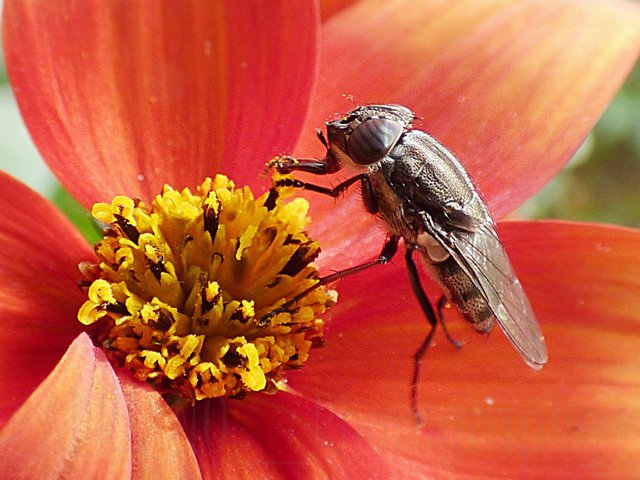 Le mosche sono insetti dell'ordine Diptera, che possiedono solo un paio di ali sul torace mediano, rispettivamente un paio di elitre. Le mosche domestiche sono uno degli insetti più diffusi. Le mosche sono lunghe di 5-10 mm, la parte anteriore del corpo è nera, con quattro strisce incrociate sul retro, la parte posteriore del corpo è grigio in alto e giallo sul lato inferiore, il corpo è interamente coperto dalle setole, la testa ha due grandi occhi rossi. Le mosche domestiche hanno solo un paio di ali per il volo, il secondo serve a stabilizzare il volo. Le mosche volano con grande precisione e agilità. La velocità di volo è di 7,2 km / h, la velocità in cui battono le ali 200 volte al secondo.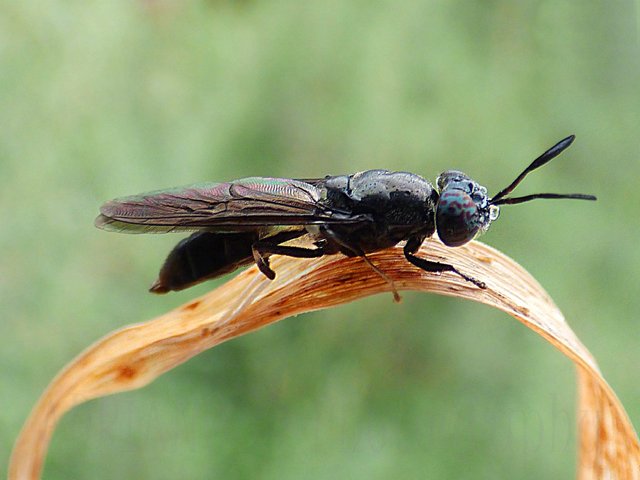 An Steemit original/All photos are mine. Thanks for visiting. Ciao!