Listen folks, there's something people are not putting a lot of time or money into. And that is TALK itself. Since the price of this token is so low, I honestly think it would be a great investment. There is no working product yet, but I'm convinced. They'll be coming out with a whitepaper soon and some announcements shortly after. The TALK token is a next generation crypto which definitely projects to be the next Bitcoin or Ethereum.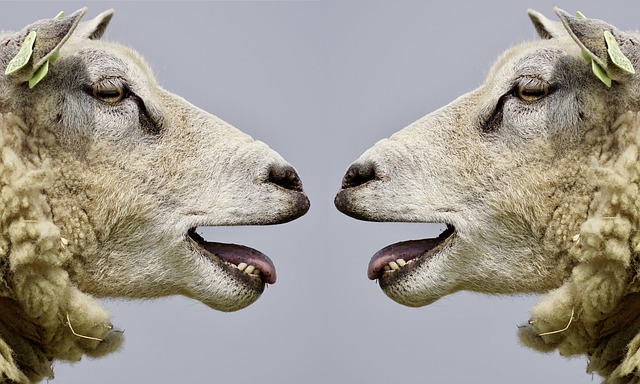 These guys seem excited about the TALK token.
But maybe you are not convinced. But let me assure you that this is a once in a lifetime opportunity (except for Bitcoin and Ethereum, and other coins). I simply am never this excited for any coin. Sure, I was shilling TRON and XRB a few weeks ago, but trust me when I say that TALK is the next big thing.
First off, the market cap of the coin is really low. I mean TALK is cheap? Am I right? Of course I am. I'm never wrong. By the way if you need any cryptocurrency advice, I will be offering a discount code at the end of my article to my cryptocurrency teaching group. Where I will turn you from a noob to a master trader. And for today only (and the next few weeks) it will be $10 for those that use the discount code.
Back to TALK. Let's talk about some use cases. Guess what is one thing that most people do everyday. They communicate using their mouths! TALK is not only going to revolutionize communication but it has the potential to disrupt the entire telecommunications industry. But let's explain the whole model in detail.
TALK works by transcribing speech onto the blockchain. This means every time you talk, that speech is recorded on the blockchain. That means all speech is now censor proof. Isn't that amazing? If you didn't hear what the guy across the room was saying to you, you can now look it up on the blockchain. TALK works by transcribing brain waves into text through the sensors that we are sure that everyone is going to use in the future. Because people like that futuristic shit.
Also, zero fee transactions nearly instantaneously. We are talking like millions of TPS, even though there is no test net up yet. Just an ERC-20 token. But faster and cheaper than Bitcoin, so instant credibility there.
I already own 10,000 TALK tokens now and you should be able to get a couple hundred relatively cheaply. If the price of TALK rises to half of that of Bitcoin, I'll be a multi-millionaire and riding my lambos all over the place. If you want to join my crew of winners, this might be your last chance to get in cheap. I pretty sure I can get some of the Bitconnect folks on board. Will you be next?
So: BUY. BUY. BUY. and remember that this is not financial advice. Oh and remember to upvote and follow @haejin. The dude provides the most legitimate technical analysis. The dude legitimately cares about the Steemit community and making the world a better place by taking over the platform with his top notch advice.
The code for my limited-time offered course is: WINNER
Mandatory Referral Link (for 10 Bonus TALK tokens): talktoken.io/referrals/greer184
---
Warning: The above is a piece of satire. In case you couldn't tell. I will be flagging people in the comments who I feel take this too seriously. So, you are warned! =)
Discussion Question: To shill or not to shill?
---
Sources: