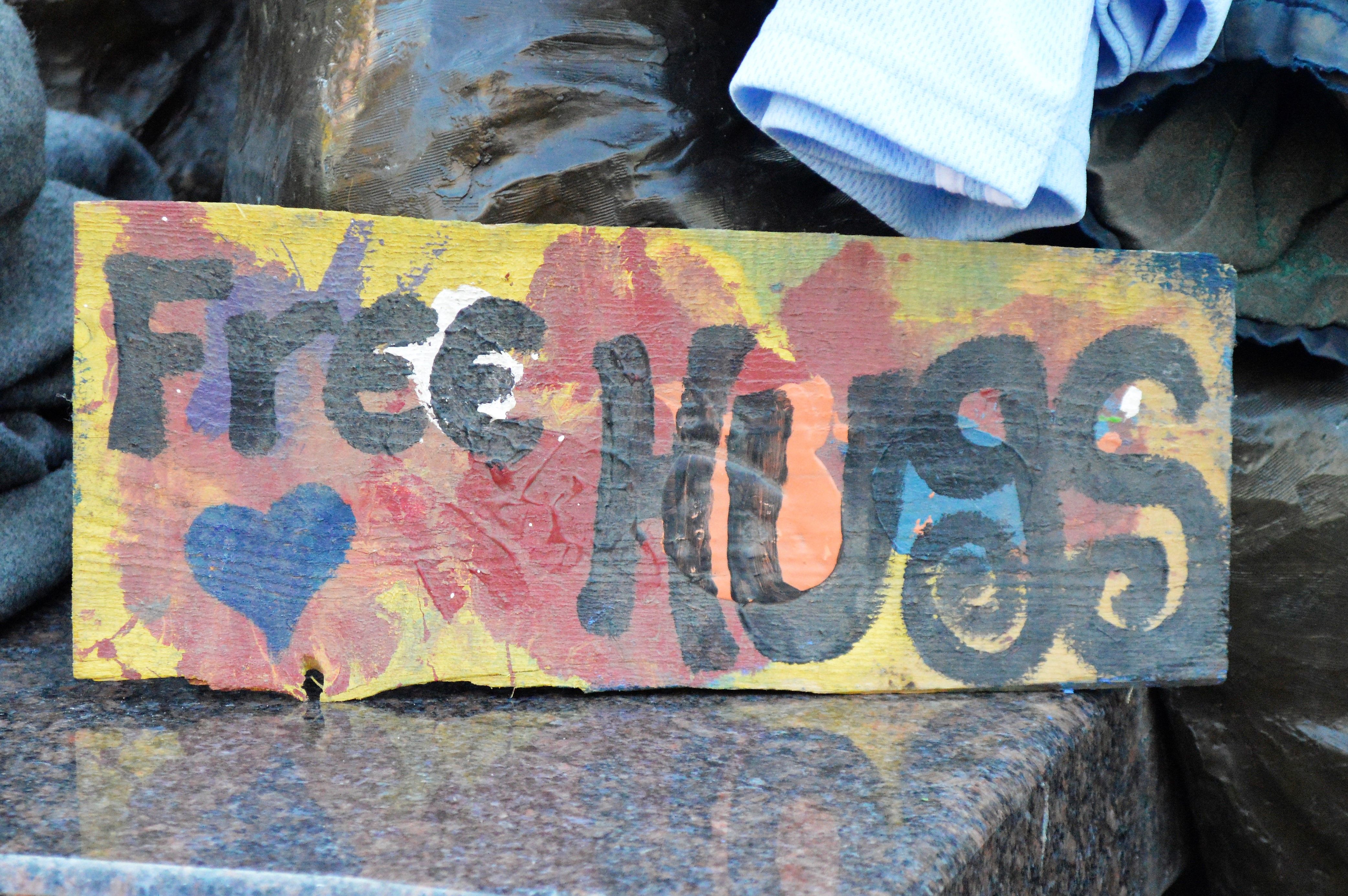 Eugene, Oregon has been our home for the past 6 months and we've thoroughly enjoyed our stay. Our Love Cycle crew is dedicated to spreading love and healing energy. We were inspired to give back to the community that has made us feel so welcome.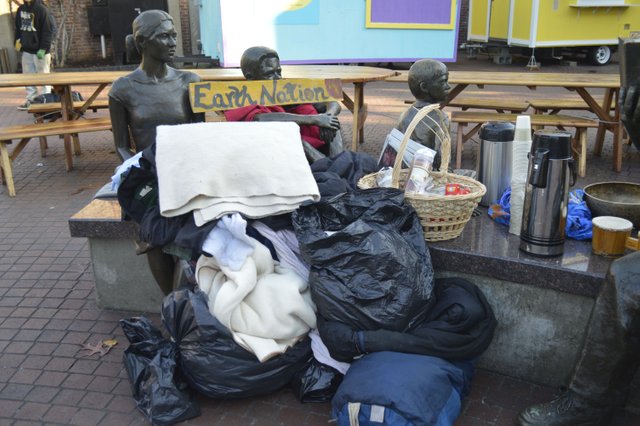 Winter is coming fast in Oregon and we want our people to stay warm. So, we loaded up our car with our excess blankets, clothing, snacks, and hot tea and hit the streets of Eugene to donate to those in need.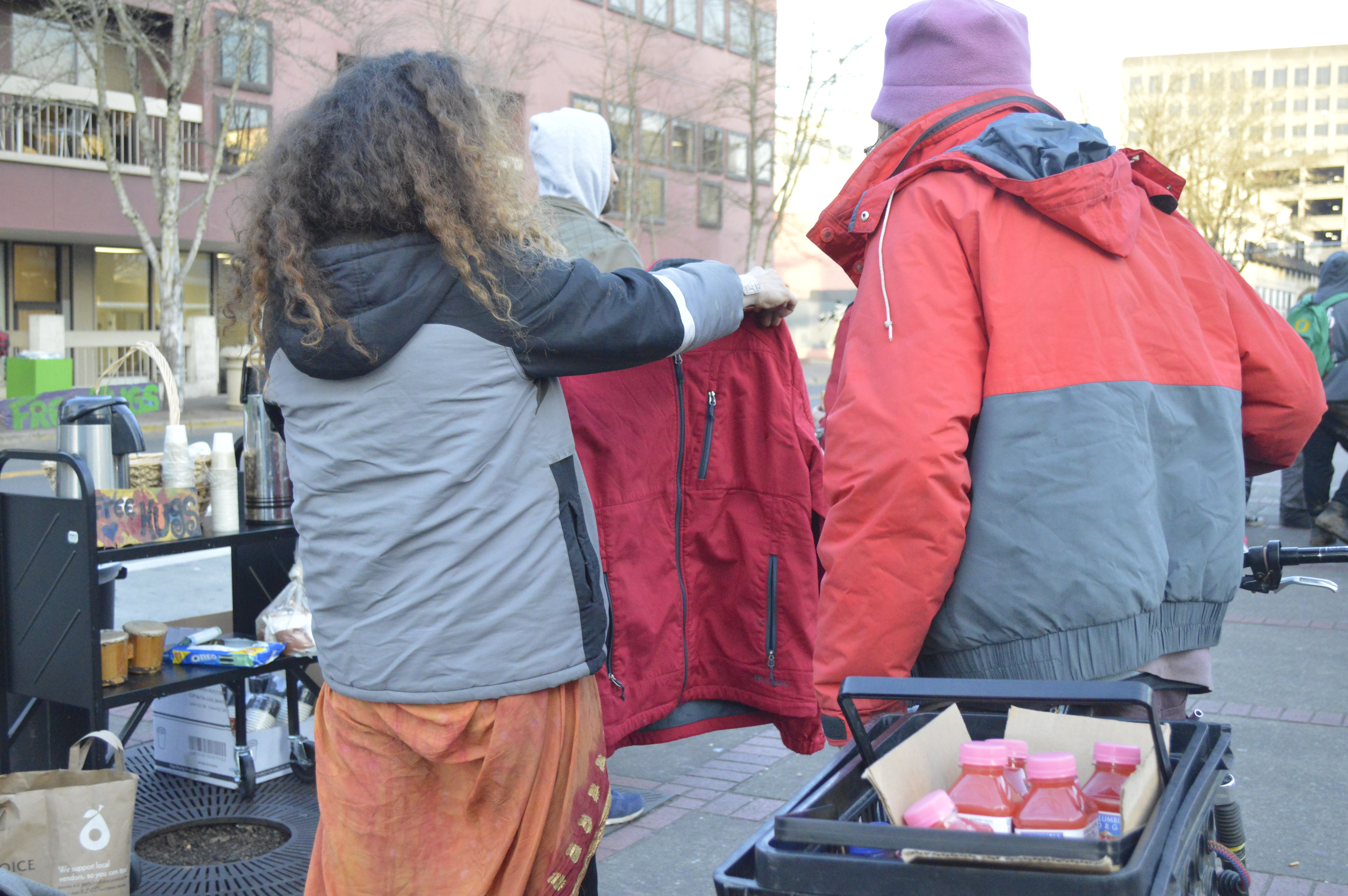 Daniela always makes sure everyone is taken care of!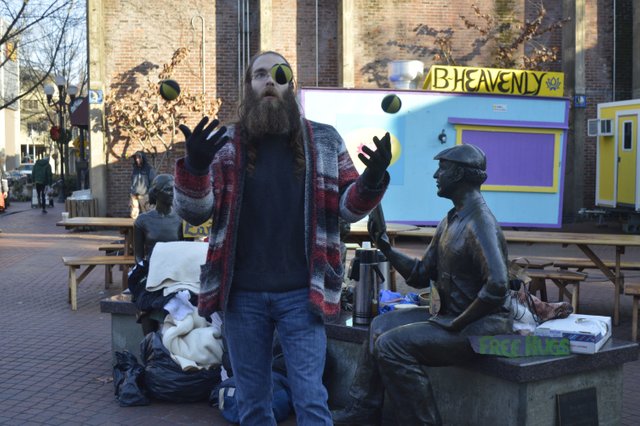 Love Cycle team member @i-juggler put on quite a show with his juggling balls! He's a pretty handy guy to have around when you need to catch peoples eye.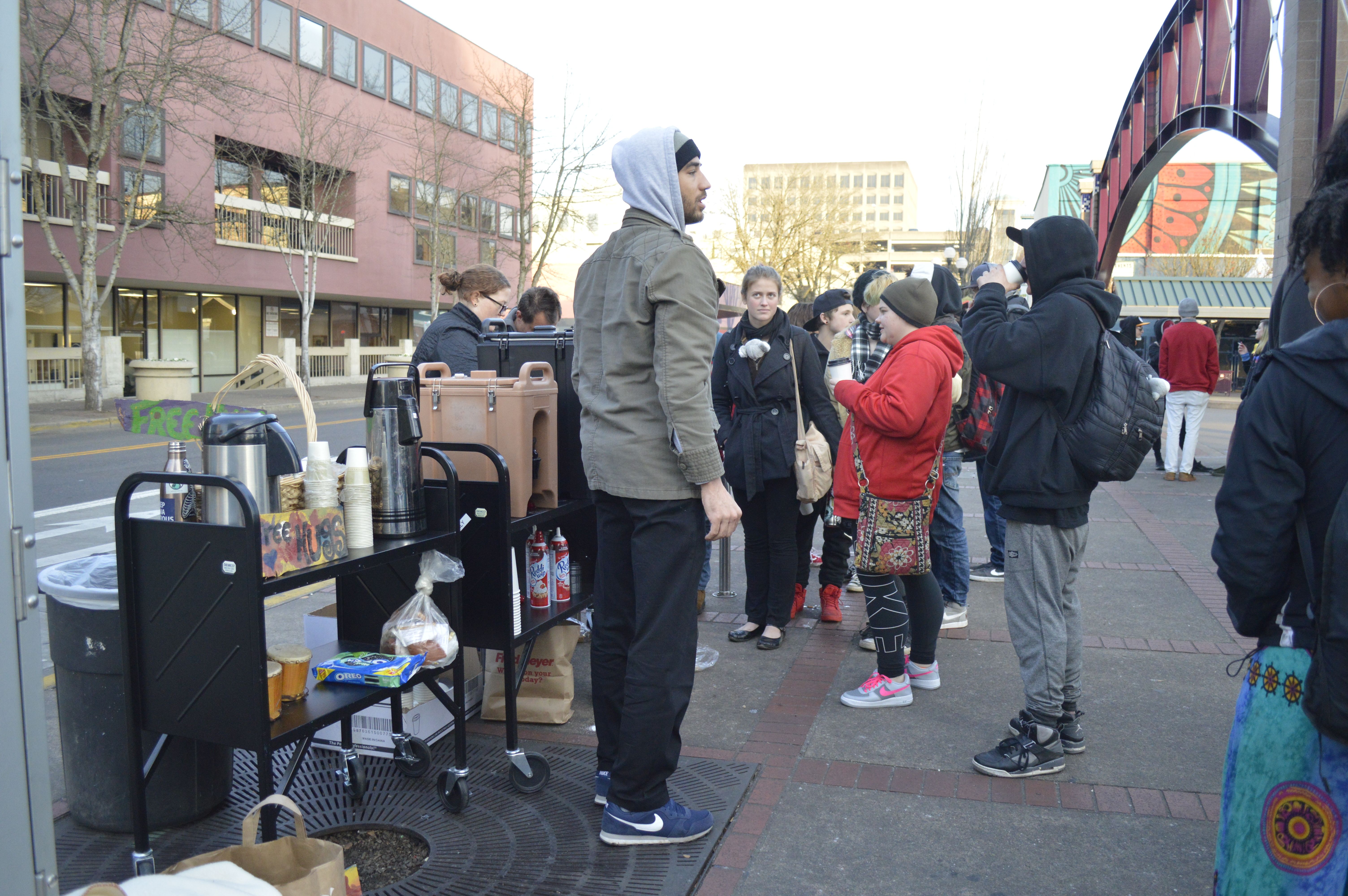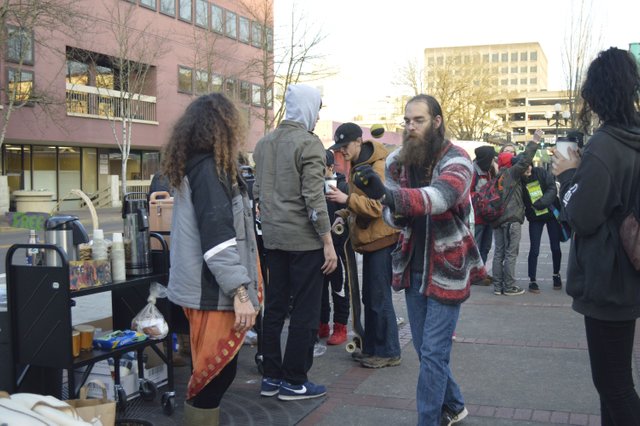 We weren't the only do-gooders out and about. The local library regularly sets up on the streets of Eugene, giving out free hot cocoa and snacks to all that pass by. It's a heartwarming gesture, and we were excited to partner with them and spread the warmth!
We have an abundance of love! Free hugs for everyone!
Thank you for reading our post! Help spread the love and upvote, follow, and resteem us! All proceeds earned go to a nonprofit! Thank you for supporting us! <3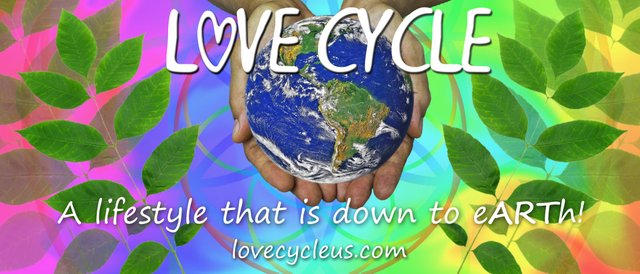 Love Cycle is a nonprofit that creates and supports projects and lifestyles in alignment with unconditional love for the planet and all beings. A collective of OUTside the box solutionaries that recycle TRAsh into eARTh in order to bring paradise on eARTh! Everyday brings us an opportunity to Rise our Eco, and Heal the Ego. It takes a tribe to create paradise on eARTh!
As a commUNITY we thrive by adopting organic systems and lifestyles that flow abundance and sustainability. This consists of simple daily actions like recycling and reusing every piece of eARTh as a piece of heART.
We partner with like minded humanitarian organizations, ecovillages, and cooperative businesses to support and activate communities, providing them with regenerative resources and lots of love!
Our projects feature organic food support and distribution, support for local farmers, natural medicine, ecological clean-up walks, yoga, sustainable arts and crafts, educational workshops, event organization, and so much more!
Visit our website at www.lovecycleus.com to learn more!
Photos courtesy of Love Cycle Photographer @awennuin