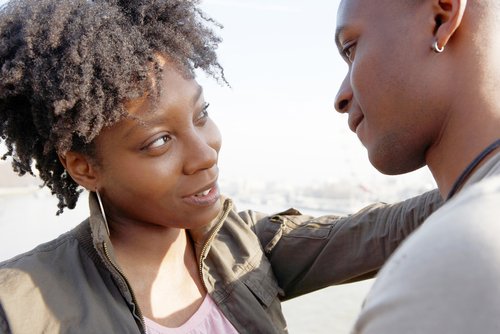 __
I've been waiting for this so long,
so,here I am with sacred gong.
And to it's sound I will sing a song,
that will patrol in your being's wong.
Upon your heart is my gong's dong
Moreniké, please dance along.
On errand you sent quidnunc you complains
failure of the spate to reach pinnacle "
And what in life hard for ground to eat?
Sonorous scintillating voice of yours
discloses you more than mocking bird
and a rare gem among the breasts.
Your being so glow like serene stream,
Eyinjuegé, your eyes glints gloom.
Road to peace this day had been tarred,
Ejuwumí,your tooth's gap the way.
Be the mender of my sole,
I can as well mend your soul.
Moreniké, bear this in your mind;
Without you,am furnished market,
great great great but lack a crowd.
Moreniké am a concoction!
just because I lack normal salt,
you are the salt please make me soup.
Moreniké, am dying of
nonstop glowing of your spirit's ember,
let me your hand which is like pillow.
Moreniké, please show your smile!
For when you smile, globe smiles with you,
for when you smile, my heart melts.
Moreniké, be my candle's flame,
that will light darkens in my room.
Be that fine fragrant flower,
that will make my heart full bloom.
Let my eyes carved on your brow,
my love for you shall still discern.
Usual dispute with my pillow,
burning money at cafeteria,
waywardness like village's ant
those are what am tired of.
Untie the chain and let my hand,
let my hand and show the way.
Listen to my heart, I know it's ace!
With your hand please wipe my face,
as I put mine on your waist.
My lips and yours ,let be kin;
bring out fervor deep within,
stay with me like light and sight.
I have seen bulky beaded birds,
seeing ode wouldn't be amazed.
But peacock is not like eagle,
parrot,cock and nest landlords.
I can't stand against the truth,
you are cistern of beauty.
Moreniké, I know it's you!
Whose alphabets don't stop singing,
stop not dancing in my thought.
My ink still dipped in your thought:
Look my eyes and hear my voice,
my blank spaces shrieks for you.
How do I explain this love I feel?
You come closer I feels gladden,
like that of plant when sees a rain.
How do I explain this love I feel?
But what ear to clamouring
of all beings when water is eye?
Let me walk path in your breasts,
before my legs goes to trip.
Look my eyes and fix the pain,
before this life changes her wear.
Life is gloomy love is light,
on the light, then on the light.
Come!
Come let's go my father's house,
where man grinds for his crony.
Come gently like evening rain,
and let pass through Ebà odán
They can know its not a sham.