Sometimes the answers to our problems and challenges are right before our eyes literally every day.
But let me talk a little about this image below.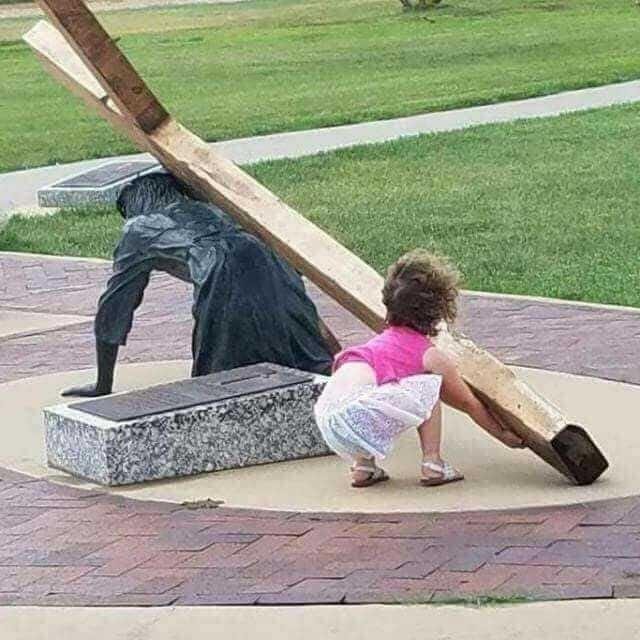 This is a powerful image that reminds us that humans aren't born hating each other. A reminder that our values and perceptions are largely influenced by our environments such as; family, religion, institutIons and numerous other factors.
The little girl in the picture must have thought the man was real and was struggling to carry something. Her first instinct was to rush forward to help a fellow human disregarding any prejudice whatsoever. Well, she may not know any prejudices yet.
She is showing genuine love and concern and only wants to help. She may even be aware the object is too heavy for her but that is not her concern.
Unfortunately if things remain constant in our world, this girl in about 10 years may not react the same way if she was confronted with a similar scenario.
So why does the world always fail to embrace love as a unique and beautiful solution to overpower the hatred and prejudice prevailing in the world today?