Pit Bull Can't Sleep Without Her Dad Singing Her A Lullaby
Pit bulls have the worst reputation, but I don't blame the animal. I believe it's the owner who makes the dog turn cold.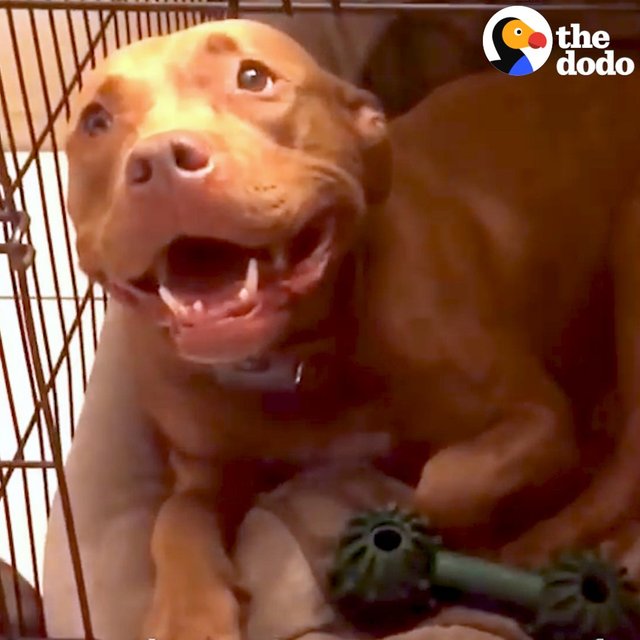 This breed has had the worst reputation along with Rots. But like I stated earlier, I truly believe it's the owner who mistreat their pets and turn them into wild vicious animals.
I have been around a couple pits who were built like monsters, but were the sweetest creatures I have had the pleasure to play with. They're loyal, protective, and of course man's best friends.
In this video you can see the sadness and love in her eyes. The unconditional love ALL dogs can possibly have for their master is precious and it makes me somewhat envious.
When I first came across this clip and saw this beautiful dogs face I couldn't help but love her instantly. Those gorgeous puppy eyes and the sad look had my heart filled with so much love for her. I can only imagine that her father was enchanted by her look and the fact that his voice was able to put her to sleep. Maybe i'm just a sucker for beautiful eyes but this video made me very envious of the love they share. Envious in a very positive way.
I hope you all enjoy the little clip if you haven't seen it already.