Years and Years ago I fell totally in love with 'The Bliss', the second album of German DJ and producer Pantha du Prince. I had it on repeat, and repeat, and more on repeat. I tried several times to persuade my DJ friends to mix some of the harder tracks on this album into their set... But, although they also liked the album very much, they always told me: "well, my sound is to hard", or "difficult to mix with my other tracks", and more of these type of excuses. To be honest, they had a point. Being a nob in mixing and DJing, I do know what these artists are playing, and could not and still cannot see myself how they would get them into there sets either.
Are you already getting interested in 'The Bliss'?
...check the link down at the bottom of this post.
Today I share with you another very interesting album by Pantha du Prince. It's an album not produced by this guy (Henrik Weber is his real name if you like to know), but compiled. The title of the album already suggests what the theme is...
He wrote himself on his own website:
I had the honour to select my favourite "homecoming" songs on the forthcoming (release is tomorrow) COMING HOME compilation on Stereo Deluxe Rec.
It is a mix of quite a few different genres, from the electronics of Autechre, to Marvin Gaye, from ambient to obscure jazz. Certainly an album to get inspired!

Press the Image
NJOY
please do tell me what you think of this one

Artist: Pantha du Prince
Album: Coming Home
Year: 2017
Country: Germany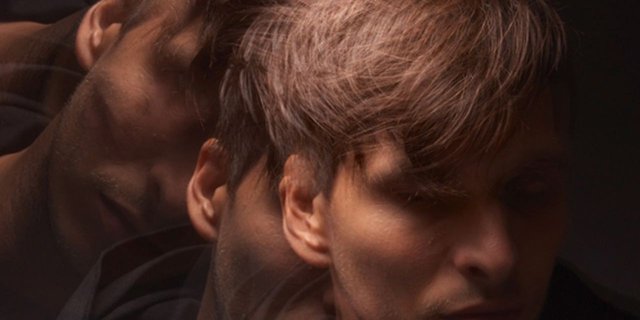 source youtube
Tracks
Autechre - Yulquen
Arthur Russell - See Through
Cluster - Hollywood
Simon Fisher Turner - Hope Swims
Paul Dresher - Channels Passing
Squarepusher - My Sound
Marvin Gaye - What's Going On
Lifetones - Good Side
Wu-Tang Clan - Can It Be All So Simple (Dirty Version)
Fennesz - Rivers Of Sand
Susumu Yokota - Secret Garden
Wim Mertens - A Visiting Card
William Basinski - Melancholia I
Ornette Coleman - Science Fiction
Gavin Bryars - Prologue
Broadcast - Tears In The Typing Pool
La Düsseldorf - Düsseldorf
Glühen 4 - Montgolfiere
The West Coast Pop Art Experimental Band - Smell Of Incense
Konrad Sprenger - Opening
The United States Of America - Stranded In Time
The Clientele - I Had to Say This
Ellen Fullman & Monique Buzzarté - Fluctuations 1
This Heat -Sleep
Michael Jon Fink - I Hear It In The Rain
Workshop - Adolescence

Artist Music
Spotify Beatport Bandcamp Soundcloud YouTube
Artist Discography
Artist Gigs
Artist Website
Previous Posts
Pantha Du Prince - Boiler Room (2016) ... set | play | post
Pantha Du Prince - This Bliss (2007) ... album | play | post

Music Library with more than 250 Entries
blockchain curator and reviewer for @illuminati-inc
you like stories and music? check @qsounds