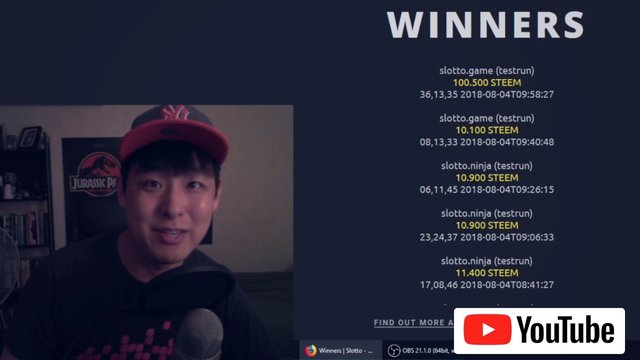 Our very first Slotto winner @nandacoa | Prize was 104.351 STEEM
I was expecting a winner to come up in 1 week, not 1 day! I have slowed down the draw time for round2 so that we can build up the prize more.
Congratulations to @nandacoa. Pls go buy yourself some beer and enjoy the weekend.
---
A special thanks
I appreciate everyone coming in and participating. Many of the buyers are total strangers, so it's very exciting. I sent out small gifts for the early buyers. Check out your steem wallet before playing round2 😃
In my video, I explain basic things for the next round.
There's still a lot of details that I haven't covered yet, but it's only because I don't wanna bombard you with too much info. I'll be happy to answer your questions if anything is confusing. Pls leave any comments/suggestions/ideas.
---
Visit slotto.io | Win 100+ steem
Here's an introduction for Slotto. Check it out if you're here for the first time.