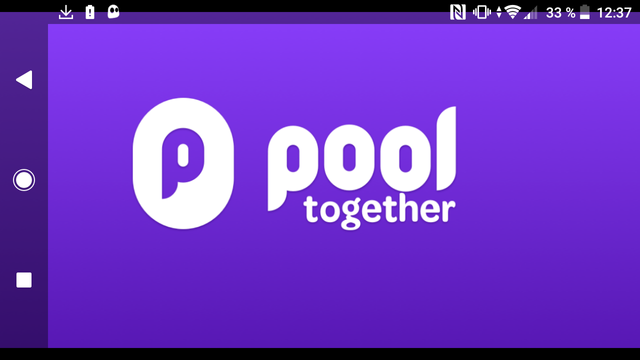 Good morning to you all, revolutionary minds!
Today I'll share with you a project that has really impressed me and shows the power of blockchain and how the community can benefit when we cut the middle man and just "pool together".
PoolTogether is based on the concept of a "No Loss Lottery." You join a pool by buying a "savings ticket", each savings ticket gives you a chance to win a prize, but even if you don't win, you still get all your money back! PoolTogether lets you have the best of both worlds -- saving money and the chance to win a prize!
Where does the money for the prize come from?
When you join the pool the money you used to purchase tickets starts earning interest along with all the other money in the pool. The interest is generated through Compound.Finance. Every 7 days when a prize is awarded all the interest that has been earned since the last prize is given to the winner.
Why does this matter?
Over 80 billion dollars are spent on lottery tickets each year in North America alone. At the same time, 40% of Americans do not have $400 of cash saved. PoolTogether changes these economics by turning money spent into money saved. We believe this is crucial to the economic safety and well being for millions of people around the world.
An amazing project no doubt about it. The best thing is you can save DAI, and start playing for just 1 DAI. And who knows, you might be the lucky member of the week.
Currently I have about 11 DAI saved on it and plan to save a little bit more every month. And, if I want my money back, is just a week of waiting for the lottery to finalize.. So it's kind of liquid.
Take a look at the project and start playing the no loss lottery. Hope you give it a try.
Good luck!
Posted using Partiko Android