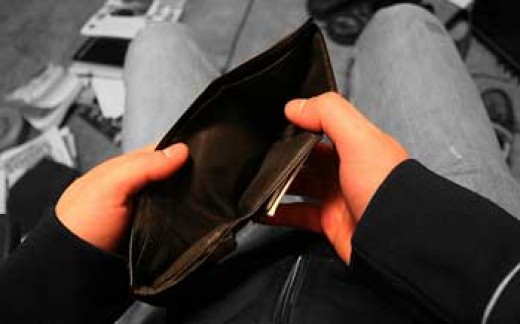 I wrote this many years ago:
I didn't have much money
so you treated me bad.
Now I walk alone - sometimes happy - sometimes sad.
I dream of you still when I'm feeling a certain way.
"Peace of mind like when you treated her kind.
it's hard to face that open space." (Neil Young - Peace of Mind)
My empty wallet told you go away.
So you found a man who had a place.
I loved you so
and
went
astray.
© 2017 missinglinks