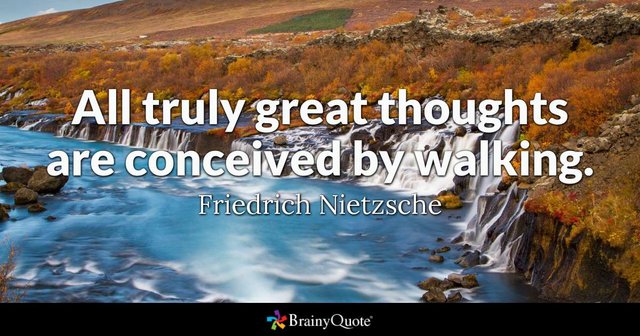 (source: https://www.brainyquote.com/quotes/friedrich_nietzsche_162010)
Walking has continually changed and expanded my mind.
My body is also improving from walks.
It's a light and very healing physical activity that can take you to a whole new level of prowess mentally, emotionally and physically.
I can't recommend it enough and as you can see, many of our greatest thinkers have long praised the act of walking and thinking regularly!