Quick story
The hurrican storm that encountered Slovenia 9.6.2018, completely destroyed the crop, which will be difficult to replace. No exceptions were houses and car. Hail in the size of apple, destroyed 60 to 90 percent of all types of field crops, vineyards and orchards. So the prices for the groceries, are going up this year.
Because the forest for the storm was so bad, I stayed at home and waited for the storm. It never came. Luckily, just the edge of the storm, touch the town where I live.
Rain and the wind didn't allow me to take a clear photo, but luckily I did get one.
Next week we have a crazy forecast...It can create stormcell, supercell, rotating supercell... so me and my friend decided, to go on are first real strom hunting trip.
Wish us luck 🍀 or come with.
"Too much power"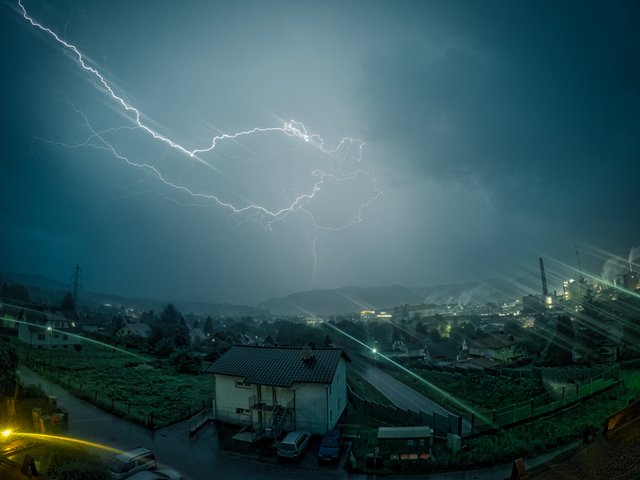 Cam: GoPro 5
Set: Shutter 10sec / Iso 200
"It's coming"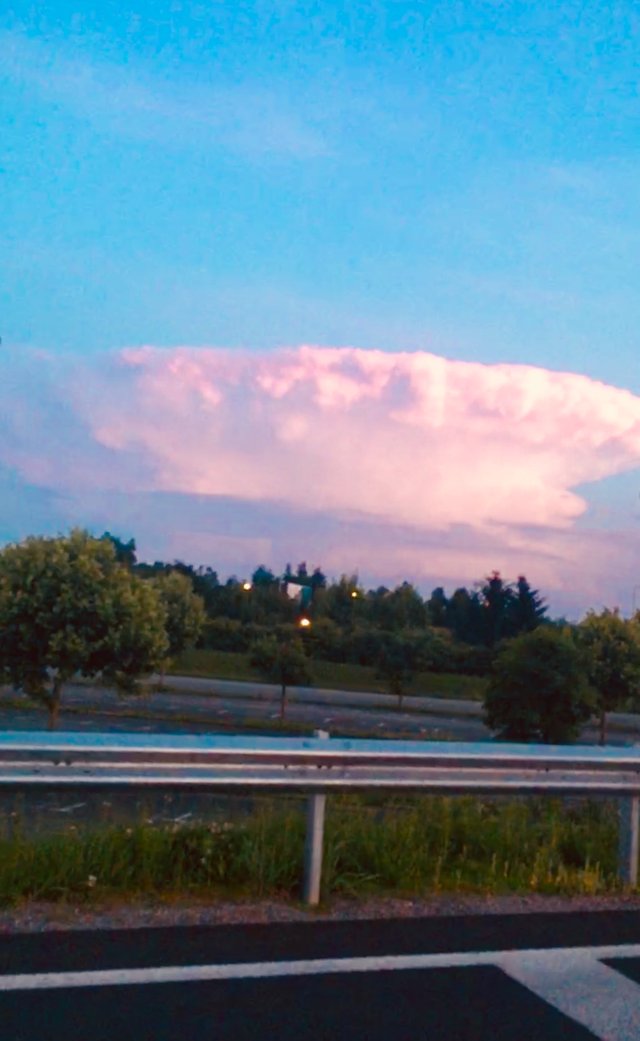 Cam:iPhone
Yes, you can use my photos and if you need any help, don't be shy, just contact me.
🍀Enjoy❤️Upvote❤️Resteem🍀